Trust: The Foundation Of Every Successful Marriage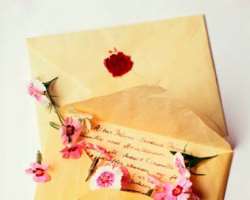 Showing affection in marriage should not be a seasonal thing , it should be an everyday affair , love alone cannot build a fruitful marriage, you need trust, understanding, endurance and God for a fruitful marriage.
Love is the most precious affection to experience in life , if shared with the right , caring and responsible person.
Trust is the bedrock of every successful marriage , if you lack or loose trust in your marriage , the marriage is already a doomed at inception. Below are few researched points that can help build trust in marriage .
In marriage , if you want your spouse to trust you be trustworthy. Be where you said you would be. Let your Yes be Yes and your No is No.
In marriage , be accurate and precise do what you said you would do. Keep no secret. Tell nothing but the truth always at all time to your partner.
Be open ,be completely honest and be open with your spouse. Never give your spouse reason to doubt any of your actions or words.
Don't brag and never promise what you cannot offer or do to your spouse , be a man or woman of your word. Trust is earned not demanded. Give your spouse genuine reasons to trust you in your absence.
Never turn yourself to a mini-god or a bully in the house , if you know that you did something wrong that hurt your husband or wife humble yourself and apologize . If your spouse genuinely apologized, forgive him or her. No marriage can survive without constant forgiveness and apology. Never be too proud to say am sorry or thank you.
Be a good listen , listen to your spouse. Sometimes your spouse doesn't need answers or advice; they just need you to sit down next to them, hold their hands, look them in the eye, and listen. Telling them how valueable they are in your life.
In marriage , the kind of people you associate with matters a lot , the people you spend time with have great influence on the quality of your marriage. Be vigilant! Take inventory of your friends. Not everyone around you is trying to build or bless your marriage. The people you interact with on a daily basis in your marriage , determines the rising or sinking of your marriage.
Never claim rights in marriage , it takes two people to make a quarrel but only one person to stop it. Be the peacemaker in your marriage. Even when you are wrong or right , don't let " am sorry " be far from your lips , for the sake of the marriage.
Team work is the secret of every successful marriage , Marriage flourishes when the couple works together as a team; when both husband and wife decide that winning together is more important than keeping score. Always see eachother as one but from different background but who share same goals and vision for a brighter future.
Always see your spouse as your best friend ,Never stop dating your spouse. It keeps the fire burning in your marriage. Make him or her your confidant , your gist mate and your best companion.
Yes , you might marry your spouse due to her beauty or handsome or riches but its just an attraction . It can't build a successful marriage , you need God , patient ,endurance, trust and understanding to build a fruitful marriage.
Sent from my BlackBerry® smartphone, powered by Easyblaze
Disclaimer:

"The views/contents expressed in this article are the sole responsibility of the author(s) and do not necessarily reflect those of The Nigerian Voice. The Nigerian Voice will not be responsible or liable for any inaccurate or incorrect statements contained in this article."
Articles by Adesina oluwaseun