Is Buhari's 100 Days In Office Worth Celebrating?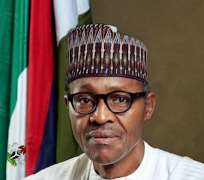 Time as we have come to know flies and waits for no man and it's management is an integral part of human 's success. The first 100 days of the Buhari - led administration just went by and if you were to rate the president's performance based on "body language performance and discipline" you will rate him above 70 percent but if you were to rate the president based on his campaign promises, you will rate him far below average.
We are in a democratic system of government where every day counts and every promise made during the
electioneering campaign is expected to be fulfilled. The masses can endure for a while but cannot wait for long.
Nigerians have waited and endured for 55years under different governments to enjoy the dividends of good governance but all they got in return for their patriotism and steadfastness is hardship, hunger, molestation, unemployment, bad roads, misappropriation of the country's treasury, low standard of living and above all insecurity.
How long will the Nigerians wait before enjoying the dividends of the democratic government they have elected?
My dear president, please beware of political sycophants who are ever ready to deceive and distract the government from fulfilling its promises; who will always paint a false scene of economic progress
just to gain political appointment and recognition.
Sir, there is poverty in the land, high rate of unemployment among the youths, bad roads, falling standard of education and above all insecurity in the country.
This is not the best time to condemn previous administrations but the time to build on some of the achievements of the previous governments to move the economy forward.
I must commend your stand and strong commitment in the fight against corruption in Nigeria but sir, words alone won't fight corruption, action will go a longer way.
Fighting corruption in a civilian government is different from that of a military government. Jailing of offenders can only be done by the courts and not at the discretion of the president.
What the president can do is to strengthen the institutions and focus on getting to Senate to pass stronger laws that will deter corrupt practices.
Mr. President, 100 days in the life of any government is not a small duration of time. Nigerians understand the "acclaimed societal inequalities that characterized the previous administration" that is continuously quoted by your government, unfortunately, they do not want to be reminded of such, they need action.
The citizens elected you because they believe in your capability to fix the economy and that is what they want you to focus on
The days keep counting as you are aware of, it is time to act and start bringing the dividends of democracy to the masses and fulfilling your campaign promises along the line too. Act and stop giving excuses, make use of the resources at your disposal to bring hope to the hopeless and give the masses an opportunity to believe in a brighter Nigeria once again.
I believe and look forward to a better Nigeria, where its political leaders will not use ethnicity, tribe and religion to divide the country but use our numerical strength as a multi-tribal country to ensure peace and political stability in the country.
God bless Nigeria.
Disclaimer:

"The views/contents expressed in this article are the sole responsibility of

Adesina oluwaseun

and do not necessarily reflect those of The Nigerian Voice. The Nigerian Voice will not be responsible or liable for any inaccurate or incorrect statements contained in this article."
Articles by Adesina oluwaseun