Open Letter To The Director-General Of Federal Radio Corporation Of Nigeria (FRCN)
Re: Ensuring Harmonious Relationship Among Professionals In The Health Sector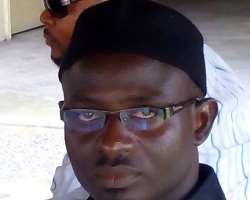 Dear FRCN Director General,
The above title was an anti-medical doctors' commentary aired in your network news on Monday,29/02/16. It was written by one Azizat Sani of your Current and Affairs Unit and read by Abdufatai Otori . Meanwhile,the vision of FRCN is to 'uplift the people and unite the nation' .However when the station starts carrying lopsided and biased reportage ,it will end up uplifting some people and disuniting the nation .
The said commentary was aired during the 7am,4pm and 10pm network news on that fateful day. Nigerians can easily forgive your corporation for the hate commentaries and advertisements it carried out during the 2015 Presidential Campaign because your Corporation is under the executive arm of government but Nigerians will certainly not forgive your station when unbiased reportage is aired on your network news without hearing from the other side.
If it were private radio stations ,it would be understandable and forgiveable because some private radio stations are in dire need of money to survive hence they are ready to air any news/commentary provided the sponsors of such news/commentary can foot the bill but in the case of your station ,I am sure your workers are under federal government payroll and all your expenses are captured in the federal ministry of information 's annual budget.
When a mass communicator fails to differentiate between marginalisation and greed or distinguish discrimination from inferiority complex,then know there is a problem .In the said commentary, Marginalization and Discrimination were mischievously and liberally used by the writer. Legendary Fela kuti called professionals who are not knowledgeable of their professions 'soepe' and 'pako'. I want to see the cleaners,generator- operators and gatemen etc become director news or director general in FRCN without the requisite qualifications so that they will not feel marginalised or discriminated . When your news department got the sponsored anti-medical doctors' commentary,did they bother to hear from the other side(the medical doctors) as it is enshrined in section 36 of our constitution ,which is also part of balanced and unbiased journalism ?
Your news room went ahead to air the commentary telling Nigerians that non-medical doctors are marginalised and discriminated against in the health sector by the medical doctors . The writer of the commentary went ahead to suggest that leadership of the sector should be handed over to the non-medical doctors in the health sector so that there would be peace . Will I now be surprised if the writer comes out one day to suggest that since past Nigerian leaders have failed us,that we should either invite a foreigner to be our president or invite our colonial masters to come and take over the country. What percentage of our annual budget is supposed to go to the health sector based on international standard and has our government implemented that percentage ? It is obvious that the writer is either oblivious of the happenings in the health sector or simply decided to be mischievous in order to placate the sponsors of that commentary .
It may interest you to know that the Act establishing tertiary hospitals made it clear that the Chief Medical Director or the Medical Director must be a fellow of either the National Postgraduate Medical College or West African College of Surgeons/Physicians and the basic medical certificate must be registrable with Medical and Dental Council Of Nigeria(MDCN). That is an Act of the parliament and anybody who does not want it should then find a way to repeal it before coming out to clamour for leadership in the health sector. Do I need to tell the writer that Nigerian laws are both written and rigid hence to repeal them will be equivalent to the biblical Carmel passing through the eye of a needle . When an army officer aspires to retire as an Inspector General of police or a police officer aspires to retire as a Chief of Army Staff,there must be an immediate need to invite the psychiatrist because inferiority complex is within the purview of psychiatrists/psychologists.
If a nurse retires as a Matron or Chief Nursing Officer where lies the discrimination or marginalisation .How many medical doctors are fighting to be chief medical laboratory scientists,chief pharmacists,chief dieticians,chief security officers,chief radiographers,chief generator operators,chief porters,chief cleaners etc? The title 'consultant ' which medical doctors who have finished their residency programmes are called, is what JOHESU members say they should be called. That means they want to be called consultant Matron,consultant Chief nursing officer,consultant chief radiographer ,consultant chief security officer,consultant cleaner,consultant porter etc. The aim is to render the term 'consultant' nugatory in the health sector. Can the professor of paralegal studies be called a barrister in Judiciary sector no matter his experience ?
They want to come and head the health sector. The writer was of the opinion that allowing the non-doctors to head the sector would ensure harmonious relationship among the professionals in the health sector. Are there only lawyers in the federal ministry of justice ? Are there not accountants,clerical staff and other professionals in the ministry of Justice ? How many times have the non-lawyers clamoured for leadership positions or do you think they do not want leadership positions ?
If an accountant did a law course like Business law,Commercial etc while in the university does it make him a lawyer or to clamour to head ministry of justice if he works in the ministry? They can never try it because when they fight the lawyers in the ministry ,the matter will end up before another lawyer in form of a judge or magistrate until then they will understand what the lawyers call 'Nemo Iudex in causa sua'.
I want the writer to equally clamour for non-lawyers in the judiciary sector to become magistrates,judges,justices ,state Commissioners of justice ,Attorney-Generals and Chief-Judges etc so that they will not feel marginalised or discriminated ,after all there are some countries where non-lawyers are magistrates and chairmen of customary courts at least those countries can serve as our international best practices . Now I know why my lawyer friend calls himself ' the learned one' insisting that other professionals are educated not learned .
Initially non-lawyers in Nigeria were allowed as Chairmen of customary courts but now almost all states have changed that rule such that the position is now an exclusive preserve of lawyers,how many times have you seen the non-lawyers in the sector going on strike so that they will become chairmen of customary courts or do you think there are no other professionals there?
They know what the lawyers will do to them when they 'misbehave',at least suspects that are remanded in prison custody on daily basis will remind them what will be their 'punishment' when they illegally go on strike or go and publish defamatory articles or sponsor biased commentaries against the lawyers. Currently In the federal ministry of Justice ,both the permanent secretary and the Attorney-General are both lawyers but when President Buhari appointed medical doctors as permanent secretary and minister of health ,the JOHESU members petitioned the president in a communique titled : Appraising Appointments In The Federal Ministry Of Health. I was waiting for the non-lawyers in the ministry of justice to write same letter to the president but all to no avail.
The writer went ahead to state that without the other professionals in the health sector the doctors could not make accurate diagnosis .That may be true in the same way that without the accountants, clerical staff ,bailiffs,security men ,cleaners etc the lawyers in the judiciary sector may not perform their duties efficiently ,but does that now call for the lawyers to hand over the leadership of the sector to non-lawyers? Or for non-lawyers to become magistrates,judges,justices ,attorney general ,state commissioners of justice so that they cannot feel marginalised or discriminated ?There are only four medical doctors in president Buhari's cabinet and these JOHESU members are shouting marginalised whereas there are about 11 lawyers in the present federal government cabinet but I am yet to hear any clamour from non-lawyers in the judiciary sector.
Dear writer,Chinua Achebe said a man who does not know where the rain began to beat him cannot say where he dried his body. The problem in the health sector centers on greed and inferiority complex. Greed can best be described as when a maid decides to occupy the bedroom so that madam of the house takes over the work of the maid or when a gateman in somebody's residence goes on strike because his master has refused to be sharing madam of the house with him .Inferiority complex on its own part can be described as when one is not satisfied with the highest rank/position attainable in his profession .
In America,they call a medical consultant 'Attending' hence the term consultant can be given out but in Nigeria we only have medical consultants who own the patients and when the management of patients go awry ,the consultants are penalised ,at times their licences permanently withdrawn ,so if there are many consultants owning a patient ,who will be held responsible if the patient's management goes bad?
The JOHESU members can never tell the Nigerian masses that there are medical doctors called medical officers in the tertiary hospitals who can never be consultants or head the hospitals ,no matter their experience or years of employment .When a medical doctor after NYSC chooses to become a medical officer,he knows the consequences hence it will be unfair if the medical officer comes later to clamour that the post of chief medical officer is not open to other professionals except the fellows of postgraduate medical colleges just like JOHESU members always complain in the health sector.
They should draw inspirations from people like me who spent fours years in a paramedical course but when I saw that my decisions in the profession must be subjected to that of a medical doctor and I was not ready to play a second fiddle to anybody ,I simply changed over to medicine. Meanwhile ,a JOHESU member is the NLC national president,have you seen doctors complaining or feeling discriminated/marginalized?
The current director general of WHO,Dr Margaret Chan, can also be a source of inspiration to my JOHESU friends .This strong woman read Home Economics but she wanted to be WHO director general,she never ran down medical doctors with her mouth or sponsor commentaries ,she simply went back to school to study medicine ,today she is the director general of WHO .One of the JOHESU members who initially opposed me whenever I wrote in favour of doctors,later made peace with me.
He thereafter narrated to me how the Bsc nurses were being suppressed by the non-Bsc holders( who occupied leadership positions) in their profession, I advised him to persevere but he later sought my opinion because he wanted to pick a direct entry form to study Dentistry, I gave him all the encouragements and today he is currently studying Dentistry .Upon graduation ,he will have a certificate registrable with MDCN. That is what I call determination,remember this fellow spent 5 years to become a nurse and now he is going to spend 5 more years as a direct entry student.
However,the most annoying aspect of the whole problem is that many of the people who now feel marginalized or discriminated found it difficult in gaining admission into medicine or failed out while in medicine and now medical doctors are their enemies and they feel marginalised or discriminated (by themselves) because when you are in the midst of people you can neither understand their discussion nor make any contribution ,you will naturally feel marginalised or discriminated.
Meanwhile,Jamb forms (both UTME and Direct Entry) are on sale every year but these my friends want the post to be changed at the middle of the game. Notable people like late Chinua Achebe and Chimamada Adichie,just to mention but a few, got admissions to study medicine but when they saw what was inside there,they honourably left the course and today I am sure none of their mates in medicine could measure up with them nationally and internationally in terms of recognition .
In fact late Chinua Achebe in his book,There Was A Country, had this to say : 'I received my scholarship to study medicine at Ibadan .I wanted to be in the arts but felt pressure to choose medicine instead. After a year of work I changed to English,History,and Theology ,but by so doing I lost the bursary and was left with the prospect of paying tuition .'
Believe you me,if Chinua had refused to honourably leave the course he might have failed out and expectedly found a soft landing in a paramedical course where he would stay to attack his friends who survived in medicine. That brain would have wasted but I thank God he left sciences entirely and we all can be proud of him even after his death . That was when men were truthful to themselves not now people will even deceive themselves believing that they are deceiving others .
The writer went on to claim that nurses are well paid in the developed countries ,I do not argue with him over that but I challenge him to name countries where nurses' salaries are higher than doctors' salaries .I agree that we must work as a team but every worker must know his roles and the limitations of his roles because no one sits on another person's nose and gets balanced.
I want to clearly state that no one marginalises or discriminates anybody in the health sector rather if you are duty is to clean the floor ,you must clean the floor since you are paid for it and no international best practices will say that a doctor will clean the floor when a cleaner is still in the team. Once the problems of greed and inferiority complex are settled ,the health sector will be free of disharmony . I equally want the writer to ruminate why all other professionals in the sector will gang up against only one profession .
Dr Paul John
Port Harcourt,
Rivers state .
08083658038
[email protected]
Disclaimer:

"The views/contents expressed in this article are the sole responsibility of the author(s) and do not necessarily reflect those of The Nigerian Voice. The Nigerian Voice will not be responsible or liable for any inaccurate or incorrect statements contained in this article."
Articles by Paul John