Depression: But The System Prevented Dr Allwell Orji From Talking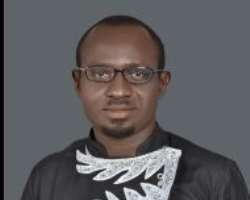 There is no gainsaying the fact that in this our economic recession, medical doctors, just like other Nigerians, are faced with daunting family and life challenges and failure to solve these family responsibilities may lead to depression, which is characterized by manifests in the form of persistent sadness and loss of interest in activities that people normally enjoy, accompanied by an inability to carry out daily activities, for 14 days or longer. In addition, people with depression normally have several of the following: a loss of energy; a change in appetite; sleeping more or less; anxiety; reduced concentration; indecisiveness; restlessness; feelings of worthlessness, guilt, or hopelessness; and thoughts of self-harm or suicide.
WHO maintains that depression is the leading cause of ill health and disability worldwide . According to the latest estimates from WHO, more than 300 (about 322) million people are now living with depression, an increase of more than 18% between 2005 and 2015. Lack of support for people with mental disorders, coupled with a fear of stigma prevents many from accessing the treatment they need to live healthy and productive life styles. We all know that depression at its worst can lead to Suicide. Remunerations of medical doctors in our private and public sectors are nothing to write home about and do not reflect the current economic realities of the country. It is imprudent and illogical to use CONMESS established when a dollar was less than N200 to pay doctors now that US dollar hovers around N400. Monthly contributions of health workers to NHIS should also be revisited because I wonder why oil company workers can treat their families and relatives in the choicest hospitals while their companies foot the bills whereas we in the health sector, manning the hospitals will have to pay through our noses when medical services are rendered to us or any members of our families.
Practice of medicine in Nigeria is frustrating both in public and private sectors because our politicians over the years have destroyed the practice hence they travel abroad for their medical treatments. Frustration leads to depression as we have earlier noted which at its worst can lead to suicide. S68 of Code of Medical Ethics in Nigeria dwells on the determination of Fitness to Practise .Meanwhile, S.68(1), (a) and (b) state that "The Council views the following as conditions which could render a practitioner unsafe and constitute obstacles of fitness to practise Medicine or Dentistry …. A practitioner suffering from physical or mental conditions which can imperil his patient, embarrass his professional colleagues and indeed jeopardise his own career and professional position". There is no doubt that moderate and severe forms of depression are implicated in this section because WHO classifies depression as a mental disorder or illness and maintains that it is a common and leading cause of ailment. S.68 (2) goes on to treat how such a colleague with suspected physical or mental illness will be investigated and when proven to be medically unfit, how such a colleague will be handled is enshrined in S.69 of the Code. I nearly developed palpitation the day I read that section and I was not surprised why Dr Allwell Orji deliberately took his own life without revealing his health challenges to his colleagues who might report him to MDCN investigating panel.
The clause I will not fail to mention here in the said section of the Code is where the name of such a colleague after the sentence will be published in the Gazette of the Federal Republic of Nigeria and as a paid advertisement in each of four national newspapers. The punishment does not end there as there are other major punishments attached to the section. I will humbly advise MDCN to restrict the mind-boggling punishments to only colleagues convicted of drug addiction and chronic alcoholics as contained in s68 (1), (c) and (d) respectively whereas those convicted of senile dementia, and mental and physical illnesses as contained in s68 (1), (a) and (b) respectively, should not be punished because these ailments are not completely self-induced; hence, victims of such ailments should not be punished along with the drug addicts and chronic alcoholics. Rather those of proven cases of senile dementia and mental and physical illnesses should be rehabilitated and their salaries maintained even when they are asked stop work.
This is important because the theme for this year's World Health Day is, "Depression: Let's Talk". The "let's talk" part of the campaign' is aimed at getting more people with depression (including medical doctors) everywhere in the world, to seek and get help. Dr Shekhar Saxena, Director of the Department of Mental Health and Substance Abuse at WHO, summarised it as follows: "One of the first steps is to address issues around prejudice and discrimination. The continuing stigma associated with mental illness was the reason why we decided to name our campaign 'Depression: let's talk.' For someone living with depression, talking to a person they trust is often the first step towards treatment and recovery." I, therefore, maintain that doctors with mental and physical illness should be given a soft landing and not punished like common criminals to motivate them to discuss their health issues with those colleagues of theirs whom they trust.
Dr Allwell Orji recently committed suicide by jumping from the third mainland bridge into the Lagos Lagoon.There are many twists to what might have informed his suicide. Those who claimed to have known him personally gave their stories anonymously and in the field of journalism any story that comes from an anonymous source remains a speculation. However, the version of the story that seemed true was the one that presented him as a Sickler with seizure disorder hence the need to have a driver at the age of 35 because it is a known fact in medicine that seizure disorder patients are not allowed to either operate machines or drive. The version went further to narrate how he passed his postgraduate primary examination but was not allowed to start his residency because of his ill health. This seems to be true because if apparently medically fit doctors could have their primaries from NPMCN expire in their hands without securing Residency placements, one could imagine the fate of other medical doctors who are suffering from one ailment or the other. Although International Labour Organisation (ILO) to which Nigeria is a signatory frowns at such form of discrimination, it is still common knowledge people still get kicked out of their jobs as a result of their health condition which in most case is not even their faults.
I call for an immediate review of that Code in order to encourage doctors to share their health challenges with colleagues they trust. The current fear of doctor standing before MDCN investigating panel and when convicted, his sentence will be published as a paid advertisement in Major national newspapers, will definitely prevent doctors from revealing their health challenges and some may soon toe the path of Dr Allwell Orji. There is a difference between revoking the practising license of a doctor and, asking a doctor with proven case of senile dementia and other Physical/Mental illnesses to stop work and his monthly salary still being paid . The former is punitive and discouraging while the latter is compensatory and encouraging.
Dr Paul John(www.drpauljohn.com)
Port Harcourt,[email protected],08083658038

Disclaimer:

"The views/contents expressed in this article are the sole responsibility of the author(s) and do not necessarily reflect those of The Nigerian Voice. The Nigerian Voice will not be responsible or liable for any inaccurate or incorrect statements contained in this article."
Articles by Paul John