The Moral Justification For The Ongoing Nationwide Warning Strike By Nard!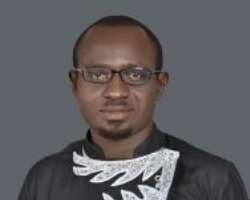 Rising from the National Executive Council (NEC) meeting held on January 17, 2017 at the National Trauma Centre, National Hospital Abuja, the National Association of Resident Doctors (NARD) has declared a 7- day warning strike starting from Wednesday January 18, 2017 through Midnight of Tuesday, January 24, 2017. Sequel to this, NARD urges all centres to participate and to ensure compliance.
This strike is due to the federal government's insensitivity and indifference to the passionate demands made by NARD. As at the last World Health Organisation (WHO) ranking in the later part of 2015, the World Health Organization ranked Nigeria 187 out of 191 countries in its ranking of the world's health systems.
This means that Nigeria's health care system is only better than that of three countries, Democratic Republic of the Congo, Central African-Republic, and Myanmar. Our neighbouring countries such as Ghana, Togo, Niger, Mali, Chad ranked better than Nigeria with 135,152, 170, 163 and 178 respectively. Who knows what our position will be in the next WHO ranking? I may not be wrong if I speculate that it may be at the 191th position out of 191 countries. What a shame for 'a giant of Africa'.
In view of this, the members of NARD nationwide were instructed to mourn our 'demised' health sector and many centres complied. For the avoidance of doubt, I will reproduce the unbiased and passionate NARD demands thereafter and I urge the media and the Nigerian public to rise up to this challenge, aimed at revitalising the moribund state of our health sector. This is because our politicians travel abroad to check their blood pressures among other causes of medical tourism abroad.
Common ear infection took Mr President abroad when there are significant number of Nigerian Otorrhinolaryngologists (Ear, Nose and Throat specialists) and E.N.T. units in our federal health institutions. That is to say the least, most embarrassing and an affront to not only the Nigerian medical doctors but also to all sensible Nigerians. If Mr President could afford the medical tourism abroad with tax payers' money, what happens to the common Nigerian who lives below one US dollar per day?
How many Nigerians have the wherewithal to embark on such medical tourism abroad in case they have ear infections? If we allow our politicians to always travel abroad when they have health needs, how will they personally ascertain the inadequacy of medical equipment in our federal health institutions? NARD is simply demanding that our hospitals be well equipped and the health workers properly remunerated.
THE PASSIONATE NARD DEMANDS:
Roadmap and timeline for the implementation of the National Health Act signed into law in 2014
Timeline for the revamping of THI's facilities and equipments
Immediate release and implementation of the white paper on residency programme without any ill intended alteration of the recommendations of the committee, by FMOH
Payment of December 2015 salary to doctors in FMC Owerri who were not on strike but locked out by FMOH.
Rescind selective application of no work no pay rule and work without pay punishment to only resident doctors and for equity, justice and fairness, pay affected centres before 31st December 2016( The deadline has passed) or close of fiscal year as government paid JOHESU currently on strike in FMC Owerri, NOH Enugu, lecturers who recently embarked on strike, nurses while on nationwide strike and centre based strike in UDUTH Sokoto etc. The centres affected include, FMC Umuahia, ESUTH Enugu, UPTH Portharcourt, UBTH Benin,FNPH Uselu, FNPH Aro, FMC Owo, LAUTECH Osogbo, LUTH Idi araba, FMC Lokoja, FMC Bida, UITH Ilorin, JUTH Jos, ABUTH Zaria and FMC Birnin Kebbi.
Pay with immediate effect all outstanding salary arrears, percentages or shortfalls to centres especially FMC Yenogoa since April and UCH Ibadan, ABSUTH Aba, IMSUTH Owerri, NOH Enugu, LAUTECH Osogbo, LTH Ogbomoso and DELSUTH Oghara.
Release the circular on house officers/medical officers entry level as agreed since 2013 but yet to be released even when very recent agreements with others have been transmitted into circular by NSIWC which is still a major source of crisis in many centres.
Immediate release of the directive to PENCOMM, BOF and chief executives of THI's to abide by Pension Reform Act 2004, deduct the pension of residents both the counterpart funding by BOF and employees contribution by respective hospitals and remit same duly to our respective PFA's
Appropriate placement of newly employed doctors/correction of the wrongful placement of previously employed doctors to maintain seniority and annual incremental step within the period JOHESU skipped in line with NICN judgement of 2013 on skipping that rendered CONHESS 10 equivalent of CONMESS 2 nonexistent and the myriad of circulars and letters from government since 2013 that entitled doctors to skipping and lateral skipping.
Forthwith stop all attempts to remove relativity between the salary of doctors and other health workers as well stop all moves to revert/reverse skipping for doctors.
Immediate reinstatement of members sacked unduly without recourse to the circular on the employment/tenure ship of resident doctors and the 2010 high court judgement on tenure ship of resident doctors in favour of OOUTH shagamu
Stop forthwith all victimization of unions, union leaders and members in line with the high court judgement above, the labour law, circulars on relationship with unions and membership to unions in the interest of industrial harmony.
Immediate enrolment of residents into IPPIS with their appropriate skipped salary grade level.
Abridged-Minimum end points
White paper on residency training program
Implementation of NHA
Payment of full salary
Appropriate placement of house officers and residents
Pension deduction and remittance
Uniformity in the no application of the circular vis-a-vis no work no pay
Reinstatement of sacked residents
An end to victimization of our colleagues and the unions
Immediate enrolment of residents into IPPIS with appropriate skipping
This is not a fight for only NARD members but a fight for the health of all Nigerians. We should not forget that average Nigerians are the victims of the moribund state of our health sector, not our leaders. Do we allow our politicians to destroy our health sector, knowing very well that they don't patronize our Nigerian hospitals?
Dr Paul John
Port Harcourt,Rivers state,[email protected],08083658038
Disclaimer:

"The views/contents expressed in this article are the sole responsibility of the author(s) and do not necessarily reflect those of The Nigerian Voice. The Nigerian Voice will not be responsible or liable for any inaccurate or incorrect statements contained in this article."
Articles by Paul John