Rising Case of Suicide Among Nigerian Medical Doctors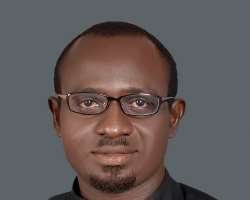 The World Health Organisation (WHO) defines suicide as the act of deliberately killing oneself. Risk factors for suicide include mental disorder (such as depression, personality disorder, alcohol dependence, or schizophrenia), and some physical illnesses, such as neurological disorders, cancer, and HIV infection. There are effective strategies and interventions for the prevention of suicide. Suicide in the olden days was an act of bravery where the victim intentionally deprived the oppressor the joy of watching the victim die slowly and painfully. In those days, the oppressors (usually the kings, emperors et cetera) were very autocratic and dictatorial hence once they captured their victims, no other means of escape or remedies for the victims.
However it is foolhardy to commit suicide in this modern world, in fact is an act of cowardice for somebody to chicken out when faced with life challenges. Even soldiers who preferred committing suicide to being captured alive by their opponents in the olden days, currently will prefer being captured alive than taking their own lives at least while as prisoners of war, negotiation could go and that could lead to their release or their colleagues and government could stage a rescue mission. Suicide among health care professionals or medical doctors is not new, in fact medscale.com reveals that:' Of all occupations and professions, the medical profession consistently hovers near the top of occupations with the highest risk of death by suicide.' The source went ahead to state that: 'Although it is impossible to estimate with accuracy because of inaccurate cause of death reporting and coding, the number most often used is approximately 3-400 physicians/year, or perhaps a doctor a day.' S327 of the Criminal Code, Laws of the Federal Republic Of Nigeria, states that any person who attempts to kill himself is guilty of a misdemeanour and is liable to imprisonment for one year whereas s326 of the same code slams a life sentence on anybody who :procures another to kill himself; counsels another to kill himself and thereby induces him to do so or aids another in killing himself .
In Nigeria, suicide among health care professional did not start with case of Dr Allwell Orji, it has been there. In fact late Chinua Achebe, in his book, There Was A Country, told us the story of one of his classmates at Government College Umuahia ,Dr Ekpo Etien Inyang, who later became a physician but unfortunately committed suicide thereafter. Chinua described Inyang as: 'He was one of my most brilliant classmates .......I passed my school certificate exam with five distinctions and one credit. Inyang passed with six distinctions and one credit. I narrowly graduated top of the class only because the distinctions that I got were higher in the courses that I took despite the fact that Inyang had more As in more courses. Whatever the case, I held Inyang in great esteem, especially as he had an A in literature while I had a credit.' One may wonder why such a brilliant fellow like Inyang could later take his own life at a time Chinua Achebe described Nigeria as ; 'After graduation I did not have to worry about where I would go next.The system was so well organised that as we left university most of us were instantly absorbed into civil service,academia,business,or industry.We trusted-I did ,anyway-the country and its rulers to provide this preparatory education and then a job to serve the nation.I was not disappointed.' If Inyang could commit suicide when Nigeria was the way Achebe just described now think of what will happen now that medical graduates stay at home for a minimum of two years before securing internship placements? Till of what will Inyang would have done now if he were to live in this era where Residency training is seen as a privilege and not as a right despite passing the Primary examinations of both Colleges? Think of what the likes of Inyang would do in a time like this when post part 2 doctors have no jobs waiting for them and the remuneration of doctors all over the country is a mockery and caricature of what their counterparts earn in other countries.
I have asked severally who broached the idea that doctors are rich. This is important because one of our lecturers in the university once told us how he missed the lady he wanted to marry when he was a medical officer. At that point, his monthly salary was N15, 000 and the lady wanted him to buy her a dress that cost N15, 000 then. Our lecturer initially accepted but later reneged on his promises after giving it a second thought, wondering why he could all his one month salary to buy one dress, but that is exactly what a businessman would do without batting an eyelid. That was a time doctors were not about their complaining of remunerations. In 2016, a Japanese plastic surgeon, Katsuya Takasu, donated a whooping sum of $390.000 to the Nigeria Olympic football team, Dream Team VI, for thrashing Honduras 3-2 despite their late arrival to the venue of the match. My worry now is how many medical doctors practising in Nigeria can replicate what the Japanese surgeon did? We barely manage to take care of our immediate families at the detriment of our extended families and other relatives. Nigeria is a funny country, it beats my imagination how few people who were or are still within the corridors of power will be so rich not because of their hard work or their higher academic qualifications but because the educated ones allow them to embezzle the funds meant for public consumption. I may be tempted to praise Chinua Achebe and Chimamanda Adichie who did everything to leave the study of Medicine after their first year in the medical school. Chinua Achebe went further to narrate how he lost his scholarship for changing from Sciences to the Arts and today we can objectively judge between Achebe and his colleagues who finally made it in the field of Medicine,at least the case of Dr Ekpo Etien Inyang is still fresh in our memories.
Coming to the case of late Dr Allwell Orji who recently committed suicide by jumping from the third mainland bridge into Lagos lagoon, there are many twists to what might have led to his death. Those who claimed to have known him personally gave their stories anonymously and in the field of journalism any story gotten from an anonymous source remains a speculation. However, the version of the story that seemed true was the one that presented the doctor as a sickler with seizure disorder hence the need to have a driver at the age of 35 because it is a known fact in medicine that seizure disorder patients are not allowed to to either operation machines or drive. The version went further to narrate how he passed his primary examination but was not allowed to start his residency because of his ill health.This seems to be true because if apparently well doctors have their primaries from NPMCN expire in their hands without securing Residency placements ,I wonder how it will be so easy for other colleagues with one ailment or another .Though International Labour Organisation(ILO) which Nigeria is a signatory is against such discrimination.
SUGGESTIONS
The Nigerian Medical Association (NMA) should realise that the future of this profession lies in the hands of this association hence any erring member must be punished. NMA should realise that our regulatory agency, Medical and Dental Council of Nigeria (MDCN), just like other regulatory agencies/councils inthe health is an appendage of the Federal Ministry of Health hence all the members of the staff are under the ministry. It is only NMA and her affiliates that are independent and can fight for the future of this association. In 2015, the Port Harcourt branch of Nigerian Bar Association (NBA) suspended Barrister Worgu Boms, the then Attorney-general and Commissioner of Justice in the state over what they called lingering judicial crisis in the state. The state owned courts in Rivers state were all closed down and lawyers were relocating outside of the state when one of their own superintended the ministry of Justice. They did not spare rod after all their negotiations and entreaties with their colleague failed. It is also fresh in our memories how the Onitsha branch of NBA suspended the former governor of Anambra state, Barrister Chinwoke Mbadinuju PhD, over the killing of Barrister Barnabas Igwe and his wife in a state Mbadinuju was the number one citizen and Chief Security Officer.NBA did not stop at that they suspended the Chief Justice of the state and others over the murder of the former Onitsha branch chairman of NBA. NMA should call to order,and where necessary suspend, any CMD or minister of health who assumes the power of an emperor. The frequent altercations between ARD/NARD and their CMD's should be addressed forthwith. Residency and House job placements should be a continuum in that upon graduating from medical schools ,doctors should be posted to their places of choices for internship by MDCN at the time of issuing the provisional licences, after NYSC ,the postgraduate medical college should also post the qualified from the Primary exam pass list.No medical school will be allowed to produce more graduates than it can absorb for both Residency and Internship each year.
NMA should immediately recognise the ongoing strategy by JOHESU where doctors are portrayed to the public as incapable of manning administrative positions in the health sector. We all saw the politics that removed Dr Amina Shamaki as the Permanent Secretary, Federal Ministry of Health. JOHESU in the ministry stood their ground and she was prevented from coming into her office for many days but at the end of the day, the wish of JOHESU was granted as she was forcefully transferred to another ministry. Coming down to FMC Owerri, when Dr Angela Uwakwem was reinstated in preparation for her terminal leave after several panel of enquiry from the federal ministry of health, and well populated by JOHESU members, exonerated her of any impropriety .However, the same JOHESU having failed in that bid, later petitioned EFCC and she was arraigned and later disgraced out of office few months before when her terminal leave would begin despite the fact that she after being reinstated made peace with her colleagues.
Currently, the CMD of UCTH Calabar was recently arraigned along with others, many media houses carried news headlines such as: UCTH CMD, six others arraigned for fraud, abuse of office; EFCC Arraigns Chief Medical Director, Six Others for alleged N85 million fraud; Court Remand UCTH CMD, Others In Prison Custody,et cetera .
Although, the petition that led to the arraignment must have emanated from JOHESU or JOHESU member, there may be the complicity of one of Prof Agan's colleagues who is either interested in Prof Agan's job or wants him disgraced out of office as a payback for what happened in the past. NMA should be proactive as this pattern started in FMC Owerri and as it has worked perfectly for them, Prof Agan is the next victim and who knows the next victim? While NMA is keeping quiet, JOHESU is progressively becoming a powerful force to reckon with failure of which the leader will be disgraced out of office. No wonder NARD members usually complain that their demands are swept under the carpet while demands made by JOHESU are given the utmost attention they deserve. I am not in any way exonerating any CMD who embezzles any hospital's funds but all I am saying is that NMA should be aware of well-thought-out plan of portraying doctors to the members of the public as professionals incapable of administrative positions and plan of disdainfully exiting any CMD who does not acquiesce in JOHESU's demands through unnecessary petitions which the court may eventually exonerate the CMD from but then the CMD had lost his job in line with civil service rule.
The issue of remuneration of doctors should be immediately revisited as many doctors in the private sector and at the employment of some state civil service commissions are earning less than N500( five hundred naira) per day. They are faced with daunting family challenges and failure to solve these family responsibilities may lead to Depression, which is characterised by so many features which include but not limited to: persistent sadness and a loss of interest in activities that people normally enjoy, accompanied by an inability to carry out daily activities, for 14 days or longer.
In addition, people with depression normally have several of the following: a loss of energy; a change in appetite; sleeping more or less; anxiety; reduced concentration; indecisiveness; restlessness; feelings of worthlessness, guilt, or hopelessness; and thoughts of self-harm or suicide.
WHO insists that Depression is the leading cause of ill health and disability worldwide? According to the latest estimates from WHO, more than 300 million people are now living with depression, an increase of more than 18% between 2005 and 2015. Lack of support for people with mental disorders, coupled with a fear of stigma; prevent many from accessing the treatment they need to live healthy, productive lives. We all know that Depression at its worst can lead to Suicide.
Remuneration of those our colleagues in other sectors should also be revisited to reflect the current economic realities of the country because it will imprudent to use CONMESS established when a dollar was less than N200 to pay doctors now that US dollar hovers around N400. Other working conditions should be revisited and the hazard fee revamped immediately. Our contributions to NHIS should also be revisited because I wonder why Oil company workers can treat their families and relatives in the choicest hospitals while their companies foot the bills whereas we in the health sector, manning the hospitals will have to pay through our nose when medical services are rendered to us or any members of our families.
Finally, there is no gainsaying the fact that the current practice in Nigeria is frustrating both in public and private sectors. Frustration leads to Depression, and Depression as we have earlier noted can lead to suicide. S68 of Code of Medical Ethics in Nigeria treats the determination of Fitness to Practise.S.68(1)states that :The Council views the following as conditions which could render a practitioner unsafe and constitute obstacles of fitness to practise Medicine or Dentistry and ss.(1b) of the same section states that: A practitioner suffering from physical or mental conditions which can imperil his patient, embarrass his professional colleagues and indeed jeopardise his own career and professional position. There is no doubt that moderate and Severe Depression is implicated in this section because WHO classifies Depression as a Mental disorder or illness and maintains that is common and leading cause of ailment. S.68(2) goes on to treat how such a colleague will be investigated and when proven to medically unfit, how such a colleague will be handled is enshrined in S.69 of the Code. I nearly developed palpitation the day I read that section and I was not surprised why the likes of Dr Ekpo Etien Inyang, Dr Allwell Orji and others deliberately took their lives without revealing their health conditions to their colleagues who might report them to MDCN investigating panel. The clause I will not fail to mention here in the said section is where the name of such a colleague after the sentence will be published in the Gazette of the Federal Republic of Nigeria and as a paid advertisement in each of four national newspapers. The punishment does not end there as there other major punishment attached to the section.I will humbly advise MDCN to restrict the mind-boggling punishments to colleagues convicted of drug addiction and chronic alcoholics as contained in s68( 1c and 1d) respectively. Meanwhile, those convicted of Senile dementia and Mental and physical illnesses as contained in s68 (1a and 1b) respectively, should not be punished because these ailments are not completely self-induced hence should not be punished along with the drug addicts and chronic alcoholics. Those of proven cases of Senile dementia and mental and physical illnesses should be rehabilitated and their salaries maintained even when they stop work. This is important because the theme for this year's World Health Day is: Depression, let's talk. The 'let's talk' part of the campaign' is aimed at getting more people with Depression, including medical doctors, everywhere in the world, to seek and get help. Dr Shekhar Saxena, Director of the Department of Mental Health and Substance Abuse at WHO summarised it as' One of the first steps is to address issues around prejudice and discrimination. "The continuing stigma associated with mental illness was the reason why we decided to name our campaign Depression: let's talk,". "For someone living with depression, talking to a person they trust is often the first step towards treatment and recovery." I maintain that doctors with mental and physical illness should be giving a soft landing and not punished like common criminals to motivate them to discuss their health issues with colleagues they trust.
Let the deaths of Drs Ekpo Etien Inyang and Allwell Orji and et cetera start up a positive revolution and revamping of our health sector for the betterment of both the doctors and other healthcare professionals. Let their deaths be like the death of Tarek el-Tayeb Mohamed Bouazizi (29 March 1984 – 4 January 2011) who was a Tunisian street vendor who set himself on fire on 17 December 2010, in response to the confiscation of his wares and the harassment and humiliation that he said was inflicted on him by a municipal official and her aides. This act became a catalyst for the Tunisian revolution and the wider Arab Spring, inciting demonstrations and riots throughout Tunisia in protest of social and political issues in the country. Simmering public anger and sporadic violence intensified following Bouazizi's death, leading then-president Zine El Abidine Ben Ali to step down on 14 January 2011, after 23 years in power.
While filing this report, breaking news headlines had it that another medical doctor, Dr I.J. Mbaekpe living in Abayi area of Aba Abia state, had committed suicide after being bedridden for nearly 30 years with an undisclosed ailment. We should not allow this trend become order of the day.
Dr Paul John,Port Harcourt,[email protected],08083658038
Disclaimer:

"The views/contents expressed in this article are of (the) AUTHORS (or Contributors or Columnists) and do not necessarily reflect those of NigerianVoice. NigerianVoice will not be responsible or liable for any inaccurate or incorrect statements contained in this article."
Articles by Paul John