WORLD LABOUR DAY, THE ISLAMIC FACTOR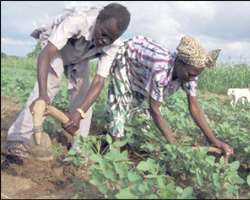 As the world celebrated 1st May, Uganda joined other countries to honor this special day however, the working conditions of the laborers have not improved especially in the developing world, not withstanding the laws which were enacted so many years back to protect the oppressed.
The International Labor Organization (I.L.O.) was formed to protect and over see issues related to laborer laws the world over.
May 1st or May day as referred to in South Africa was put in place to honor and protect the position and rights of laborers in our societies, regardless of the magnitude of the work they carry on, provided it is in line with the agreed upon international norms.
Many people are working under unbearable conditions, the most affected are arguably found in both Africa and Asian countries.
There is no minimum wage in many African countries, except South Africa, which is also facing a problem of high unemployment rate.
The International Labor organization has put in place laws guiding Governments on how to enforce the idea of creating better working conditions for laborers however, the process has been gradual, with very little impact so far.
In Uganda for example there is (Uganda National Trade Organization), an Umbrella that advocates for laborers rights however, little or nothing at all has been achieved by the organization due to a number of factors, among which Government failure to put in position strong labor laws to protect the laborers.
Islam's position with matters concerning laborers, is that , there is nothing like Labor Day, every day is considered a special day to a worker, and this must be like that through out the year.
Islam nuggets all kinds of oppression and exploitation, In one (Hadith Alqudus) Allah says, Oh my servants, I have made oppression un lawful to me and amongst your selves, you must never oppress one another.
A worker must be treated with humility, must be given his or her pay immediately after completing the agreed upon task.
Copying a leaf from the life style of our beloved prophet Muhammad peace be unto him.
Anas Ibn Malik a companion of the Prophet states that, ''I served the messenger of Allah for ten years , and he did not tell me to do this and that, or he did not blame me for what I did not do or reminding me for what I had to do''.
Today we treat our workers like Donkeys, inflicting on them all kinds of abuse, they are beaten, shouted at and forced to do some dubious acts without their consent.
Islam commends that you must pay your worker even before his or her sweat dries up, today individuals and organizations have to be sued, and taken to labor courts for failure to honor agreements they reached upon with their employees.
The issue of minimum wage has to be enforced by Governments to protect laborers who are weak to negotiate and claim what belongs to them.
Governments the world over and African states in particular must address the issue of Minimum wage, to wipe out the injustices of the employees.
All in all it is imperative that we treat our laborers well, it is what Islam enjoins, no particular time specified to promote this virtue, let every one be mindful of how s/he treats a laborer, and on this note we call upon the concerned parties both local and international level, to accelerate the process and implementation of the labor laws to make the world a better place for every body.
About the writer:
Abubakar Sematimba is a Journalist and Teacher, founder of blessedly-Ugandan, a foundation that promotes home made products and services.
+256 758601017
E-Mail:[email protected]

Disclaimer:

"The views expressed on this site are those of the contributors or columnists, and do not necessarily reflect TheNigerianVoice's position. TheNigerianVoice will not be responsible or liable for any inaccurate or incorrect statements in the contributions or columns here."
Articles by Abubakar Sematimba