Of Political Jerks and Otiose Values: MOB Finally Unmasks Self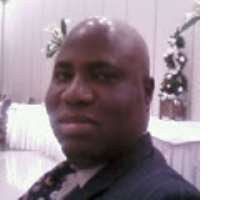 In my human relationships at the personal level, I hold on wide berth human foodies. I double down on my association with such characters, especially if they are politicians, because of the same Kafkaesque self-entitlement mentality they share with their arboreal lower animal-sake. Remember the vengeful character, Ahab in the American classic; Moby-Dick by Herman Melville propelled by jealousy and revenge? When Ishmael discovered that Ahab's blinded rage against the amphibian character, Moby Dick was nothing more than rage to get even at all costs, he re-adjusted his values and preferred to associate with a "sober cannibal" than a "drunken Christian." I have seen an Ahab distinctly in Mr. MOB. The motifs captured in the 19th century American novel are playing out right before our eyes in Ekiti State, western Nigeria. Those who divorced moral values from politics are poor students of history. As the Chinese Sage, Confucius once remarked, personal and public morals are clearly intertwined, for the moral compass of a nation are ineluctably fudged in the home. But home is an abstract, hence human values make up the home, and as Confucius aptly noted, as the home or family goes, so the integrity of a nation. You can't build an enduring democracy without values or what political scientists call political culture. Tell me what you stand for in your private life and I will hazard your political values in public office. Any political leader who has higher exaggerations of him/herself as MOB is doing in Ekiti State like Ahab in Moby-Dick in 19th century New England soon become a train-wreck. If you have listened to this man's explanations for wanting to become Ekiti State governor next year, it's all about Mr. MOB, nothing else. Although he has managed to couch his "manifestoes" in obfuscated grandiloquence; long on promises and short on specifics, there is no dismissing the obvious that this is all about Mr. Michael Opeyemi Bamidele, period!
One of the serious ailments out of several that is afflicting Nigeria politics is this self-entitlement mentality or what Nigerians call; "it's our turn now." Allied to this cargo political mentality is the hackneyed politics of gerontocracy. I left the United States for Nigeria to vote for President Goodluck Jonathan in 2011, because I had high expectations of the man, not because it was the turn of the Niger-Deltan to be president of Nigeria. I will be coming to Nigeria to vote again in 2015 not for Goodluck Jonathan, because he has not lived up to my last expectations, period! I will vote for any one better than Jonathan next time I am in Nigeria irrespective of which part of Nigeria he/she comes from. If none of the presidential candidates in 2015 is more capable than the current dour fellow we have now in Nigeria, I will not come to vote in 2015. This is why it is silly and asinine the notion that is being canvased by a group of Northern politicians that it's the turn of the North to rule Nigeria. The first 10 presidents of the United States, except four were all from one state and they governed America for forty years. Each time the bleak political future of Nigeria is discussed with Nigerian politicians and why there is serious disconnect between Nigeria and the United States where Nigeria copies her governing system, Nigerian politicians are quick to draw the age difference between both nations. But the fact of the matter is that, Nigerians do not imbibe the political values that brought America to her Number One Position in the world. When America was 50 years old for instance, they did demand for a leader on "turn-by-turn basis" but on the best material for the job.
In 1999 when Nigeria finally returned to a participatory democracy after wobbling for long, a politician refused to be the running mate of a presidential material who could make a good president simply because he-the politician- was older than the presidential material. The result: Nigeria was saddled with a political cretin who went on to abuse, debase and foul Nigeria's political culture. When some Nigerians jubilated in 2008 at the election of President Obama of the United States, I told those Nigerians that were Barack Obama to be a Nigerian; he would never become Nigeria's president. When Vice-President Biden was voted into the Senate in 1973 Mr. Obama was just 13 years old. No Nigerian politician would ever accept to be Secretary State as Senator Kerry did last year when nominated by President Obama and certainly, Nigeria can never produce a Hillary Clinton who accepted to be Obama's Secretary of State after the acrimonious presidential primaries of 2008. It is not that Nigeria is still a young nation that is the cause of Nigeria's diminished potentials, but because Nigerians cannot and have never imbibed enduring democratic values. The "wasted generation" –to borrow Africa's bard; WS characterization of Nigeria's founding politicians were bad political fathers, who bequeath legacies of corrupt enrichment of public office on younger Nigerians. They perverted the culture of public service left by the departed colonialists and relapsed to their ethnic jingoistic enclave and today, current crop of Nigerian politicians have imbibed these zero-value-political culture. Hear Mr. Opeyemi Bamidele while decamping from the APC to the Labor Party last week on his myopic political aspiration as Ekiti State governor: ""In coming to this conclusion, we have had to consult widely and in the process of our consultations, we had come to the realization that many well meaning stakeholders, both within and outside of the political class in Ekiti State, are genuinely desirous of sincere change. "Also, after due consultation among stakeholders, including many of our community leaders and founding fathers of our dear state, we have resolved to adopt, as our political platform, the party of the workers, the artisans, the women and the youth, which undisputedly is the Labor Party We are convinced the Labor Party is a credible progressive platform of convergence for our individual vision and commitment to internal democracy, which informed our individual decisions to form a new alliance and change coalition."
If one can make sense out of those convoluted nonsense Opeyemi Bamidele was pouting to his supporters at Emure-Ekiti the other day, can you see this guy is not aspiring to be governor with noble objectives? Remember, he didn't explain the raison d'etre of his mission and what he intends to do. Note he didn't tell his supporters what is wrong with the fellow there now, or what is left undone that he's coming to undo thus betraying his political otioseness. Oh, this fellow also said he wanted to become another Mahogany in the Labor, because his former party lacked "internal democracy." Here was a man who still displays the logo of the party that lacks "internal democracy" on his political website. Opeyemi Bamidele, a Lagos transplant who has nothing remotely connected with Lagos State, except when he spent one year at Baptacad for his "A" Level in 1981/82 but was later made a commissioner for eight years by Bola Tinubu. Here is a chap we authentic Lagos transplants should call: "Ara Oke" and "Atomurinwa" who managed to climb to his nadir of political prominence, because he was a classmate to Gov. Fashola of Lagos State at Uniben. See the one complaining of "politics of internal democracy." Characters such as these further diminish Nigeria's diminished political values. They have nothing to offer, period! I discussed with one of his prodders the other day and the only reason he could adduce for the inordinate gubernatorial pursuit of his principal was this jejune response; "it's our turn." I asked; "who decides when it is your turn," and by the way; "Who are this: "our."? This troglodyte political mentality of Ekiti State's Moby-Dick is injurious to the goal of pursuing public service.
MOB, you are no Iroko, believe me; and besides, it takes many trees to see a Mahogany used in a djembe but if you beat your drum, how many will dance with you? You are not even an obeche or a wawa and until you become one, it will take more than Iyami Abeni to make you the next governor of Ekiti State in 2014. This is a pyrrhic ambition, perish it; believe me. Politics, as I indicated elsewhere is not about self. Biden accepted to be VP to a president who is the same age with his son; Hillary accepted to serve as Secretary of State to a man who he sparred with for the plum job; Kerry, who gave a platform to then Senator Barack Obama of Illinois when he tried his hand on the plum job later accepted to be Obama's Secretary of State, because these men and woman know it is all about the United States. I, I and I politics do not make patriots. Mr. MOB, chew this and do not destroy your political future.
Amazon's Novel Laughable Drone Supply Chain.
Jeff Bezos has done well for himself and his investors at Amazon. Cashing in on standing as a gatekeeper between owners of intellectual works and news consumers, he has succeeded in amassing stratospheric fortunes for himself and his stock-holders. Never mind he added no extra values to the books and merchandize he sells, but hey that is how capitalism works. His luck and chanced opportunities and, at times questionnaire business tactics notwithstanding, Bezos occupies a comfortable spot on Forbes List of World Billionaires and of course, he rakes in princely profits from my books and other authors as well. That is cool, considering the fact when he started, many priggish characters stayed away from his creation because of its effeminate nomenclature. Bezos has since overcome the stereotype, went on to diversify and now is the proud owner of one of America's breakfast companions; The Washington Post. But that is far as it goes until last week, when Bezos broached another issue, which he potentially sees as another milestone.

According to media reports, Bezos baby; Amazon is considering marketing and shipping its menageries of products across Continental United States by drones. You know those buzzing saucer-like mini-helicopters manufactured by the United States Armed Corporations also known as Unmanned Aerial Vehicles that creep in stealthily to take out Osama bin Ladin's "bad boys"? Well, Bezos want to use them to deliver merchandize to our homes and residences; in smaller sizes of course! I think the original idea was mooted by Papa Johns, the owner of the popular pizza chain of the same name. You know what? I will never, I mean never eat any pizza delivered by drone to my porch, trust me. Drones are for smoking out the "bad guys," and should not be confused with Mr. Brown. I don't mind waiting for few hours for Charlie to deliver all our stuffs from QVC, Overstock and the rest via UPS but will call the law if I see a flying saucer buzzing at my backyard to drop off what? According to Reuters, overwhelming Americans, including yours sincerely, are not enamored with seeing any drone deliver what-do-you-call-it on our doorsteps. Yes, we are in the age of instant-this-instant-that, even instant-sex these days, without the pleasure of orgasm, but it is still a human race and not a rat race, so Mr. Bezos, thanks, but no thanks.
*Dr. Fayemiwo, CEO, Alternative Lifestyle Communication, DBA Chicago and co-author of "The Kingdom of Satan Exposed," is head of Global Missions and professor of Biblical Exegesis at Kingdom Bible College and Seminary, Tucson, Arizona, USA. He can be reached at: - [email protected] You can also visit his company website at: http://allternativecommunication.net/
Disclaimer:

"The views/contents expressed in this article are the sole responsibility of the author(s) and do not necessarily reflect those of The Nigerian Voice. The Nigerian Voice will not be responsible or liable for any inaccurate or incorrect statements contained in this article."
Articles by The Christian Walk