Memo As President Muhammadu Buhari Comes To Washington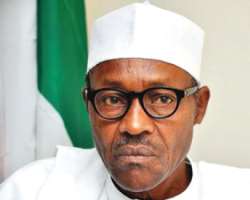 The unusual and unique reception President Obama extends to President Buhari here for three days is personal. The august red carpet from President Obama to Buhari has nothing to do with Nigeria as a nation, but the perception of Obama of Buhari at the personal and individual level. It is also credence of the type of engagement the Obama Administration wants with the Buhari Administration for mutual benefits. President Buhari should know that President Obama deeply respects President Buhari, and this is very rare in Washington.
For long, at least since 1999, successive US Presidents have expressed concern about Nigeria as an embarrassing giant that constantly gives heavy migraine to the United States and international community. This year when Nigeria shamed naysayers and managed to cross the political Rubicon with a successful election and how Candidate Buhari(Retired) crushed President Jonathan, Washington heaved a contented sigh of relief that, perhaps Nigeria should not be altogether written-off and Africa's sleeping giant may after all be getting ready to get its acts together. President Buhari is coming here with a large dose of goodwill and he should leverage that grace in the remaining 18months of the Obama Administration.
What are considered as the foreign policy objectives of nations are invariably the conducts of their leaders, especially their presidents who act as the chief executives of their respective nations. Remember President Buhari that you couldn't embark on any foreign trip throughout your 22-month stint as military head of state between December 31, 1983 and August 26, 1985, but 30 years later, there is a Providential opportunity for you to leave a legacy and chart Nigeria's course on a different trajectory with this official visit. Seize it. First, cement your personal relationship with President Obama, because you will need such personal rapprochement in the remainder of his time in office and thereafter. America's democracy is a continuum and policy shifts only oscillate at the party level, thus whatever commitments you are able to extract from the outgoing Obama Administration will subsist even after he's gone. Your aides should have told you by now that you will need to present President Obama with some personal gifts. I am not aware of any book you have written, especially your biography which should have been a perfect gift to your host. Also you should have handy two gifts for Malia and Sasha which the First Daughters will cherish for long after leaving the White House.
I must not remiss to advice that you should come along with the First Lady, Mrs. Aisha Muhammadu Buhari on this first state visit. She should have handy also a good gift for the First Lady, Mrs. Michelle Obama. A portrait of the First Family during their visit to Africa in 2013 will be an ideal gift. Lastly, don't shy away from extending an official invitation to President Barack Obama to visit Nigeria in 2016 as your administration wants to name a monument after him and you will want him to be in Nigeria to commission it. He will oblige you. Now that we are done with the personal, lets proceed to the policy aspect of your first official state visit to the world's strongest nation and enduring democracy; the United States of America.
POLICY THRUSTS OF PRESIDENT BUHARI'S OFFICIAL VISIT TO THE UNITED STATES:
As I noted in this column few weeks ago, Mr. President, concentrate on these three basic achievable and concrete objectives between now and 2019 which is your first term and emphasize those three areas during your visit here this week. First, fix Nigeria's electricity mess. Every conceivable plan to move Nigeria forward will be a mirage without stable, uninterrupted and available power supply in Nigeria. I am not talking of improved power supply but stable and uninterrupted electricity throughout the length and breadth of Nigeria between now and 2019. You should use this first official state visit to meet the industrial go-to-guys here such as the management of GE and other energy corporations that can fix Nigeria's epileptic power supply in the next 24 months in Nigeria.
It doesn't take rocket science to fix Nigeria's discombobulated electricity supply. We don't need all those foreign expatriates paid mouth-watering amounts in foreign currencies that I saw at the Ministry of Power in Abuja lounging around and living luxuriously at Abuja Five-Star hotels to fix Nigeria's electricity problem. Cut out the bureaucracy and meet face-to-face with the chief executives of three of America's energy companies during this state visit here. They will work with you and do the job, because your reputation as Mr. Clean preceded you and since you're ready to do honest job this time around, you'll be amazed at how they will turn things around in the next 24 to 36 months in Nigeria. Most of the companies here give wide berth to doing business in Nigeria, because of corruption and the craziness of Nigerian politicians. Be frank with them and give them assurances that this time around, your administration is ready, ever ready, willing and determined to do things differently in Nigeria.
The second issue on your plate is Boko Haram. Explain to President Obama the various steps and concrete actions your administration has taken so far in stamping out this misanthropic elements and ask for more support from the United States and the international community. Tell him you have put in place measures in Nigeria's security arm that will start yielding concrete results in the next few months. The new service chiefs will make a difference very, very soon in the war against Boko Haram and terrorism in general in Nigeria.
Tell President Obama that not only Col. SamboDasuki (Rtd), the immediate National Security Adviser that will be made to account for the more than $3b the United States and the international community: Japan, Canada, the EU, UK and the UN-have given to Nigeria since 2002 when the Boko Haram menace started, but others will be made to account as well, including MuhammaduGusau, and Haliru Mohammad and former President Goodluck Jonathan. Let President Obama and Administration officials know that your administration is serious to confront frontally the tumorous viruses of larceny, graft and public corruption in Nigeria. To demonstrate this seriousness, I will counsel that Mr. NuhuRibadu, the first chairman of the EFCC should be recalled and send back to a merged EFCC and ICPC. Both agencies do virtually the same thing.
I have only met Mr. Ribadu once in my life and that was in 1996 at the Federal Intelligence and Investigation Bureau in Nigeria when he was a police officer. He is a forthright, highly principled and incorruptible man; never mind his political wilderness but when it comes to patriotic zeal and nationalistic commitment, he's unimpeachable. He may be in the PDP, but if your administration is really serious to combat corruption, listen to what administration officials here will say about him when you mention his name. I am not saying he's the only clean person to sweep Nigeria clean along with you but he's one of the few persons that have been publicly tested and above board. You need him now; political differences set aside.
Still on corruption, tell the Obama Administration to help your government repatriate billions of Nigeria's stolen money since 1979 back to Nigeria and tell the apparatchiks you want the money badly to rebuild the northern part of Nigeria devastated by Boko Haram. You administration needs to build schools, repair roads and bridges, rehabilitate Internally Displaced Persons-IDP- especially in the northeast, provide employment opportunities to the youths in the areas and jumpstart massive infrastructural development. As President Obama himself counseled for the building of strong institutions in Africa; it takes strong leaders and plenty money to build strong institutions in emerging democracies. Boko Haram and other forms of religious extremism can only be extirpated in Nigeria and indeed in Africa, only if the triggers for such fanaticism are confronted and drastically reduced and eliminated. The ferments for religious bigotry and terrorism need different counter-narratives in social capital and human development.
You will also need to stress your administration's commitment to strengthen the U.S-Nigerian Extradition Treaty when you meet with Attorney-General Loretta Lynch at the Department of Justice. This should be analogously connected with the sincere commitment of Nigeria's anti-graft and security agencies to cooperate with the FBI and cybercrime, drug and drug-related agencies, money laundering and Internet scams in detection, arrest and prosecution of Nigerian offenders. According to the FBI Center for Internet Crime Complaint, 262,813 Americans have lost over $781 million to Nigerian Internet scammers. Most of the perpetrators of these insidious activities are still operating at large in plain sight in Nigeria.
The Buhari Administration should crack down heavily and decisively on these rats and restore confidence in Nigeria's judicial and security agencies by the international community. That is why I earlier on recommended MalamNuhuRibadu to be re-appointed head of a merged EFCC-ICPC, because he and his team cracked the whip the other time and achieved much. NuhuRibadu inspires much confidence in the international community in Nigeria's fight against corruption and other nefarious activities of unscrupulous Nigerians who continually put those of us Diaspora-Nigerians and Nigerian-Americans to shame and soil the name of Nigeria.
In America's security and intelligence circles, NuhuRibadu's name constantly crops up as Nigeria's Eliot Ness. There is a quid pro quo to these stated commitments on the part of the Obama Administration during this state visit. Repatriating Nigeria's stolen money back to the Buhari Administration requires the commitment and full cooperation of the DOJ, FBI, the CIA and others. These are the incentivized commitments President Buhari should emphasize and put on the negotiating table during this maiden state visit to the most important and most powerful diplomatic city in the world.
Finally, President Buhari and his entourage should involve Diaspora Nigerians in national building. As customary, President Buhari will address the Nigerian community here in the United States during this three-day official visit. Nigerian-Americans did all within their powers to mobilize their kindred back at home to facilitate power shift to Change during the last presidential election. We do not need a rehash of promises made by former Nigerian presidents each time they visited here. We want the Buhari Administration to work out modalities through which Nigerians in Diaspora can vote in the 2019 general elections. We are not advocating for Nigerians in America only but all Nigerians abroad: Europe, North and South America, Latin America and the Caribbean, Asia and the rest parts of the world.
However, we want the United States to be the headquarters of the Diaspora Nigerian Electoral Commission -DINECO-to be created by the INEC as part of the Buhari Administration's commitment to allow us to vote in the next Nigerian President Elections in 2019. Some Nigerian-Americans have prepared a comprehensive policy paper to assist the INEC on the logistics and modalities to ensure that Diaspora Nigerians participate in the 2019 Nigeria elections. This policy blueprint will be forwarded to the relevant authority for review in Abuja in the coming months. President Buhari, welcome to Washington. I wish you a successful state visit to the United States of America and pray for your safe return back to the Federal Republic of Nigeria in your avowed commitment for honest job in rebuilding Nigeria.
HOW TO KNOW THE WILL OF THE LORD GOD ALMIGHTY FOR YOUR LIFE?
(Continued from Last Week)
We stated in this column last week that there are seven ways through which the Lord God Almighty reveals His Will and purpose to human beings through the Holy Spirit. First, what do we mean by the Will of God? Will is what and how God Almighty wants something to be done? In other words, what is God's Take on a particular issue or matter? For every matter and issue under heaven, the Lord God Almighty has a will, purpose and a take. As Ephesians 5: 17 aptly discloses: "Therefore, do not be foolish, but understand what the Lord's will is."
Whatever the issue or matter is on earth, the One Who created and made all things has a will. The Will of God is part of the Soul of God and our Lord Jesus Christ is the Soul or Word of God as John 1: 1-4: "In the beginning was the Word, and the Word was with God, and the Word was God. He was with God in the beginning. Through him all things were made; without him nothing was made that has been made. In him was life, and that life was the light of all mankind." Consequently, to know Who God is and His Will requires no mental exertion and profound thinking, because the human brain and mind are so small and finite that they cannot grasp the Sovereign Lord God Almighty.
It is futile and indeed stupid for the creature to start thinking how to figure out the Creator. It is only the Creator and that is the Lord God Almighty Who Himself can make Himself known and this He had done in our Lord Jesus Christ, because as Colossians 1: 19-20: " For God was pleased to have all his fullness dwell in him,(Jesus Christ) and through him (Jesus Christ) to reconcile to himself (God the Father) all things, whether things on earth or things in heaven, by making peace through his (Jesus Christ) blood, shed on the cross." This is the Will of God and it matters not a whit whether you believe this or not. The True Lord God Almighty is not asking for your opinion or will in this matter, period! As a matter of fact, no human being has input in this Divine declaration, period! You either believe or disbelieve it, that is all, yet your will is immaterial in this matter.
There are also seven other issues about your life that the True Lord God Almighty Father as the Sole Creator has already made His Will to be known and won't ask of your own will, opinion or input. These are: first, your sex or gender while coming to this world; whether to be a man or woman, male or female. See Genesis 16: 11: "The angel of the Lord also said to her: "You are now pregnantand you will give birth to a son.You shall name him Ishmael…" The angel didn't tell Hagar here she would give birth to a child, but he was specific on the child's sex or gender. In Judges 13: 2: "The angel of the Lord appeared to her and said…"You are barren and childless, but you are going to become pregnant and give birth to a son."
Ditto in the New Testament in Matthew 1: 20-21: "But when he had considered this, behold, an angel of the Lord appeared to him in a dream, saying, "Joseph, son of David, do not be afraid to take Mary as your wife; for the Child who has been conceived in her is of the Holy Spirit" She will give birth to a Son…" Again, here Angel Gabriel didn't just say Mary would give birth to a child, but the angle specified the gender or sex of the child. So you who are a woman, it's not by accident and you who are a man, God didn't make a mistake so all this change of ones gender, sex or transgender is nonsense and a great sin before the Creator.
The second Will of God for your life is the color of your skin. As Genesis 10: 4-5 pointed out: "The sons of Javan:Elishah, Tarshish, the Kittites and the Rodanites. (From these the maritime peoples spread out into their territories by their clans within their nations, each with its own language." Ditto in Deuteronomy 2: 2-5: "Then the Lord said to me, "You have made your way around this hill country long enough; now turn north. Give the people these orders: 'You are about to pass through the territory of your relatives the descendants of Esau, who live in Seir. They will be afraid of you, but be very careful. Do not provoke them to war, for I will not give you any of their land, not even enough to put your foot on. I have given Esau the hill country of Seir as his own." The person who is a white human being didn't have the power or will to choose and determine his/her pigmentation and you who are black wasn't given a choice by your Creator to decide the color of your skin when you were coming from heaven to the planet earth. This is why racists are fools and idiots.
Third, the part of the world you will be born into and the time in human history when you will be born into the world has been predetermined by the Creator, the Sovereign Lord God Almighty. As Apostle Paul told his Athenian audience, the Stoic philosophers in Mars Hill in Acts 17: 26: "From oneman (Adam) he (the Lord God Almighty) made all the nations, that they should inhabit the whole earth; and he marked out their appointed times in history and the boundaries of their lands." That you and I were born and alive in this generation was not by accident. That I was born a Nigerian and later relocated to the United States were not accidents either. At every point in time in your life and wherever you find yourself in any part of the planet earth is not happenstance; it is planned by God and it has a purpose. Fourth, the family you will be born into as you were coming to the world has already been chosen for you and your opinion or will is not sought by your Creator. : Exodus 2:1- 2: "Now a man of the tribe of Levi married a Levite woman, and she became pregnant and gave birth to a son. When she saw that he was a fine child, she hid him for three months…"
Moses could have been born into the Tribe of Judah or Benjamin but God in His finite mercy used His Will to send him to the Tribe of Levi. So stop whining and blaming the family you were born into as the problems in your life; deal with the problems instead of blaming those family problems! Fifth, who your parents will be, especially the womb of the woman that would carry you for nine months before you commence the journey of life is God's Will and not yours as Judges 13: 2-6 shows: "A certain man of Zorah, named Manoah, from the clan of the Danites, had a wife who was childless, unable to give birth.
The angel of the Lord appeared to her and said, "You are barren and childless, but you are going to become pregnant and give birth to a son." Ditto for Mary in Luke 1: 27b-28: "….and the virgin's name was Mary. The angel went to her and said, "Greetings, you who are highly favored! The Lord is with you." This is why the bonds between child and mother are uncannily strong and also why God Almighty commanded us to honor our parents so it shall be well with us all the days of our lives and longevity is the reward for obedience.
Sixth is the type of woman or lady that will complement you-not necessarily the name of the man or woman- but the characteristics and peculiarities of the man or woman you need to become what your Creator designs you to become on this planet earth. Adam was not asked by God to express the type of woman or companion that he wanted. If the Creator had given him an elephant, Adam wouldn't have known the difference Hallelujah! In Genesis 2: 18, the Creator said; "The Lord God said, "It is not good for the man to be alone. I will make a helper suitable for him." Only your Creator knows the helper-woman-suitable for you and if you allow Him to bring your helper to you, you will be able to carry out His Will for your life.
No wonder the Book of Proverbs says: "He who finds a wife finds what is good and receives favor from the LORD" (Proverbs 18: 22). Do you realize that the word "wife" has no qualifier? It doesn't say: "good wife" rather "wife." The same thing for your husband; you do not choose any man that catches your fancy as a woman of God; rather, you discover the man or husband that the Holy Spirit has purposed and willed for your life, period! Finally, the seventh and final will of God for your life is what you're here to achieve or His purpose for your life. Judges 13:2-3 and 5b: "…A certain man of Zorah, named Manoah, from the clan of the Danites, had a wife who was childless, unable to give birth. The angel of the Lord
appeared to her and said, "You are barren and childless, but you are going to become pregnant and give birth to a son….He will take the lead in delivering Israel from the hands of the Philistines."What was the Will of God for Samson here? To be a deliverer, period! The same for John the Baptists in Luke 1: 11-13 and 17: "Then an angel of the Lord appeared to him, standing at the right side of the altar of incense. When Zechariah saw him, he was startled and was gripped with fear. But the angel said to him: "Do not be afraid, Zechariah; your prayer has been heard. Your wife Elizabeth will bear you a son, and you are to call him John… And he will go on before the Lord, in the spirit and power of Elijah, to turn the hearts of the parents to their children and the disobedient to the wisdom of the righteous—to make ready a people prepared for the Lord."The Will of the Lord God Almighty for creating John the Baptist and sending him to the world was for him to be a herald or messenger of our Lord Jesus Christ.
Now immediately the Lord Jesus Christ appeared on the scene and began His earthly ministry, John the Baptists' mission on earth was done. It doesn't matter how long you live on earth, as soon as you are done with your mission here, it's all over. You don't need to hang around on the planet earth anymore and that is why it didn't matter how John the Baptist died as far as the Lord God Almighty is concerned. The same for you and I; how long you live on earth here is immaterial as long as you carry out God's purpose for your life, period! Same for our Lord Jesus Christ; as the Son of God, He came here for one mission as stated in Mathew 1: 20-21:"But after he (Joseph) had considered this, an angel of the Lord appeared to him in a dream and said, "Joseph son of David, do not be afraid to take Mary home as your wife, because what is conceived in her is from the Holy Spirit.
She will give birth to a son, and you are to give him the name Jesus, because he will save his people from their sins." Here, the Lord God Almighty is not asking you and me to make inputs or give Him suggestions on how to save sinful humanity. He had already made Jesus Christ His only-begotten Son, the Savior, period. If you are a human being and a regenerated soul and you can't tell me in a single, concise and straight sentence the Will of God and His purpose for your life here on earth, then something seriously is wrong with your Christian life."
THE 7 WAYS THROUGH WHICH THE LORD GOD ALMIGHTY REVEALS HIS WILLS TO HIS CHILDREN
Will is the Seat of God's Decision. As He created us in His own image, He talks to His own through the Holy Spirit and reveals His purpose for our individual's life. As earlier explained in previous articles and reiterated here above, you don't decide the purpose and will of God for your life, but you discover it. There are seven ways through which God Almighty revealed His Will to us. First, through His revelation, as Apostle Paul pointed out in Galatians 11:11-12: "For I would have you know, brethren, that the gospel which was preached by me is not according to man. I did not receive it from any man, nor was I taught it; rather, I received it by revelation from Jesus Christ."
The second method or way the Lord God Almighty reveals His will or purpose to His children is through His Word-the Holy Bible-as Deuteronomy 29: 29 stated: "The secret things belong to the LORD our God, but the things revealed belong to us and to our children forever, that we may follow all the words of this law."Because the purpose of God for each and every individual is personal and hence secret thus, it has to be discovered by you. Just as our Lord Jesus Christ told the Jews in John 5: 39: "You study the Scriptures diligently because you think that in them you have eternal life. These are the very Scriptures that testify about me," consequently, you can discover God's purpose for your life by making His revealed Word-the Holy Bible-your vade mecum.
The third way you can discover the will of God for your life isthrough Dreams. In Genesis 28: 11-13, we read: "He came to a certain place and spent the night there, because the sun had set; and he took one of the stones of the place and put it under his head, and lay down in that place… He had a dream in which he saw a stairway resting on the earth, with its top reaching to heaven, and the angels of God were ascending and descending on it. And behold, the LORD stood above it and said, "I am the LORD, the God of your father Abraham and the God of Isaac; the land on which you lie, I will give it to you and to your descendants.…"
The Lord God Almighty revealed His Will to Joseph on the Virgin Birth via a dream in Matthew 1: 20-21: " But after he had considered this, an angel of the Lord appeared to him in a dream and said, "Joseph son of David, do not be afraid to take Mary home as your wife, because what is conceived in her is from the Holy Spirit. She will give birth to a son, and you are to give him the name Jesus,because he will save his people from their sins."The fourth way or method the Lord God Almighty makes known His will or purpose for your life is through Inspiration. As Amos 3: 7 says: "Surely the Sovereign LORD does nothing without revealing his plan to his servants the prophets." Similarly, we read in 2 Peter 1: 21: "For prophecy came not by the will of man at any time: but the holy men of God spoke, inspired by the Holy Ghost." The Sovereign Lord God Almighty also revealed His will or purpose to His children through Vision and Trances.
According to Luke 1: 11-17: "Then an angel of the Lord appeared to him, standing at the right side of the altar of incense. 1When Zechariah saw him, he was startled and was gripped with fear. But the angel said to him: "Do not be afraid, Zechariah; your prayer has been heard. Your wife Elizabeth will bear you a son, and you are to call him John. He will be a joy and delight to you, and many will rejoice because of his birth, for he will be great in the sight of the Lord. He is never to take wine or other fermented drink, and he will be filled with the Holy Spirit even before he is born. He will bring back many of the people of Israel to the Lord their God. And he will go on before the Lord, in the spirit and power of Elijah, to turn the hearts of the parents to their children and the disobedient to the wisdom of the righteous—to make ready a people prepared for the Lord."The sixth way and method to discover and hear from the Lord God Almighty concerning His Will is through Other Believers. Samuel anointed Saul as first King of Israel and later God instructed him to go and anoint David.
The seventh and last method is through Your Life. Which area your life do you suffer most while growing up? Which area of your life did you have the most challenge(s) in your teens? Satan doesn't attack anything in your life that doesn't give glory to your life. I was invited by a family in a foreign country to take a look at one of their sons suffering from a deadly disease. As I prayed to the Lord asking for the Holy Spirit direction, I was told that his sickness was not unto death but Satan is attacking the kid because the devil knows that the Lord God's Will for that kid when he grows up is to be a faith healer (1 Corinthians 12: 7 and 9b: "…Now to each one the manifestation of the Spirit is given for the common good…to another gifts of healing by that one Spirit…").
The first time I saw this young boy and I asked him what he wanted to become when he grows up, he looked at me and said he wanted to be a pastor when he grows up. I laughed. Satan wanted to take him out very early so he would not grow up to do damage to his darkened kingdom but the Holy Spirit says that young boy will grow up to become His servant. How can he know what sick people are going through, if he too hasn't passed through what sick people normally experience? A Christian brother called me and said he doesn't understand why he keeps running afoul of the law and being incarcerated always even after giving his life to the Lord. We prayed and I told him the Lord is calling him to Prison Ministry. How can you minister to prisoners if you haven't experienced imprisonment in your life? We relish quoting Romans 8: 28 thus: "And we know that in all things God works for the good of those who love him, who have been called according to his purpose."
The "good" of the Almighty God for instance, is always "bad" and mysterious before human beings. How could a Loving and Kind God for instance, allow His servant, John the Baptist be beheaded just like that because of Salome daughter's performance at a ballet dance? From human perspective, John the Baptist was a "loser" and no "reasonable" human being wanted to be slaughtered just like that. But to the Wisest One, after John the Baptist had achieved God's purpose on earth, it mattered less how he died. This is why Apostle Paul said in 1 Corinthians 1: 25: "… the foolishness of God is wiser than human wisdom, and the weakness of God is stronger than human strength." Do you know that the stoning of Apostle Stephen in Acts was the catalyst that led to the conversion of Saul who later became Apostle Paul and the author of nearly two-third of the books in the New Testament?
The day of Stephen's stoning by the mob, Saul was the secretary of the Stoning Committee of Prophet Stephen but the "good" of the Lord God Almighty came out of that extrajudicial act through the conversion of Saul on the Road to Damascus, thus the meaning of those words by Paul in Romans 8: 28 much later: "And we know that in all things God works for the good of those who love him, who have been called according to his purpose." Friend, if I listen to your odyssey in life, it is pretty easy for the Holy Spirit to reveal the will and purpose of the Almighty God, your Creator for your life.
NEXT WEEK: We will reveal what the Holy Spirit told us on how Nigerians can defeat the dreaded Boko Haram terrorist group under the Buhari Administration.
​*Dr Moshood Ademola Fayemiwo is CEO, Alternative Lifestyle Communication, DBA. He lives in Chicago, Illinois in the United States. His new book titled: "How The Lord Jesus Christ Recycled My Life While I Was Wasting Away And Gave Me Hope For Eternity?" will be available from his Florida-based publishers in the fall of 2015. Visit his website at www.allternativecommunication.net Email him at [email protected]
Disclaimer:

"The views expressed on this site are those of the contributors or columnists, and do not necessarily reflect TheNigerianVoice's position. TheNigerianVoice will not be responsible or liable for any inaccurate or incorrect statements in the contributions or columns here."
Articles by The Christian Walk