What Does The Lord God Almighty Want Me To Do?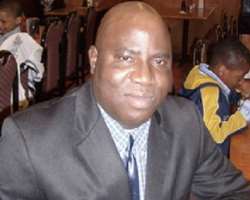 You go to church every Sunday because it's already a tradition. You were brought up like that since you were born and so its second nature. Later on as you grow up, you add other religious activities with your weekly Sunday service; perhaps attend Bible studies during the week, pray at home with your family and engage in other spiritual activities to complete the life cycle. You are a Christian, but somehow, you are not spiritually fulfilled. You know there is something that the Lord God Almighty is asking you to do more than all these spiritual activities but you can't figure it out. You agonize in your heart and keep wondering, if this is all you are destined for on earth.

At times, you even doubt your salvation. Your Christian life can be a drab at times. Should I become a pastor, am I an evangelist, a missionary, teacher or what? These are the many agonies, thoughts and confusion that majority of fellow Christians who write to me every day find themselves and also those I have had telephone conversations with in their Christian Walk. Many Christ-followers suffer intense spiritual identity crises and spiritual yo-yo all the time because of their inability to discern and discover the Will of God for their lives. I am taking up this issue once again, because it is the spiritual problematique of many Christians that I talk to and interact with on daily basis as aforementioned.

But more importantly, our Lord Jesus Christ made the fulfillment of God's Will the major sticking point in making it to heaven. In other words, if you do not carry out and do the will of God for your life here on earth, it may be extremely difficult for you to enter heaven. Hear our Lord Jesus Christ in Matthew 7: 21-23: "Not everyone who says to Me, 'Lord, Lord,' will enter the kingdom of heaven, but he who does the will of My Father who is in heaven will enter. Many will say to me on that day, 'Lord, Lord, did we not prophesy in your name and in your name drive out demons and in your name perform many miracles?'And then I will declare to them, I never knew you; depart from me, you who practice lawlessness.'"

Who were the "many" that our Lord Jesus Christ was referring to here: Christians or false teachers? He is referring to both. Is it possible to perform miracles and still not make it to heaven? Yes, if you weren't called by the True Lord God Almighty to perform the miracles. Jesus would allow the miracles to take place because His Name was called, since "If we endure, we will also reign with Him; If we deny Him, He also will deny us; If we are unfaithful, he remains faithful, for he cannot deny who he is" (2 Timothy 2: 12-13).

In other words, miracles are NOT the proofs or tests that you are a genuine man or woman of our Lord God Almighty. It is possible to perform earth-shaking miracles, signs and wonders and still go to hell. Really? Yes, because if we go back to that Matthew 7: 21, the Lord said: "Not everyone who says to me, 'Lord, Lord,' will enter into the kingdom of heaven; but [only] he who does the will of my Father who is in heaven." You see, I have pointed out in this column in the past through the Power of the Holy Spirit that it is not what we do for the Lord that makes us to enter heaven, but who asked you to do what you are doing for the Lord? In other words, it is good to want to be a pastor, an evangelist, a missionary, teacher etc. but who told you to be what you say you are? Proverbs 19: 2 says: "Desire without knowledge is nothing."

Or as Apostle Paul pointed out in Romans 10: 2: "For I can testify about them that they are zealous for God, but their zeal is not based on knowledge." Anything that you did or want to do for the Lord that is not initiated by the Holy Spirit have no eternal reward, because as our Lord Jesus Christ said in John 15: 5: ""I am the vine; you are the branches. If you remain in me and I in you, you will bear much fruit; apart from me you can do nothing." Some people already had in mind what they want to do for the Lord and the ministry they wanted to set up and so only want the Holy Spirit to rubber stamp their own conceived will.

They have missed it, although they may be successful by human standard and in the world's eyes, but as our Lord Jesus Christ said in Luke 16: 15: "You take care to seem right in the eyes of men, but God sees your hearts: and those things which are important in the opinion of men, are evil in the eyes of God" (Basic English Edition)." A prominent man of God once told me to set up a church and I looked at him and told him: "The Lord God Almighty Who called me through His Son Jesus Christ hasn't told me to set up a church." I still don't know where all these so-called pastors get the idea from to establish churches and affix their names with all kinds of fanciful titles. It's mind-boggling! Consequently, your entire Christian race boils down to one thing: fulfilling the Will of God for your life. So the question then is; what is the will of God for my life? In other words, what am I here to do for Him?

Every person who had ever or will ever give his or life to the Lord Jesus Christ will be confronted with this eternal question: Lord what do you want me to do? Every person that the Lord God Almighty used in the Old and New Testaments asked this same question, including Apostle Paul in Acts 22: 10: "'What shall I do, Lord?' I asked. "'Get up,' the Lord said, 'and go into Damascus. There you will be told all that you have been assigned to do.'" Get this right here and now through the Holy Spirit: no matter how spiritually high and great you may be, you do not determine your ministry or the will of God for your life, but the Holy Spirit shows and directs you to God's Will for your life as He did in Acts 13: 2-3: "One day as these men were worshiping the Lord and fasting, the Holy Spirit said, "Dedicate Barnabas and Saul for the special work to which I have called them."

So after more fasting and prayer, the men laid their hands on them and sent them on their way." As we read in Ephesians 2: 10: "For we are God's handiwork, created in Christ Jesus to do good works, which God prepared in advance for us to do." Do you read the expression: "…which God prepared in advance for us to do," which means, God had already determined His will for you ever before you were born, so it is not in your power to determine and choose your purpose and His will when you become a child of the Living God. Now the questions are: What is God's Will for my life? How do I know God's Will for my life? What is the Holy Spirit asking me to do for the Lord? Before you can answer these life-defining questions, there is one important question you must answer first and that is: How can I know the Will of God for my life?

WHY MOST CHRISTIANS DO NOT KNOW GOD'S WILL FOR THEIR LIVES? I am appalled at the ignorance of many children of God on the modus operandi of the Holy Spirit. Many Christians are saved-not safe- but aren't born-again. Many Christians do not even know there is a difference between being saved as a child of the Living God and being indwelled with the Holy Spirit to become a born-again Christian. Someone called me and I asked him: Are you a born-again Christian? He answered; Yes. Then I asked him again, when did you become a born-again Christian? He began to tell me stories; I was born in so and so church, I bear Christian name and I have been going to church since I was a teen with my parents, blah, blah, blah. Yet, when Iasked him; what is your birthdate, he was able to tell me the day, month and year he was born into the world by his parents rather effortlessly, because he was given his birth certificate by his parents when he began to grow up. Virtually every one knows their birth dates but many find it difficult to tell you the date and month of their being born again. It shouldn't be so.

I know the day, month, hour and year and the place I became a born-again Christian. It shouldn't be complicated. To be a born-again Christian is not to be a club member. Our Lord Jesus Christ Himself said plainly and you can't spin His Words in John 3: 3: "Jesus replied: "Very truly I tell you, no one can see the kingdom of God unless they are born again."Other translations say: Verily, verily" meaning "Double and Triple Truth," thus leaving us with no wiggle room to spin those words. So when we say, you must be born-again, we are not asking you to join a club. You can't enter heaven unless you are born again.

I didn't say so;our Lord Jesus Christ just did in that John 3: 3. Jesus Christ didn't say you must attend a church, bear a Christian name, you must have been going to church since your teens, blah, blah and blah before you can see or enter the kingdom of heaven, rather He said: You must be born-again." Consequently, for you to be able to know the purpose of the Almighty God for your life, and His will for you on this earth, you must be born-again first. When I was at the University of Lagos in Nigeria in the 1980s as an undergraduate student, there was a friend of ours who lived on the campus. He was very prominent, had a car and was very visible. We all thought he was a student until one day he told us he didn't attend the university but lived with his uncle who was a professor at the university.

Many Christians are like that our friend at the University of Lagos in those days. These Christians attend church services, bear Christian names, have been going to church with their parents since they were born and Christianity is their religion but they have no clue what it means to hear from the Holy Spirit. If you can't hear from the Holy Spirit, how can you know the will of God for your life, because the Holy Spirit is God Himself in the Triune Head? Just as the Holy Spirit spoke in Acts 13: 2-3 above and said: ""Dedicate Barnabas and Saul for the special work to which I have called them," He wants you to be dedicated either by other Christian brethren or directly by Himself as He did to Paul in Acts 22: 10 above but how can He do it when you can't hear from Him? This is why it is essential to first become a born-again Christian.

Someone called me from Africa and said I should buy him a property in the United States and I asked if he has been given a visa to come here. "I will buy the house first and then go and apply for American Visa." So I asked him again: "Suppose you aren't given the visa at our embassy in your country, what will you do." I advised him to first obtain a US visa then we can talk about owning a property here. The former is a gamble, the latter is certain. Many Christians call me asking me to pray for them for sundry needs and when I ask, if they are born-again Christians, they feel offended. Some want me to tell them about their future when I haven't spoken to them in my life as if I am an herbalist.

Some want me to talk to God on their behalf as if I have direct telephone hotline to heaven but God doesn't want to hear their own voice yet the Bible says; He is my Father and your Father as well and He shows no favoritism (Romans 2: 11). So the first problem any Christian will encounter in not knowing the will or purpose of God for his/her life is that, you aren't a born-again Christian. Wait a minute; I have given my life to the Lord Jesus Christ and have dedicated my life to Him and yet you say I am not a born-again Christian? Is it possible to be a Christian and not be a born-again Christian? Absolutely! You can be a Christian and not be a born-again Christian. There is a difference between being saved and being a born-again Christian.

WHAT IS SALVATION? There is only one criterion stated in the Word of Life to become a saved soul. When we say a saved soul, we are talking about being transported from the kingdom of darkness to the marvelous light of our Lord Jesus Christ and that step is taken when you believe in your heart that Jesus Christ came to this world and died for your sin and you confess with your mouth that He was raised from the dead on the third day. Here is how Romans 10: 9-10 put it: "If you declare with your mouth, "Jesus is Lord," and believe in your heart that God raised him from the dead, you will be saved. For it is with your heart that you believe and are justified, and it is with your mouth that you profess your faith and are saved." Your heart and mouth must affirm these two beliefs.

The Almighty God sees your heart when you believed that our Lord Jesus Christ is Lord and Savior but Satan doesn't know and cannot see what is in your heart but he and his demons can hear what you say. Thus, when you confess with your mouth that the Almighty God raised our Lord Jesus Christ from the dead after three days following His Crucifixion, Satan and his demons back off and know you do not belong to them anymore. Yu are saved at this level. But you are not a born-again Christian yet. It's like being given admission letter to study a particular course in the university, say Law, Medicine etc. You are just simply a law student, a medical student or whatever, but you aren't a lawyer or a medical doctor yet. It's like that my African friend above who is given a visa to come to the United States, but he isn't here yet. Or again, it's like being given a letter of employment to work for a company, but you aren't a worker yet until you resume.

Again, it's like getting married at a marriage ceremony and wedding rings were exchanged between the bride and the bridegroom but you and your partner still must live together as husband and wife first to see if the marriage will work out. That you came out openly in a church crusade, during a church revival, or made the altar call and gave your life to the Lord Jesus Christ by reciting Romans 10: 9-10 above doesn't make you a born-again Christian yet. Here is how our Lord Jesus Christ put it in John 3: 8: "The wind blows wherever it pleases. You hear its sound, but you cannot tell where it comes from or where it is going. So it is with everyone born of the Spirit."

What does that mean? The Holy Spirit that indwells in you talks to you and does things in your life beyond time and space, unencumbered by the five senses of taste, touch, vision, smell and hearing. If you are merely saved and are content at that stage in your Christian life, you will not be fulfilled and will not be able to know the purpose and will of the Lord Jesus Christ for your life. Regrettably, this is where most Christians operate and it is at this level that spiritual warfare commences. You see, when you gave your life to Jesus Christ and are thus saved, Satan and his demons know you are on the way to heaven, but they want to ensure you do not go further from that level. They know that a saved Christian is no threat to their kingdom of darkness, because without the Holy Spirit you can do nothing and anything you do in the flesh is no threat to the denizens of darkness. So they will deplore their spiritual arsenals to frustrate and make you miserable. You begin to rise and fall and those spiritual somersaults are referred to as "backsliding" among certain Christians. That is not "backsliding." The meaning of backsliding is when you totally renounce the Lord Jesus Christ and take back what you said openly in Romans 10: 9-10 the day you got saved as a Christian. Your spiritual yo-yo after you got saved is the evidence or sign that you are saved in the first place. Here is how Peter described what you are going through at this stage of your Christian life in 1 Peter 1: 3-9: "Praise be to the God and Father of our Lord Jesus Christ! In his great mercy he has given us new birth into a living hope through the resurrection of Jesus Christ from the dead, and into an inheritance that can never perish, spoil or fade. This inheritance is kept in heaven for you, who through faith are shielded by God's power until the coming of the salvation that is ready to be revealed in the last time. In all this you greatly rejoice, though now for a little while you may have had to suffer grief in all kinds of trials. These have come so that the proven genuineness of your faith—of greater worth than gold, which perishes even though refined by fire—may result in praise, glory and honor when Jesus Christ is revealed. Though you have not seen him, you love him; and even though you do not see him now, you believe in him and are filled with an inexpressible and glorious joy, for you are receiving the end result of your faith, the salvation of your souls." The Holy Spirit is God Himself and He wants to reside in your spirit in order to talk to you and instruct you on what to do including His will and purpose for your life. Our Lord Jesus Christ explained the mission of the Holy Spirit in John 16: 12-15 this way: "I have much more to say to you, more than you can now bear. But when he, the Spirit of truth, comes, he will guide you into all the truth. He will not speak on his own; he will speak only what he hears, and he will tell you what is yet to come. He will glorify me because it is from me that he will receive what he will make known to you. All that belongs to the Father is mine. That is why I said the Spirit will receive from me what he will make known to you." The Holy Spirit is also known as the Spirit of Truth. He cannot guide you unto the truth, that is, teach you how to understand the Holy Bible because the Holy Bible is the Word of God and the Word of God is Truth, unless your former way of life before you got saved is changed. The Holy Spirit cannot make known to you what is of God and what belongs to the Father until there is a surgical spiritual operation done in your life. To accomplish that, your election and faith must be made sure by developing the following characteristics in you as spelt out by Peter in 2 Peter 1: 3-11: "His divine power has given us everything we need for a godly life through our knowledge of him who called us by his own glory and goodness. Through these he has given us his very great and precious promises, so that through them you may participate in the divine nature having escaped the corruption in the world caused by evil desires. For this very reason, make every effort to add to your faith goodness; and to goodness, knowledge; and to knowledge, self-control; and to self-control, perseverance; and to perseverance, godliness; and to godliness, mutual affection; and to mutual affection, love. For if you possess these qualities in increasing measure, they will keep you from being ineffective and unproductive in your knowledge of our Lord Jesus Christ. But whoever does not have them is nearsighted and blind, forgetting that they have been cleansed from their past sins.

Therefore, my brothers and sisters, make every effort to confirm your calling and election. For if you do these things, you will never stumble,and you will receive a rich welcome into the eternal kingdom of our Lord and Savior Jesus Christ." But you can't develop these listed seven Godly virtues on your own, for if you can, then you don't need to give your life to Him in the first place. This is why you will need to be born-again as He disclosed to Nicodemus in John 3: 1-10 and also commanded in John 1: 12-13 "But as many as received Him, to them He gave the right to become children of God, even to those who believe in His name,children born not of natural descent, nor of human decision or a husband's will, but born of God." So how then do you become a born-again Christian after you are saved?

HOW DO YOU BECOME A BORN-AGAIN CHRISTIAN? The Lord God Almighty wants you to take the first step when you change your mind on the type of life you're living which you know is not pleasing to Him. When you made that first move by confessing your sins and invited Him into your life by taking the first step of salvation in Romans 10: 9-10, the next step to being born-again is for Him to accomplish but you duty is to display and demonstrate the knowledge of that next step. If you are ignorant of that next step, you will perpetually be broken and prostate in your Christian life. That was why He said in Hosea 4: 6: "My people are destroyed from lack of knowledge." There are three fundamental and elementary things the Holy Spirit does in your life before you transit from being saved to being born-again namely: "He will convict the world of sin, righteousness and judgment" (John 16: 8).

What does that mean? You can't stop sinning and living your old way of life characterized by the followings: jealousy, fornication, stealing, lies, adultery, envy, anger, hatred, bitterness, unforgiving attitude etc. until you see how the Lord God Almighty sees those sins. No one can stop sinning until he/she sees and knows the verdict of the Lord God Almighty on sins. That is the meaning of being convicted of sin. It's like being arraigned before a judge and you are asked: Are you guilty? You must agree that you're guilty of the offence(s) you're being tried in the court before you ask for leniency or plead that justice should be tempered with mercy. The same thing with the Holy Spirit; until you agree with the Holy Spirit that you are a bad child and needs God's Grace and Forgiveness, the Lord God Almighty will never talk to you and direct your life. How do you do this? Total resignation and brokenness, period!

Next to that is your appeal to Him-the Holy Spirit-to take total control of your life and to teach you how to live righteously. In this wise, your heart must reject all that the Lord God Almighty rejects and He must see in your heart that you really want to stop sinning and live a life pleasing to Him. That is the meaning of being convicted of righteousness. Finally, you must agree with the Holy Spirit that, were you to be judged by Him by your previous life before you are saved; you are a candidate of hell, no controversy! That is the meaning of being convicted of judgment.

These three issues must be experienced by you through the Holy Spirit before you can call yourself a born-again Christian. But at this primary stage, you are not yet a born-again Christian but as our Lord Jesus Christ told that wise Jew in Mark 12: 34: "When Jesus saw that he had answered wisely, he said to him, "You are not far from the kingdom of God." The same thing at this stage, you are not far from the kingdom of heaven. There are three more things that you have to pass through in the surgical spiritual operation that will take you from being saved to being born-again. Similarly, the remaining three secondary stages of the spiritual operation have to be done by the Holy Spirit Himself.

These are stated in Ezekiel 36: 25-28: "I will sprinkle clean water on you, and you will be clean; I will cleanse you from all your impurities and from all your idols. I will give you a new heart and put a new spirit in you; I will remove from you your heart of stone and give you a heart of flesh. And I will put my Spirit in you and move you to follow my decrees and be careful to keep my laws. Then you will live in the land I gave your ancestors; you will be my people, and I will be your God." That clean water represented water baptism. That new heart represents a new way of thinking as opposed to your heart of stone inherited from our earthly parents.

It is this new heart you need and must get from the Holy Spirit that will make you to turn the other cheek when you are slapped. It is the new heart of flesh that can make you to forgive someone who offended you and manifests all the fruits of the Holy Spirit. Finally, the Holy Spirit now takes residence in your spirit and it is when this last stage of being indwelled with the Holy Spirit that you can now exult as it is written in 2 Corinthians 5: 17: " Therefore, if anyone is in Christ, the new creation has come: The old has gone, the new is here!" Praise the Lord! You are now a new creation and you can now call yourself a born-again Christian. This is life and this is new life and this is good news and this is Christianity. Hallelujah!

NOW HOW CAN I KNOW THE WILL OF GOD FOR MY LIFE? Now that you have the Holy Spirit, because He lives in you now at this last stage, He talks to you. Remember our example above about being given a letter of admission to study law, medicine or any discipline in a university? Initially, you had no clue what you would become when you received that admission letter, but after being instructed two or more years, you begin to think about your focus. Do you want to major in Property Law or Commercial Law, or Intellectual Law?

Do you want to major in Public Medicine, Pediatric, Oncology or what? Satan stole all these ideas from the Holy Bible and turns them into secular education to distract the human race from fulfilling their God-given talents. The will of God for your life is also your talents which He bestowed on you from heaven and He expects you to use the talents here for His Glory. Because "Every good and perfect gift is from above, coming down from the Father of the heavenly lights, who does not change like shifting shadows, "thus, your talents or God's will for your life are irrevocable and you will still use them in heaven when you get there.

There are Three Wills of God namely: the General Will of God, the Revealed Will of God and the Specific or also known as the Inspired Will of God. Here we are concerned about the Specific or Inspired Will of God for you as a born-again Christian. All the three Wills of God are contained in the Holy Bible, but your duty is to discover them through the Holy Spirit. The Holy Spirit has seven ways through which you can know and discover the Specific or Inspired Will of God for your life namely: Through His revelation, through His Word-the Holy Bible-, through Dreams, Through Inspiration, Through Vision and Trances, Through Other Believers, and Through Your Life. We shall talk about each of these seven ways through which the Holy Spirit communicates His will to His children next week and steps you can take to discover your purpose in this life as a born-again Christian.

Reader's Reactions & Letters
Good evening Dr. Fayemiwo, I hope that good people surrounding President Buhari will relate your powerful message of last week to our president. (See the link here: http://nigeriaworld.com/feature/publication/fayemiwo/070615.html ). I strongly believe that he has good intentions for Nigerian economy, security, education, and power sector, but without him working in God's plan and agenda for the nation, it is humanly impossible for him to singlehandedly bring about the desired results or change that we voted for two months ago. PMB negotiation with Boko Haram will be perceivedas sign of weakness, leadership failure, and indecisive by most Nigerians and international community of nations. Sir, I have two questions for you. One: would the collective prayers of the righteous and good Nigerian people avert the emergence of the deadly terror group that God revealed to you that is coming to Nigeria? Secondly, what becomes of theUnited States after the legalization of the same sex marriage nationwide with the total support of President Obama and his political team in the White House? I want to thank you sir for your spiritual discipline, prayers, and focus to be able to hear from the throne of God Almighty. May God's Holy Spirit never depart from you forever. Amen. My prayer for PMB is that God should open his ears to listen to instructions from His true servants and not money chasers. Your brother in Christ---Mr. KehindeAkolade, Lagos Nigeria.

Thank you Mr. Akolade, my duty is to communicate what the Holy Spirit instructed me to communicate to leaders across the world. There are some that are made public and there are some that are communicated to the leaders concerned in private as directed by the Holy Spirit. I did that through the four years former President Goodluck Jonathan was in power. By the way, I also communicate with other world leaders, including the president of my adopted nation, President Obama of the United States. It is not my duty to ensure whether a leader reads my letters or not-by the way, I have received replies to some of my private missives to some leaders-but those aides and advisers that surround such leaders. Now as to your two questions: yes, it is possible and we are going to stop the menace of Boko Haram in Nigeria or any deadly terrorist organization Satan and his demons are planning to unleash on Nigeria through intense spiritual warfare. Two, the genuine children of God in the United States are not sleeping or slumbering over the legalization of same-sex marriage in the land. As I have pointed out last week in this column, we haven't heard the last of the issue in the United States. Thanks for your letter.

------------------------------------------------------.

I read your write up on the state of Nigeria last week and your advice to President Buhari and issues of doing exactly what the bible say. God will continue to use you to and for His glory in Jesus name. God bless you and more wisdom---Pastor TaiwoAdentan, Nigeria via email.

Thank you Pastor Adentan for your email and remain blessed in Jesus Mighty Name, Amen.

------------------------------------------------------.

NEXT WEEK:We Shall Examine Each Of The Seven Ways The Holy Spirit Reveal His Will To Born Again Christians And We Shall Reveal The Spiritual Strategy Nigerian Christians Can Explore To Defeat Boko Haram This Year.


*Dr Moshood Ademola Fayemiwo is CEO, Alternative Lifestyle Communication, DBA. He lives in Chicago, Illinois in the United States. His new book titled: "How The Lord Jesus Christ Recycled My Life While I Was Wasting Away And Gave Me Hope For Eternity?" will be available from his Florida-based publishers in the fall of 2015. Visit his website at www.allternativecommunication.net Email him at [email protected]
Disclaimer:

"The views/contents expressed in this article are of (the) AUTHORS (or Contributors or Columnists) and do not necessarily reflect those of NigerianVoice. NigerianVoice will not be responsible or liable for any inaccurate or incorrect statements contained in this article."
Articles by The Christian Walk