Request For A Ministerial Slot-The Federal Ministry Of Agriculture And Rural Development-For A Diasporan Nigeria In The Federal Executive Council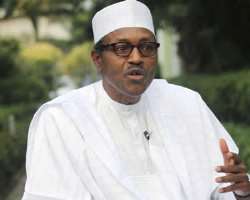 Friday October 09, 2015
President Muhammadu Buhari, GCON, President & Commander-in-Chief, Armed Forces Federal Republic of Nigeria Presidential Villa Aso Rock, Abuja-FCT Nigeria
Dear Mr. President,
Congratulations Mr. President on your well-deserved victory at the just concluded presidential elections in Nigeria. Your victory did not come to us as surprise as the True Lord God Almighty showed us your victory almost six months before the presidential election. We wrote an open letter to you as far back as 2014 on your election victory (please see below the link to the open letter titled: " Special Christian Walk Prophecy And Prediction : Open Letter To Gen. Muhammadu Buhari, APC Presidential Candidate, On Why You Will Win The 2015 Election" http://nigeriaworld.com/feature/publication/fayemiwo/122914.html (published on December 25, 2014.
As a reminder, we also wrote an open letter to the former president of Nigeria, Dr. Goodluck Ebele Jonathan-whom we told would lose the election to you contrary to what his chorus singers and liars were feeding him on the outcome of the 2015 presidential election (see the link to the open letter to Dr. Jonathan titled: " Special Christian Walk Revelation! Why President Goodluck Ebele Azikiwe Jonathan Will Lose the 2015 Presidential Election (An Open Letter http://nigeriaworld.com/feature/publication/fayemiwo/121814.html published on Wednesday, December 17, 2014).
It is interesting to note that there were other important and landmark spiritual revelations that the Sovereign Lord God Almighty has used us to convey to you and other personalities in our nation. He (the Almighty God) is still using us as one of those people that are " turning the battle away at the battle gate " (Isaiah 28:6) for a united, prosperous and peaceful Nigeria.
Mr. President Sir, our support for you as the then presidential candidate of the All Progressives Congress-APC-and your political success were directives from the Almighty God. We shall continue to support you and your administration till 2019 when we shall seek the face of the One Who spoke to us about you and take directive from Him accordingly when the tines comes. In the meantime, I want to bring to your memory the reasons for your victory at the polls as contained in my open letter to you as the APC Candidate referenced above (See our column article of Tuesday March 17, 2015 http://nigeriaworld.com/feature/publication/fayemiwo/032315.html ). The reason for this open letter to you today is to bring to your notice the desirability of including a member of the Nigerian-American community in the Federal Executive Council-FEC- of the Federal Republic of Nigeria under your adroit leadership. I saw the names of 21 prominent, hardworking and progressive Nigerians that you sent to the National Assembly for ministerial positions last week and was completely taken aback that there was no name of a Nigerian-American and a Diaspora Nigerian in the ministerial designees. Mr. President, I crave your indulgence to graciously include the name of one Nigerian-American and a Diaspora Nigerian in the second list of your ministerial designees which you will soon send to the National Assembly. All over the world, political parties are established and founded to aggregate and articulate the interests of their members and form governments to serve the citizenry. Your journey to the Presidency was tortuous and hard; more so, when you were battling a political party-the PDP-which had entrenched itself in governance for sixteen unbreakable years. It is not surprising therefore, that those who will assist you in shaping policies and run the nation are loyal party members and highly qualified individuals to break Nigeria's vicious cycle of mediocrity, non-performance and prebendal politicking!
Mr. President, you gave the impression in stump speeches that you would jazz up the allure for public office and make it great again in Nigeria. You also promised during the electioneering campaign that you would rid our nation of its traditional kabuki and appoint competent people into your government with one overriding objective: performance. As recently as August 24, 2015 at the 2015 Diaspora Day held at the Old Banquet Hall of the Presidential Villa, Abuja, with the theme: "Diaspora and Nigeria's Change Agenda," you reiterated your commitment to do things differently and said inter alia "Permit me to take this opportunity to interrogate the place and role of Nigerians abroad in the Change Agenda of the Buhari administration. This is because we have embarked on the building of a bold new Nigeria and we need all hands on deck. The time has come for talents from home and abroad to mix it up in patriotic zeal to fashion the Nigeria of our dreams." Nigerians of all hues at home and abroad believed you and overwhelmingly voted for you.
We supported you as members of the NIDOB in the United States and around the world and campaigned actively to ensure your success. We spent our hard earned resources, and mobilized our kindred and folks back at home to ensure the vice-like grip the PDP had on our nation was broken and a new lease of life was opened to our country men and women. Mr. President, as we were part of your heroic struggle to win the presidency, we also think it appropriate that we should also be stake-holders in your administration for greater and enduring success. Consequently, I am asking that you seriously consider a prominent and well-qualified Nigerian-American and a Diaspora Nigerian as your minister of Agriculture and Rural Development in the person of Prof. Sule Ochai of Jackson State University Mississippi, United States of America.
PROF. SULE OCHAI, A ROUND PEG IN A ROUND HOLE AS FEDERAL MINISTER OF AGRICULTURE AND RURAL DEVELOPMENT (2015---?)
Mr. President, the new challenges that your administration will confront in the next four years is the need to diversify the nation's economy. This is urgent against the backdrop of plummeting oil price, which has sustained the Nigerian economy for nearly half a century. As analysts and economists have all surmised, the alternative to crude oil to sustaining Nigeria's economy is agriculture. In spite of the failings of the Jonathan Administration in the last five years in all spheres, the administration has won accolades in the area of agricultural development. This needs to be sustained by your administration so that Nigeria's economy will be diversified, but more importantly, we as a people can be self-reliant in food production. The modest gains and success recorded in the agricultural sector during the Jonathan Administration could be attributed to Dr. Akinwumi Adesina's foresight.
As the Minister of Agriculture and Rural Development, Dr. Adesina surrounded himself with those who knew what they are doing: smart and knowledgeable professionals committed to agricultural revolution in our nation. It may interest you to note, Mr. President, that Prof. Sule Ochai, whom I am now recommending to you as your Honorable Minister of Agriculture and Rural Development is one of the few internationally hired Senior Technical Advisers on the team of Dr. Adesina that supported him as his National Policy Advisor on Food and Agricultural Policy.
Prof. Ochai, under the overall vision of Dr. Adesina, coordinated and provided the leadership that led to the production of the New Nigeria Food and Agricultural Transformation Policy and Strategy by the Economic Policy Working Group (c0mposed of 14 internationally reputed Nigerian Professors of Agricultural Economics and Economists) put in place by the Federal Ministry of Agriculture and Rural Development during the tenure of Dr. Adesina. Dr. Ochai has been a classroom teacher both in Nigeria and United States of America for nearly twenty years and under him Nigeria's agricultural sector will continue to build on the strong foundation that Dr. Adesina has carefully laid down for a complete turnaround of the sector for the overall good of our people and economy.
The primary duty of any responsive and responsible government in any functioning democracy is the ability to feed its people. It is my considered opinion that Prof. Ochai, as your Minister of Agriculture and Rural Development with his vast knowledge in the agriculture sectors of Nigeria and USA is technically and professionally prepared to lead continued implementation of the well cherished Nigeria Agricultural Transformation Agenda that will guarantee production of nutritious foods by your government to feed our people.
It may interest you to know Mr. President that Prof. Ochai is not a member of our organization, NIDOB2015-USA which is your political support organization here in the Diaspora. He is from Kogi State and he's apolitical, although he was alleged to be a sympathizer of the Jonathan Administration by the virtue of the fact he served in that administration. But that shouldn't be a disqualification, because what your administration, indeed, what our nation needs right now are nationalistically-committed and patriotically-motivated individuals who can join hands with your progressive train to put our nation on the right course of sustainable and inclusive economic growth and development.
I have only met Prof. Ochai once and he is an Igala man while I am Yoruba, but his commitment to turn around Nigeria's agricultural sector is unassailable. He speaks Hausa, Yoruba and a little of Igbo as a completely-detribalized and "full-blooded" Nigerian. He has the relevant professional qualification; two PhD degrees from some of the most reputable universities in the world. His multidisciplinary academic and professional training in Agricultural, Health, Regional and Consumer Economics, Rural Sociology, Health Policy and Demography will be a great asset in the overall implementation of your government's economic development blueprint! He is also a product of two worlds: the private and public sectors as his resume/CV shows. But more importantly than satisfying political interest, we call for the appointment of Prof. Sule Ochai for the critical position of the Minister of Agriculture and Rural Development, because of what the Holy Spirit is showing us in the next eight years (2015-2023) of your administration, if you elect to run for re-election in 2019. Without prejudice to whoever you might have designated already for the Ministry of Agriculture and Rural Development, a serious famine is coming on the Federal Republic of Nigeria very soon: famine in all areas of public and private lives: public service, confidence in government, probity, accountability, honesty, and many more, but the most alarming is physical famine of food and foodstuff.
Beginning from next year, the agriculture sector is going to take a serious hit just as the petroleum sector and it will be extremely difficult for Nigerians to feed themselves. We are not making this up, Mr. President, because the True Lord God Almighty has shown you this future event in your dream recently, but you haven't been able to understand the meaning of the dream. This future event has also been shown to your vice-president, Prof. Yemi Osinbajo and he too is grappling with the meaning of the vision. The greatest threat that Nigeria will face under your administration in the next four to eight years will not be national insecurity from Boko Haram and its misanthropic elements or even corruption, but inadequate food supply to feed our people! This food shortage that is coming in our nation will be unequaled in the history of the Federal Republic of Nigeria. It has never happened before in our nation's history.
As revealed to us, things will be so bad that, if care is not taken, there will be widespread riots, civic disobedience, breakdown of law and order, insurrection, public demonstrations, disorderliness and even social anarchy not from social anarchists and fringe elements but ordinary Nigerians who are hungry and famished. The social uncertainty and chaos may bring down your government and the very fabric of the Nigerian society. But if your administration listens to wise counsel now and prepare for this foreboding events, lives will be saved and the Nigerian nation preserved.
As Joseph told Pharaoh in Genesis 41: 28-40 "It is just as I said to Pharaoh: God has shown Pharaoh what he is about to do. Seven years of great abundance are coming throughout the land of Egypt, but seven years of famine will follow them. Then all the abundance in Egypt will be forgotten, and the famine will ravage the land. The abundance in the land will not be remembered, because the famine that follows it will be so severe. The reason the dream was given to Pharaoh in two forms is that the matter has been firmly decided by God, and God will do it soon. "And now let Pharaoh look for a discerning and wise man and put him in charge of the land of Egypt.
Let Pharaoh appoint commissioners over the land to take a fifth of the harvest of Egypt during the seven years of abundance. They should collect all the food of these good years that are coming and store up the grain under the authority of Pharaoh, to be kept in the cities for food. This food should be held in reserve for the country, to be used during the seven years of famine that will come upon Egypt, so that the country may not be ruined by the famine." The plan seemed good to Pharaoh and to all his officials. So Pharaoh asked them, "Can we find anyone like this man, one in whom is the spirit of God[ a ]?" Then Pharaoh said to Joseph, "Since God has made all this known to you, there is no one so discerning and wise as you. You shall be in charge of my palace, and all my people are to submit to your orders. Only with respect to the throne will I be greater than you." Similarly, a serious food shortage that will lead to deaths of animals and human beings, threaten Nigeria's ecosystem and the very foundation of our society is about to occur. The Nigerian Government under your administration can take concrete and practical steps to prepare for the famine hovering over our fatherland and that is why we are recommending someone who will be used by the Lord God Almighty to save precious lives. Mr. President, I thank you immensely for your love for our nation, your adroit and able leadership so far in the service of our fatherland. We shall not cease to continue to pray for your success, long life, safety, and prosperity as our beloved President and the People's Leader. Also our prayers for Nigeria as a nation and the Nigerian people will not cease.
Patriotically Yours in the Service of our Fatherland
Moshood Ademola Fayemiwo, PhD, MA, MS, MA. Founder, Chief Convener & President Nigerians in Diaspora for Buhari-NIDOB Chicago, IL, USA. www.nidob2015.com
Cc:
His Excellency, Vice-President, Prof. Yemi Osinbajo
Engr. Babachir David Lawal, Secretary to the Federal Government of Nigeria
Alhaji Abba Kyari, Chief of Staff to the President
Dr Bukola Abubakar Saraki, Senate President
Rt. Hon. Yakubu Dogara, Speaker, House of Representatives
Gen. Mohammed Babagana Monguno (Rtd), National Security Adviser, NSA
IGP Solomon Ehigiator Arase, Inspector-General, Nigeria Police Force
Disclaimer:

"The views expressed on this site are those of the contributors or columnists, and do not necessarily reflect TheNigerianVoice's position. TheNigerianVoice will not be responsible or liable for any inaccurate or incorrect statements in the contributions or columns here."
Articles by The Christian Walk