Guy Ohenhen: A Testimonial Match For A Grassroots Football Guru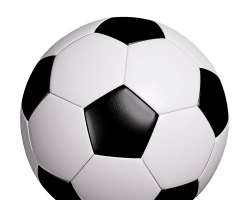 "When you're good at something, you'will tells everyone. When you're great at something, they'll tell you'-Walter Payton
When I saw this post on the social media few weeks ago, celebrating a great Ajegunle grassroots football founder, Chief Guy Uade Ohenhen, popularly known as Baba na Baba', officially heralding his retirement from creating football stars to join his ancestral home and I was very elated that he has created a legacy in Ajegunle football community and beyond over the years and he deserves this testimonial encomium without compromise.
Exactly 9 years ago when I received a call on my cell phone while freelancing with major Nigerian newspapers from Chief Guy Ohenhen,told me ,Godday ,I loved your writing ups,keep fighting for Nigeria through your pen. Please Odidi come and see me at Navy Barracks, at that moment I was afraid, I summed courage and invited a friend along with me to see him, behold, I saw a great father with humility.Odidi why can't you organize awards for football achievers in Ajegunle? At that moment, he spurred me to be writing about the good of Ajegunle people and beyond.
Today, I can boldly tell anyone that cares to read this encomium on a man that eats, drinks, thinks and creates grassroots football in Apapa-Ajegunle that his fatherly advice that made me starts promoting Ajegunle achievers and beyond.
In 2012, Chief Ohenhen graced my second edition of Mindset Media Achievers Excellence Awards and 2013 he was among the special guests that honored my wedding and danced with me in a fatherly joyful manner that drew the overwhelming crowd to him.
The Edo-state born retired military officer has become a mentor to many in Ajegunle community and beyond. The Apapa-Ajegunle All Stars that has produced notable football stars and philanthropists was birthed by a man that saw great future in Ajegunle community.
Indeed, Chief Ohenhen deserves a testimonial match of this magnitude from Apapa-Ajegunle All Stars FC(Micura) and Saint Mary's All Stars FC (Freestan Sports).The like of High Chief Michael Orobosa Ubogu,CEO of Micura Services Limited, Prince Efemena Elutabe,a renowned chartered accountant cum philanthropist and others must be commended for celebrating a grassroots football guru with pride.
In one of the interviews granted by Mindset Media Limited to Chief Guy Ohenhen few years ago, said football is my hobby and we created football passion in Ajegunle and my joy to see young Ajegunle football players playing international leagues and nothing more. At that moment, I knew that Chief Ohenhen is among those that want Ajegunle community to grow in all ramifications.
Finally, October 9th, 2016, at the Navy Barracks, where a football guru would be honored in grand style. Daddy Ohenhen you have lived a worthy life to be remembered by all your fans, football lovers and Mindset Media Limited. May you age gracefully as you retire to your ancestral home in Edo State? Your football legacies live on to generation to generation and once again congratulations sir.
Godday Odidi
Publisher Gabrio Voice Magazine
08058124798
Lagos

Disclaimer:

"The views expressed on this site are those of the contributors or columnists, and do not necessarily reflect TheNigerianVoice's position. TheNigerianVoice will not be responsible or liable for any inaccurate or incorrect statements in the contributions or columns here."
Articles by Godday Odidi