Martha Charity Foundation: An Excellent Commendation to Ambassador Immanuel Emoefe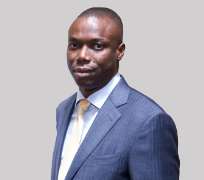 "Every good act is charity. A man's true wealth hereafter is the good that he does in this world to his followers."-Anonymous
May 2nd, 2016, has come and gone but the philanthropic gesture of Ambassador Immanuel Emoefe, Okpugo1 of Irri Kingdom, the founders of Portplus Limited and Martha Charity Foundation (MCF), still fresh in the minds of Deltans, that saw and witnessed the $2million four forty-foot containers of medical supplies and equipment, in collaboration with Medshare, an international donor agency in Atlanta Georgia USA to Delta State Emergency Management Agency.
Having donated over #10 million relief materials to Isoko flood victims in 2012, and 4 years later, Ambassador Immanuel Emoefe, decided to expand his philanthropic gesture to the state level. As an accomplished international entrepreneur whose entrepreneurial inputs are felt in every sector of the economy, his growing legacy cannot be taken for granted. Martha Charity Foundation's main thrust to provide qualitative health care, education and alleviate poverty in Delta State and beyond.
Although, Ambassador Emoefe intended to give out this philanthropic health care services to the Delta State governor, Dr.Ifeanyi Okowa in a noiseless way but the huge amount of money involved made the latter to showcase the good works of a man, whom he described as "real philanthropist that has the heart of giving to the government without receiving directly or indirectly. According to Dr.Ifeanyi Okowa, people want to get from the government but Ambassador Emoefe has showed perfect love for Deltans.
The Ikpide-Irri born grassroots philanthropist cum entrepreneur, Ambassador Emoefe has one way or the other affected the lives of many Nigerians in the country. The recent meritorious award being bestowed on Ambassador Emoefe by African leadership magazine which was officially presented by Martin Luther King's (111) could serve as a testimonial greatness of a riverside businessman, who never allowed his poor background to discourage his career pursuit in life.
His faithfulness, commitment and meekness have also helped Ambassador Emoefe to excel among his professional peers on earth. To him, any wealth without God is useless.So; everyone that is blessed should do the needful to help the poor in life.
Martha Charity Foundation is one of the leading non-governmental organizations in Nigeria and Delta State advocating for betterment of Nigerians through creative programmes for the poor. This foundation has offered thousands of youth scholarships from primary level to university level in the Niger Delta region over the years. The total rehabilitation of Isoko central library and the sickle cell centre at the Oleh Central Hospital are under the Martha Charity Foundation, where Barr.Orezi Esievo, the Isoko South Constituency 1 member serves as the administrator of these laudable projects for Isoko people.
For the 12months of Dr.Ifeanyi Okowa in government, nobody has ever donated such huge medical equipment to Deltans estimated as #170,000,000 million.
Saving lives and alleviating poverty is one of the main calling of Ambassador Immanuel Emoefe and nothing more. German Proverbs says "Charity sees at home not cause". He has exhibited his charitable love for Deltans and Isoko people over the years. His philanthropic footprints are felt in his community (Ikpide-Irri) and beyond.
According to him, I am above 52 years; I cannot indulge on dubious practices than serving God to the end. We must live a good legacy behind. He remains an Isoko international philanthropist with enviable records in the business community.
Godday Odidi
Social Media Analyst
08058124798
Lagos
Disclaimer:

"The views/contents expressed in this article are the sole responsibility of

Godday Odidi

and do not necessarily reflect those of The Nigerian Voice. The Nigerian Voice will not be responsible or liable for any inaccurate or incorrect statements contained in this article."
Articles by Godday Odidi