Should Nkiru, Asugha's appointments be called a phone or portfolio swap?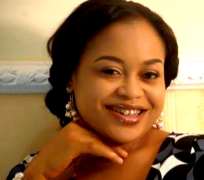 The word swap has not yet erased from the minds of art lovers, considering the wave making and stellar movie produced by the king of Box office, Kunle Afolanya. In this very point it is portfolio swap, a one staged and produced by Governor Anayo Rochas Okorocha, the man I earlier described in one of my features as a political superstar.
Of course I distinguished him as a superstar. I could recollect that I analytically stated how he won the election, and out of ecstasy the people went beyond packaging and producing his campaign activities in a CD; the same package that could be offered to a movie or music star. Absolutely, Okorocha amongst his contenders sold more like a multiplatinum mega star.
Let me further straight the point of this feature, which is the recent swap of appointments between the Nollywood star, Nkiru Syvalnus and that of Lisa Asugha. The duo held the positions of Special Assistants on Public Affairs and Lagos Liaison. Again, those who have been monitoring stories would agree with me that there were pressures over the Nollywood act appointment, on if it could be an advantage or disadvantage to progress of the state? Suddenly, the news came that she is playing a big role in that of her pet project known as Face of Hope in Lagos. But another big question came on what advantage is it to those unharnessed talents in the state?
Now, a phone swap, sorry portfolio swap have been done. She is now the Special Assistant to the Imo State government on Public Affairs; such a position that requires the person to be on ground and in contact with the people. A position you are expected to always be on top of the news, knowing what the people want from the government and to also know how far the government have gone in impacting the lives of the people. In fact, it is all about representing the government and dealing with the people. And I think that's why Asugha was able to debunk the rumour making round on the fire outbreak at Ekeonunwa market; a rumour that would have ended up soiling the image of the government.
For Asugha, I'm not thrilled by her then assignment as the Special Assistant to the Imo State governor on Public Affairs. Before her portfolio, she was the Public Relation Officer of Rochas Foundation/Rochas Group and even owned her private successful event outfit. On these tough positions, she recorded unparalleled excellence which today if she is brought to public discourse I would not doubt her outstanding and unquantifiable effort.
Then being in charge of the Office of the Governor on Public Affairs and image maker of the state, Lisa Asugha became a mouth-piece of the government and also the people of the State. I strongly believed her of delivering when the pronouncement came of her appointment, and definitely she excelled and still excelling. I know Asugha as a tough gun who would make several ground-breaking moves in representing the State government.
Looking at her past record, her remarkably successful stint speaks volume of what the people of Imo State should expect. If I must explain further, it is possibly not because she is committed and driven by excellence, but because she believes the greatest asset one can have is human capital. She takes resilience, discipline, humility, pragmatism and of course penchant for excellence, as part of her leadership traits.
For Asugha, she is many things to many people. To the Imo women, she is a priceless jewel and pride to women folk. To the academics, she is a cerebral scholar and a phenomenon of human life and of a high pedestal. In the eyes of the Civil Society, she is a role model in Government while establishment politicians reckon with her either as a visionary lady or progressive politician.
This is probably because she has distinguished herself in all the offices she has held beginning from her days as public relations manager of Rochas Foundation/Rochas Group, Chief Executive Offiicer of Extravaganze weddings & events and even when she was the Chief Image Maker of Imo State. For me, she could be metaphorically likened to a nubile damsel in a brothel who refuses to compromise her chastity even at the detriment of her comfort.
Past time in Imo State, many public office holders saw her office as an avenue to salt away the common wealth of the State all in the name of branding, but Lisa believed she is entrusted in public office to uplift society and not self. She so far proved to be incurably incorruptible. Within her period in office, she upheld transparency, accountability and meritocracy as her watchword in all her official decisions!
As a lady saddled with ideas, Lisa initiated the people oriented projects to reposition the battered image of Imo, which also shared the same vision with Governor Okorocha's official slogan, "Imo Must Be Better". Though lofty and capital intensive, she personally rallied round for the funding of the campaign and today, even the project and slogan on "Imolites We Can" has become a house hold name in Imo State and beyond.
Many wonders why not town hall meetings, she waited for the government to balance with its visions and policies for the people, but when she strategized her arsenals towards the kick-off of much enlightenment exercises with several bodies like: artisans, professionals, political stakeholders who also bought into the initiative her portfolio got swapped. Assume permitted, her bureau would have put in place a structure that will enable the State Ministry of Information and Communications drive the campaign even after her exit until Imolites can take their citizenship to the bank. Oh, what a swap!
Under her position, she worked very hard to improve the quality of life of Imo people. For example, she was building a database of information for the various stakeholders and interest groups. One could wonder what the key pieces of information/data that people need on a day-to-day basis that needs to be computerized and can be put into a database. Examples that come to mind are: secondary school results, university results, driver's license information, immunization records, birth records, marriage certificates, and many others.
What else could one enumerate again? Will her Wednesday's radio programme on Orient FM continue? With that programme she was able to breach the communication gap between the government and the people. A Radio Programme that allowed people to call in to tell her what they think government is doing that is right, wrong or also complain on various issues affecting them. The programme had a wide spread audience and she got good progress report.
Public affair being a term used to describe the government relationship with stakeholders, Hon. Asugha was able to engage top stakeholders to explain the government policies; she provided statistical and factual information on how to lobby issues which could impact upon the government's ability to operate successfully. The work also combined government relations, media communications, issue management, corporate and social responsibility, information dissemination and strategic communications advice.
It further aimed to influence public policies, built and maintained a strong reputation towards finding a common ground amongst stakeholders, and also it built relationships with major companies in Imo State. They were notified in carrying out their various corporate social responsibilities like job creation, community development and local content. Also attached to it was the award to companies that made a difference, which also showcased such companies as the best.
However, one could rightly assess her of doing her homework well for the Imo State government. Saddled with such traits, Asugha remains a personality that would always say no to failure. She has got this disarming posture that where people failed she has always got result, as a developer I believe she will perform well.
Like my friend and my colleague in Compass newspaper, Steve Uzoechi would say, "Don't question God for Him not to get angry, He alone knows the reason to the swap; but know that it is a call or invitation for hard work. Let's take our time and assess them now." For whatever reason that could have amounted to swap of portfolio, only he the governor and God know. Even at that, Okorocha wants to be on top of his electioneering promises.
Yes, a man whose image is at stake having rode to power through the people's acclamations. Trust Imo people for that, every slit mistake counts for them. It is either you offend them and get erased from their favour book or you subsist by chances. With these reasons alone, why must I question some of Okorocha's actions when he wakes up from bed and introduce one law or the other? Perhaps, you might be appointed today and tomorrow you lose it as a result of gossip from political jobbers. Although governor Okorocha isn't a machine, meaning every human with emotion is a subject to death.
By: Ugochukwu Favour-Mayor
08037534509
Disclaimer:

"The views/contents expressed in this article are the sole responsibility of

Ugochukwu Favour-Mayor

and do not necessarily reflect those of The Nigerian Voice. The Nigerian Voice will not be responsible or liable for any inaccurate or incorrect statements contained in this article."
Articles by Ugochukwu Favour-Mayor