Kalu, Keeping Hope Alive In Buhari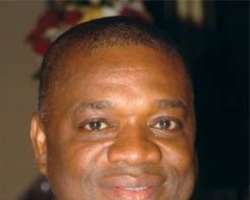 It is three months that a former Governor of Abia State, Dr. Orji Uzor Kalu told Nigerians in service of this year's Democracy Day, on May 29, to keep hope alive and have patience with the government of Major General Muhammadu Buhari.
I'm responding to the comment now because in Igbo, we believe that a man does not give his verdict over an issue, till he must have slept over it. I've slept over it!
For the avoidance of doubt, the statement of Kalu reads, "Nigerians must display endurance at this critical time as President Buhari cleans the Augean stable. It is quite easy and simplistic to destroy but takes a longer period, commitment, hard work and sacrifice to correct ingrained anomalies.
There can be no magic wand in sorting out the maze of unprecedented corruption, official banditry, nonchalant looting and holistic underdevelopment, which characterised the immediate-past government."
Before Kalu's comment of hope, I had seen Buhari being represented in a statement in "Pride and Prejudice" by Jane Austen, saying, "There is a stubbornness about me that never can bear to be frightened at the will of others. My courage always rises at every attempt to intimidate me."So, Buhari does not care!
I'd not seen any cogent reason to align with Buhari or have hope in his government, because he is dogmatic; and dogmatists do not make good democrats. But regarding the fact that Kalu who is renowned for being a social democrat has made the comment of hope, I think there is a reason to look at Kalu and his comment of hope again.
My position in this treatise is not to say whether the immediate-past government that Buhari succeeded was corrupt or not. What I want say is the underlining hope in the statement by Kalu, which points him out as a man of hope. This has made many Nigerians to have hope in Kalu.
On July 8, this year, Kalu who never had any government contract since democracy was attained in 1999, equally said that he was yet to believe that the anti-corruption war by Buhari was selective.
Also, hear Kalu, "I do not believe that the anti-corruption war by President Buhari is selective. Someone may look at it in the perspective that it is selective because it is the people in the previous government that are involved and this is because they are the ones who handled the money during that period.
"I support President Buhari in the fight against corruption, but as we are fighting corruption, we should also look at the industrial base of the country. No country can survive with only politics. The economy is very important to the nation."
While Kalu came to Buhari's rescue in these times that Nigerians are growing Iroko-size of impatience against the government of Buhari, I want to keep hope alive in the sense that Kalu is one gold that glitters and that is good, unlike what it used to be, "All that is gold does not glitter."
Why I'm interested in what Kalu told Nigerians was that he had advised Buhari not to be like Chief Olusegun Obasanjo used the Economic and Financial Crimes Commission (EFCC) to settle scores with his political opponents. So, Kalu had.
A comment by Kalu in this regard, reads: "He (Buhari) should not fight corruption the way former President Olusegun Obasanjo did, when you have seen me spend security vote and you are after me on that to settle personal scores. You pursue people for not supporting your inordinate ambition and policies, it is wrong. I appeal to President Buhari not to get involved in that kind of corruption-fighting and I am happy he has appointed someone who has lesser belief in material things, as acting chairman of Economic and Financial Crimes Commission (EFCC). I am saying this because when all these people say they are fighting corruption, they don't really fight corruption. You know I don't fear anybody; I'm not even afraid of dying today and not afraid of not saying the truth."
Kalu was telling us that from the ashes of a fire shall the phoenix be woken; something that he had experienced before he attained his global status as a distinguished entrepreneur and anti-corruption crusader.
I want to deem Kalu that we should be patience with the clumsy Buhari government because I had known from a Friedrich Nietzsche, saying, "That which does not kill us makes us stronger." It was not that Kalu deeply loves Buhari or deeply hates Nigerians and he made that comment of patience. What I have understood by the comment, when others were perhaps shouting 'Kalu!' was that Kalu's love for Nigeria gives him strength and courage that all would be fine again.
Others might not have seen what Kalu saw before making that comment; he is one man that does not say things because he wants his voice to be heard. No. He does not say things because he wants others to praise him. No. He shows the words of Mahatma Gandhi of India in the work "All Men are Brothers: Autobiographical Reflections" in practice, which is that the weak can never forgive. Forgiveness is the attribute of the strong.
Gandhi had affirmed the position of Kalu today, when the former said, "Man often becomes what he believes himself to be. If I keep on saying to myself that I cannot do a certain thing, it is possible that I may end by really becoming incapable of doing it. On the contrary, if I have the belief that I can do it, I shall surely acquire the capacity to do it even if I may not have it at the beginning."
Kalu is not weak that he cannot forgive; he is strong, but not as strong in the words of President Obama, when later said, "Africa needs strong institutions, not strong men." Kalu believes in the words of J.K. Rowling, saying, we are only as strong as we are united, as weak as we are divided. Kalu believes that all mankind should show positive expression, even in the face of disheartening courage.
We have to be united in the hope that Kalu has raised and not in looking at the directionless government of Buhari that its proceedings have broken a lot of people down. I'm protected by the hope that Kalu had raised and not in the government that had broken many with yearning, making many to be in solitude, not to love again, because of government-generated hardship.
Kalu had raised hope for Nigerians to see the reason they must still be proud, whereas the government continued to break a lot of people's heart. Oh! I'm taking solace in the words of Kalu which invariably depicted the words of a Albert Camus, saying, "In the depth of winter, I finally learned that within me there lay an invincible summer."
It was Dalai Lama XIV who said that there is a saying in Tibet, 'Tragedy should be utilised as a source of strength. No matter what sort of difficulties, how painful experience is, if we lose our hope, that's our real disaster." So, we have to thank Kalu for building that courage of patience, which is most important of all the virtues of life.
Kalu has shown character, courage, essence, determination, goodness, fortitude inspiration, life-lessons, persistence, resolve, self-reliance, strength in making sure that Nigerians keep hope alive.
Odimegwu Onwumere is award-winning journalist based in Rivers State. Email: [email protected]
Disclaimer:

"The views/contents expressed in this article are the sole responsibility of the author(s) and do not necessarily reflect those of The Nigerian Voice. The Nigerian Voice will not be responsible or liable for any inaccurate or incorrect statements contained in this article."
Articles by Odimegwu Onwumere