The Water Will Not Hold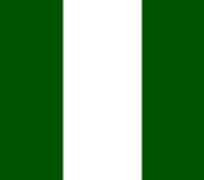 For over two decades or so, before Nigerians voted for change, the country had been enmeshed in a cold war that raged between Northern military power blocks and Western civil rights activism. The cold war was rooted in what most Western Nigerians saw as the Northern ruling cabal's injustice which manifested in the annulment of the June 12, 1993 Presidential election in which one of their own, the late Chief Moshood Abiola, was declared winner in polls that were widely accepted, locally and internationally, as free and fair.
So, when General Muhammadu Buhari, a hard core military General from the North paired with Professor Yemi Osinbajo, a renowned academic from the West as Presidential and Vice Presidential candidates for the then opposition All Progressives Congress, APC, many Nigerians, tired of the cold war and clamouring for "change", believed in the capability of the duo to deliver the desired change. Nigerians massively voted them into the highest public offices.
Today, the same Nigerians are looking up to them to deal with at-least the major problems that have continued to stare the citizenry in the face. How the administration gets about tackling these challenges will be a very important pointer to the possible success or failure of the APC as a ruling party.
Already, there are indications that the Buhari administration is going the way of so many administrations before it. That is not the sort of change Nigerians are looking up to. In the past, for instance, the first load any new government would saddle itself with was the onerous task of retrieving money "stolen by previous administrations". But at the end of the day, when all was said and done, Nigerians were not really bothered about where all the retrieved money went to. Not that they would care now, any more than they cared in the past.
They voted for change. They want to see that change through an enhanced quality of administration by their new leaders who took over from the past government. They are not so much interested in retrieved stolen money that will end up, as usual, in the pockets of "smart" politicians of the day as they are in wanting to see transparency at work in the decisions and actions of the incumbent government.
In the past, leaders in a new government were known to have used the anti-graft agencies to witch-hunt their political "enemies". It is yet early in the morning for this administration. Yet many Nigerians are already unhappy with the way the administration is going. No one is saying that the administration should begin to show signs of weakness, either now or in the future. No. What every well meaning Nigerian thinks is that for the Buhari administration to be able to meet the expectations of Nigerians for the change they desire, it should learn from the mistakes of its predecessor, build upon those mistakes and deliver from that knowledge. The Buhari administration should appreciate this fact. It is the truth, spoken to authority.
When Jonathan was there, he inherited and had to deal with many problems, just as the new administration is expected to do. Those challenges were there before President Jonathan was elected into office. And he dealt with them as much as he was able to do during his one-term tenure. Some of them are going to be inherited by the Buhari administration. He, too, will be expected to deal with them to the best of his ability. No one will expect all of the country's problems to be solved under one government or under one term of office.
In the South, for instance, disparity in the formula for sharing revenue accruing from oil exploration between the Federal government and ethnic minority groups of the Niger Delta Region had given birth to armed resistance in the Niger Delta Area. It didn't start with Jonathan's administration.
In fact, it was the hope of many Nigerians that a President coming from the Delta Region would be in a better position to effect a balance between the desires of the North to benefit from the enormous oil wealth that came from the Delta Region and those of the Southerners in whose land the oil was situated. Unfortunately, President Jonathan's rule could not see to the end of the violent social conflicts that prevailed in the Delta Region. In fact, tension appeared to have been on the rise, especially when twelve Northern states totally embracedSharia laws in a robust attempt to contain the power shift represented by the election of a Delta man as President.
In a spirited attempt to come to terms with the security challenges that were beginning to envelope the country at the time, such armed militias as the Oduah People's Congress, OPC, in the South-West; the Movement for the Realisation of the Sovereign State of Biafra, MASSOB in the South-East and Arewa People's Congress, APC, in the North sprang up in defence of ethnic interests. Even vigilante groups took it upon themselves at a time to administer mob justice in various cities, towns and villages in the country. It was all so challenging.
Faced with all these difficult developments, President Jonathan became inclined to over-react with heavy-handed crackdowns by security agencies – in an attempt to keep the country intact and united. Until Nigerians voted for change, armed resistance in the region continued to take its toll through human and material destructions. But now, it appears that the Buhari administration has once again put the right foot forward. If the recent commendation by a formerFederal Commissioner for Information and prominent South-South leader, Chief Edwin Clark, of the administration's appointment of retired Brigadier-General Paul Boroh as the new co-ordinator of the Amnesty programme is any standard to come by, then the Buhari administration must be on the right path. Boroh's appointment, Chief Clark said, would avert a major breakdown of law and order which would have engulfed the Niger Delta region with time.
Nigerians are anxious to see that President Buhari's team is effecting the desired changes that the President and his party promised them through how they handle some of the more fundamental challenges that confront the nation.
For instance, the ceding of oil wells purportedly belonging to Abia and Rivers states to Bayelsa state was a source of political tension for years during the Jonathan administration. No one knows yet what will happen in the Buhari administration. In the same vein, the ceding of some Nigerian oil-rich lands in Bakassi to Cameroon by the International Court at The Hague equally created its own tension and until now some Nigerians who live within the territory have continued to express their unhappiness that their true nationality was "stolen" from them.
Disputes over land ownerships in the Middle Belt region remains a serious source of conflict in the country. Between the Hausa and the Fulani, increasing conflicts over land and grazing rights for cattle became a headache for the Federal government of Dr Jonathan. The Buhari administration will find itself increasingly facing this lingering problem. And so, it should begin early to find a lasting solution to it, if it can.
Dangerous religious clashes between Muslim and Christian communities, especially in some states of the North-East do not seem to have mellowed down in the recent past. Only months ago, Christians were mowed down in their dozens by the bombs, bullets and machetes of unrelenting Muslims who sometimes killed even their own fellow Muslims in suicide attacks that didn't know and didn't care to know who was a Christian and who was a Muslim. There is no evidence that the tempo of wanton destruction is ameliorating in any way.
The Boko Haram insurgency continues to make the lives of Nigerians a nightmare in the North while in the South, the menace of armed robbers, kidnappers, cultists and ritualists has continued to make many Nigerians sleep at night with their eyes wide open!
It is important for the Buhari administration to understand the magnitude of the security challenges that it is going to face. Those challenges were part of what Dr Jonathan inherited and tried to deal with dispassionately. For instance, it has been reported recently that the deputy governor of Borno state, Alhaji Zannah Umar Mustapha, in Yola, the Adamawa State capital gave the condition for Boko Haram to negotiate with the Federal Government. The deputy governor, who welcomed the idea of negotiation, said it should only be if they agree to lay down their arms for peace. He said nothing short of this should be accepted by the Federal Government. "If the insurgents are tired and they want true and sincere negotiations, it is left to the Federal Government to accept or reject their advances, depending on the genuineness of their approach to these incessant, insane massive killings and bombings in Nigeria, including schools, markets and hospitals."
Nigerians are no fools. They still remember that at the time Mohammed Yusuf, the slain founder of Boko Haram, was apprehended and detained, he was said to have told the Nigerian law enforcement agencies that they could kill him, the messenger, but they would never be able to kill the message. He sounded prophetic then. But today, it is difficult to see him as the revered single leader of those co-conspirators who believed so much in him that they once looked upon him as their messiah. The Buhari administration must capitalise on this opportunity – for that is what it is – an opportunity.
The opportunity is that there now seem to be more than one message coming from more than one Boko Haram enclave. Boko Haram camps are seriously fragmented, and while some sections are politically motivated, some others are taking advantage of situations in the country and its neighbourhoods to rob Nigerians of food and their beautiful daughters with arms. The Buhari administration will need to evaluate these two segments of the insurgency more closely to fully understand what the Federal government of Dr Jonathan was into, and to learn from his mistakes. APC leaders need to come to grips with the hard fact that there are two different missions of the Boko Haram insurgency.
The first thing to note here is that Boko Haram camps are fragmented and that means that anyone who claims to be speaking for Boko Haram cannot claim to be speaking for all of its members. Developments during the Jonathan administration proved that. It was for that reason that the government of Dr Jonathan was unable to negotiate with the insurgents. The Buhari administration should not make the same mistake of trying to "negotiate" with any purported representatives of Boko Haram. Any attempt to negotiate with them will be like pouring water into a broken calabash.
The second thing to note is that Mohammed Yusuf's religious and political goal was to create an Islamic state in the North of Nigeria, and if possible convert the entire Nigerian nation into an Islamic country. He had a tall dream. And judging from the way Boko Haram has metamorphosed into a hydra-headed monster within its few years of existence, it is possible that its members are not working in isolation. The group is known to be linked to other organisations with a similar mission. Part of that mission is to hate Western education. It is to hate Western culture. It is to hate democracy.
But come to think of it.
The irony of all this is that everything these insurgents are using in the propagation of their nefarious campaign, from mobile phones to sophisticated guns and from vehicles to bombs was the result of Western education.
Today, many people still accuse the Nigerian government of being the reason for the insurgency, in the first place. Some say the insurgency came into being because development in the North had been neglected for a long while. The question is: by whom?
Among all the 15 Heads of State who have administered Nigeria since its independence in 1960, two came from the West, and three came from the East while eight came from the North.
From the West, General Olusegun Obasanjo was Head of State for 3 years and 258 days from 16 January 1976 to 1stOctober 1979 when he voluntarily relinquished office and again for 8 years from 29 May 1999 to 29 May 2007. Chief Ernest Shonekan was Head of State for only 83 days from 26 August to 17 November 1993.
From the East, Dr Nnamdi Azikiwe was ceremonial Head of State for 2 years and 107 days from 1st October 1963 to 16 January 1966. Azikiwe was deposed in a military coup. General Aguiyi Ironsi became Head of State for 177 days, from 16 January 1966 to 12 July 1966. He was assassinated in a military counter-coup. Dr Goodluck Jonathan was Head of State for 5 years and 25 days from 5 May 2010 to 29 May 2015. He conceded defeat to the incumbent President at the 2015 elections.
From the North, General Yakubu Gowon was Head of State for 8 years and 362 days from 1st August 1966 to 29 July 1975. Gowon was ousted in a military coup. General Murtala Muhammed was Head of State for 199 days, from 29 July to 13 February 1976. Muhammed was assassinated in a military coup.
Alhaji Shehu Shagari was Head of State for 4 years and 91 days from 1st October 1979 to 31stDecember 1983. He was ousted in a military coup.
General Muhammadu Buhari who is the current President was the Head of State for one year and 239 days from 31stDecember 1983 to 27 August 1985. He too was ousted in another military coup. General Ibrahim Babangida was Head of State for 7 years and 364 days from 27 August 1985 to 26 August 1993. Babangida was also ousted in a military coup. General Sani Abacha was Head of State for 4 years and 203 days from 17 November 1993 to 8 June 1998. Abacha died in office. General Abdulsalami Abubakar was Head of State for 355 days from 8 June 1998 to 29 May 1999. He voluntarily relinquished office.
Alhaji Umaru Musa Yar 'Adua was Head of State for 2 years and 341 days from 29 May 2007 to 5 May 2010. Yar 'Adua died in office.
This means that for the 55 years Nigeria has had independence, the Easterners have ruled for about 8 years, the Westerners for about 12 years and the Northerners for about 35 years.
But rather than concentrate on issues that would bind the various ethnic groups in the country more closely, instead of bridging the gap between the very richest families and the very poorest ones across the country, these leaders kept accumulating so much money for their families that the masses of the people began to wonder if those who claimed to have wrestled independence from the British actually did so for the love of their country or for the benefit of their own families and friends. That has remained the general impression on which hinges one of the most important changes that Nigerians look up to in this dispensation. Nigerians need to be reassured that the government is there to serve the interest of those who voted it into public office.
From the look of things in the North-East, it is likely that poverty alleviation measures are all that will be needed to placate Boko Haram insurgents and restore their sense of humanity which they must have lost long ago. If that is right, then the Buhari Administration should realise that education is the key to poverty alleviation. When young Nigerian Muslims are educated, they will be able to think for themselves. They will not be vulnerable to cheap and dangerous religious indoctrinations. They will be able to stand against anyone trampling on their fundamental human rights. They will be able to get the government to create jobs for school leavers in need of jobs. They will even be able to create jobs for themselves, should the need arise.
The most important thing is for them to acquire the skills. Yes. Muslim education can teach Nigerian Muslims how to live the good life. It will teach them how to be good wives and authoritative husbands. But only science and technology will teach them how to make money in this 21st century. That knowledge is what Northern Nigerian children need in this Computer Age. To be computer literate is to acquire Western education. Therefore, the Buhari Administration should please explain to the Northern leaders that this was why Dr Jonathan built so many Almajiri schools in the North, to take young Nigerian children off the streets and give them a more meaningful life. It is no use to them that the rich families are getting richer by the day while the poorer families merely exist. That is why Nigerians voted for change. And as much as possible, they want to see these changes take place during this administration's life time.
At another level of the conflict which ex-Senate President and former minister, Dr Iyorchia Ayu addressed at the 5th Convocation Lecture of Adekunle Ajasin University, the oil wealth beneath the Chad Basin is also fanning the embers of the insurgency in North-East Nigeria. Lake Chad Basin is estimated to have a reserve of 2.32 billion barrels of oil, and 14.65 trillion cubic feet of natural gas.
To push up its production levels, a country like Chad is not only tapping oil within its territory but also from Nigerian territory. Prominent businessmen and politicians in both Nigeria and Chad, in association with French oil companies, have invested heavily in oil and gas exploration and exploitation within the area. These businessmen are said to be the principal financiers of, and arms suppliers to, members of this segment of Boko Haram. The group's destabilization of North-East Nigeria benefits these investors because it delays exploration and production on the Nigerian side of Lake Chad. This is also why Boko Haram is made up of Nigerians and a large number of Chadians from the provinces of Lac and Hadjer Lamis which share a long border with north-East Nigeria around the Lake Chad region and provide Boko Haram with trained Chadian fighters.
The drying up of Lake Chad, once the largest water body in Africa, is also affecting the economic and social lives of over 30 million people in the seven countries around the lake. This has resulted in the migration of many farmers and herdsmen. It has also engineered local conflicts between Cameroonian and Nigerian nationals. For instance, fishermen have been fighting farmers and herdsmen in an attempt to stop them from diverting water from the lake to their farms and livestock.
This drying up of Lake Chad and subsidiary rivers has also created a large population of unemployed and discontented youth who have become a reserve army easily available for recruitment by Boko Haram.
All these show that Boko Haram is seriously segmented. There is no single leader. Any Nigerian leader negotiating with them will only end up giving them the country's money to invest in more arms with which they will fight back. No one speaking for Boko Haram can speak for all their members. And that is why negotiating with them will be like pouring water into a broken calabash. The water will not hold.
Disclaimer:

"The views/contents expressed in this article are the sole responsibility of

Emeka Asinugo

and do not necessarily reflect those of The Nigerian Voice. The Nigerian Voice will not be responsible or liable for any inaccurate or incorrect statements contained in this article."
Articles by Emeka Asinugo