Let Us Take Back Our Country Nigeria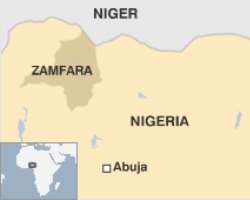 "There is nothing wrong in change, if it is in the right direction. To improve is to change, so to be perfect is to have changed often."― Winston Churchill
A friend was just musing online the other day and asked how much money we really need to live before we die? Another replied that ill-gotten wealth has become for some, a marathon race which they desire to win the trophy! I shook my head. Then I read Dr. Reuben Abati crying out that his phones have stopped ringing! I couldn't stop laughing. Not that I was laughing at him, no. I was laughing at his new realities and circumstance which he must overcome. In his own words he said "Today, the phones remain loudly silent, with the exception of calls from those friends who are not gloating, who have been offering words of commendation and support.
"They include childhood friends, former colleagues, elderly associates, fans, and family members. And those who want interviews with President Jonathan, both local and international … It is truly, a different moment, and indeed "no condition is permanent."
Again, news creeped in to say that of the thirty six candidates in the presidents ministerial list sent for security clearance, only three passed the litmus test! My God how true? That is the presidents' "A" team list! As if that was not enough, the big one arrived with a bang. The president said that none of his would be ministers would award contracts! In my mind, l said the chicken is gradually coming to roast. Baba go-slow is getting it now it seem. That is attempting to nip in the bud. For me that is one step in the right direction. The truth is that if you are corrupt, you cannot drive the wheel of progress of a corrupt free establishment effectively. You can only infest your surrounding with your own aroma be it of good or bad. It is also impossible for one to pour perfume of fine fragrance on anyone without first spilling it on your body. And most Nigerian leaders have the bad aroma in indescribable quantity. But that is in part, in line with the game plan to take back our country. Yes because things have to go bad to get better or how then would you appreciate the good times again when they come?
I can only imagine the number of people in their thousands who had hoped on the next tenure of former president Jonathan to benefit through Dr. Abati and other presidents aids, ministers, Director Generals, corporation chairmen political appointees etc. For them, it would remain an onerous task to explain satisfactorily or not, why they could not do so many things all at the same time. But my advice is simple – you cannot satisfy everybody. Let those close to Buhari reap their own fruit too or so it now seem.
I was many times over in the shoes of those expecting goodies from governments when the unexpected happen to change the game entirely. I can understand the situation perfectly better than most. One instance will suffice. One of my bosom friends from Nsukka in the south east of Nigeria rose suddenly to the position of Director General in 1993 and was posted to Lagos as the states' liaison officer. Immediately we re-established our tie, we concocted a good project that attracted the approval of his State Government. Soon we were to travel to Israel to buy on behalf of the state "Sprinkler Aircrafts" for their Agricultural projects. We got ready and soon headed for the Airport on our way to Israel for the purchases. The team consisted of His Excellency the Governor, the commissioner for Agriculture, Directors and about twenty more. Expectations were high because we would have made a kill of the proceeds there after. In fact those who could not make the trip begged for us to "remember themooo" on our return. At the Muritala Muhammed Airport Lagos Nigeria departure hall, we soon finished the airport procedures and was in the transit area when we heard Martial Music! It was about midnight and we could not coordinate information (there were no GSM phones then). The story ended with us arriving Tel Aviv in the waiting hands of our hosts who only informed the team that the Military had taken over in Nigeria while we were on board! As soon as the situation was confirmed, the team was disbanded, the governor left us to our fate and flew to the United States – he had handed over to his deputy earlier as he was proceeding on his annual leave from then. That was the end of our big dream! Full stop! That also was in 1993 November, when General Sani Abacha took over headship of government from Chief Shonekan. Today many are still healing the wounds of the failed election of Jonathan's second term. Some have even jumped ship to the government of the day. The only way forward is to heal the wound anyhow! Yet that provided another opportunity for some other fellows to dig into the wells of Nigerian leadership littered with opportunities some of which are real and most others imaginary.
But this is Nigeria, the country of sudden opportunities which has made reward for diligence and hard work, an extremely uphill task. How does that translate to taking back our country? Oh yes. Opportunities abound in Nigeria but most of what we have which has turned the country upside down is misplaced and displaced people due to nepotism, tribalism, opportunism, all the negative isms, Bribery and corruption!
But it is beginning to dawn on us that if we want things done properly, we probably should always do it ourselves. That is the change I expect. One recent statement which I am very proud of despite my criticisms of President Muhamadu Buhari is that expressed by his Senior Special Assistant on Publicity Mallam Garba Shehu. He said "Buhari did not go to the US with a begging bowl. We don't need foreign aid, he told everyone, so long as the world powers can help us plug all the loopholes that had been used to steal our assets."
Governments in and out since after the first coup in Nigeria which galvanized into a civil war used corruption as trump card why they evaded our private lives. But none have come near the pretended succor mainly due to greed which the perk of office threw on them. Several people have asked the question of what really is in the offices which turns the hearts, minds and thoughts of leaders both elected and appointed to always forget the ideals they ones stood for. Until now, I have hardly found any political office holder ever being able to answer to the question. But today, at least I have in Buhari a man who said, I am already over seventy and so am not afraid of anybody or even death. Yes death! You have to be as determined as knowing the consequences of your action against the cabals which have ruled Nigeria over the years to be able to fight corruption.
Presidents and Heads of Nigeria have laughed most individuals parading themselves as corruption crusaders. So because in their lofty office as the number one citizen of the country at one time or the other, every security information of any individual of their choice can be placed on their desk with the speed of light. That is why some of our past and current leaders would seat back and wonder at how much gut some of us have, being so corrupt and having the temerity to accuse anyone of same offence. Shame!
Right now, it is certain that to come nearer to realities, the public office must be made less attractive. Thank God hopefully, ministers will no longer award contracts, most of which were awarded to themselves and yet were never executed. This is one of the roots of poverty in the land. It is also one sure way there can be rejuvenation in the land. The scenario is like this - the minister receives budgetary allocation and his ministry ought to award contracts for several projects to cause the employment of many. But he first award most jobs to his own company that which he will never execute, then another for his cronies. Just before he would think again the Senators and National Assembly members send in notes for their share. These knowing the modus, are awarded some more with executive fiat and paid about 75% upfront. At the end of the day, they eat up 75% of the budget and leave the nation with just 25% which is what have been the case the past over 30years. The real sector have been surviving with less than 25% of the annual budget. El-Rufai and the Lamido Sanusi-now Emir of Kano said that much on the floor of the National Assembly while spilling the bean some time ago.
We are about going into loot recovery now. Before we move forward, where were the previously recovered funds deposited or what did they do with all the money? Where are the proceeds of sales by the Bureau for public enterprise? To fix the economy therefore, officers in the various ministries must be purged. It is common knowledge that ordinary clerks now drives Jeeps and even have the effrontery to park the cars besides that of their bosses in the office. Not to mention properties they have in choice locations all over the country.
That is not letting us the commoners and peasants go scot free. We steal from them through political begging making personal demands for ourselves (children school fees, feeding, car repair etc) instead of asking for gainful employment or community development. Receiving pittances instead of demanding our rights and thereby becoming culpable.
Government, leadership and followership remains a collective responsibility. Tax payment is a civic responsibilities of everyone. But Nigerians do not feel the need to pay tax when the entire proceed vanishes into private pockets in their billions and scot free. I will soon be accused of feeding with falsehood. But where are the returns on Toll Gate levies now even after they were issued to concessioners? There are so many taxes and levies everywhere. In fact there are Area Boys levy. But where have the proceeds gone to?
Use of public properties is for the common good. Most Nigerian of 30-35yrs and below did not meet the Tinubu square with its bubbling water fountain. Nor did they see the Train function. Again, even the public parks were they exist are not spared. At certain stage, some parks were adopted and maintained by corporate organistions. But in no time, due to management and value change, these parks lost their maintenance to abuse. Maruwa garden, Obalende park, those in Festac town, Isaac Borro Park in Port Harcourt, Zoos all over the country, take a tour of all the roundabouts in the country absolutely none is maintained. In fact, right at the nose of the president in Abuja is the 50th independence park which in the day spring water and at night beamed with beautiful lighting systems. Are they still there now? These are created locations were people could go for evening rest. Money is provided for the maintenance of all these but were are they?
There must be value change. This does not mean that people may not be rich, but it means that sources of wealth must be verifiable. It means that no legislator has a right to earn the salary of 1000 persons alone in a month, it means that everyone doing any productive work must be respected and appreciated for their chosen profession which means that the sewage cleaner is doing as productive a job as the president. It means that intellectual properties are protected and respected, no more piracy.
Thank God the Prime Minister of Britain Mr. Cameron has announced that their light would be beamed on stolen wealth of foreign countries. Can you imagine that our stolen wealth is suffocating Britons so much that even in their country they can ill-afford properties because we have out priced them through our stolen common wealth? Whilst it takes about £1.5million to own a luxury home in Britain, and those who can afford same are few, our own Chief James Ibori invested over £180million in property alone in one country! Contrast with Dangote who has employed over 50,000 persons across the globe yet has no single building to his name outside Nigeria! It is absurd. And the fact that Ibori is in prison today has not made him the only thief in Nigeria! Many have been lucky by hair breath.
We must be able to speak the truth and speak it in love. I am not writing as Mr. Know all, or making any effort to assert that I am Mr. Clean. No! Before you and me, the truth is the same anywhere. I may have faulted in some ways, but that did not mean that I should not point out the flaws and damn the consequences. To change is to probe the military, before, during and after the last government. Change is to tell those surrounding the president to the face that they are corrupt and should purge themselves or face the consequences. Change is to maintain public properties without anyone watching. Change is reporting any one demanding a bribe to the face and remain adamant until the culprit is brought to book.
Finally, taking back our country involves grassroots re-orientation, and succeeding, we will notice that robbery, kidnap, fraud, piracy etc, will gradually tin away because communities would be able to identify again those who are theirs and honor them at appropriate time. It means outright rejection of bribery in any guise, writing and passing the right exams by yourself, borrowing from government agency/banks and paying back, not assuming that it is your dividend of democracy etc. It also means appreciating those who have been exceptionally good. Like poor driver returning forgotten cash, saying thank you, please, sorry no matter who you are in the society and to even the least persons. Can you imagine the feeling if an MD can call up a driver in the pool and single him out for honour for bring punctual at work? These are no strenuous tasks but goes a long way to give relief.
Am I speaking the mind of anyone here? Do you think that once again Nigeria would be worth dying for? Are you creative? There are rooms at the top because no inventor is ever poor. Mr. Akintola Williams is the first Nigerian Chartered Accountant. At the last count his name was not in the annals of the superrich. But he has never been among the poor either. Mike Adenuga jnr of the Glo fame has always been associated with wealth in Nigeria, but his sources are verifiable - even his struggle to get to the top is common knowledge. Late Augustine Illodibe "Ekene Dili Chuku" transport did not have sudden flight. Danmassani Kano Alhaji Maitama Sule is now in the evening of his life. He never acquired anything illegally and still speak powerfully from his old home in Fagge Kano. Now even in his present state of health, his views are still being sort on issues on national unity! There are many more we can emulate. But can somebody remember Ishola Oyenusi the terror of Lagos in the 70s, Annini of Benin City, in the 80's Osisikankwu of Aba in nearby 2013? What is common with them? Where are they now? The world is changing and is in dare need of decent people. These cannot come to table in the mixed of fraudulent thieves all over the land. Things must change and change in good direction.
If we must have value change it must start from the top. There must not be selective justice. No constituency must be spared. David Cameron has said that "The torchlight should be able to follow them. If we are to win, we must make sure that there is nowhere to hide. I'm determined that the UK must not become a safe haven for corrupt money from around the world" Hummm.
We all need help to keep Nigeria clean and the help must come from within. Let's join hands and take back our country. The struggle continues
Mike Akpati Ph.D
08036757067
GOD Remains All Sufficient.

Disclaimer:

"The views/contents expressed in this article are the sole responsibility of the author(s) and do not necessarily reflect those of The Nigerian Voice. The Nigerian Voice will not be responsible or liable for any inaccurate or incorrect statements contained in this article."
Articles by Mike O. Akpati