Nigeria: The Tragedy Of Unity In Diversity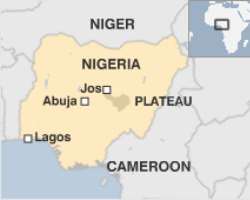 Tragedy is a very sad event. It is event in life that evokes sorrow and grief. We are on the brinks of avoidable tragedy in this nation and I just hope we can as usual wish it away. One of the planks based on which Nigeria's development and drawback hinges is her unity in diversity. Nigeria remains the only nation of the world with the highest population of Black race. The only nation with more than 250 languages and diverse ethnic groups, yet since 1914 amalgamation, over one hundred year on, we have remained one and indivisible nation.
The first major threat to this unity was in 1966 which produced civil war that killed thousands before it ended in 1970. Since then, the country has been drawn in hundred and one times by her selfish rulers to near war situations through series of show downs through utterances, uncomplimentary actions and many more. But the truth is that war tames a people hence those who have experienced it would say " ... such a bad experience, never again".
The first and second world war left in its trail Hiroshima disaster! Adolph Hitler's Nazi's hatred and all these were witnessed by those who today easily constitute less than 5% of the world population if they still exist. But the relics is a reason nations like Germany, Britain and Japan to mention but few, with their steady economy talk less of war. They accept that pictures, with stories by parents, books and films are better teachers than another bad experience - a reason all the terrorist issues bedevilling the world now are far from these nations. Should it occurs, it would nipped in the bud. What have we learnt from our war history? Here is one of our tragedy.
Now with our tribal, ethnic and language difference are the blessings bestowed on the nation with diverse resources in human, mineral and material. We have almost the best brain in every sphere of learning. Nigerians shine in the best universities the world over. In terms of mineral resources, we are so endowed. We have oil which made us a single product economy for almost fifty years. We have whatever it takes to make a people rich through proper use and application of funds and knowledge. This is very visible today in our Agric sector. Effortlessly, but with good management technique, our president has quietly returned the nation to agriculture which was our main stay before oil blinded and doomed us. We have other resources like Gold, Lignite, Tin and other precious stones. in agriculture, everything abound. We once had the Ground nut pyramid in Kano in the north, Cocoa in the west and Rubber, Palm Oil were once so plenteous that in each of the regions as they then were, we had Produce board - an organ which basically functioned to regulate international price of the produce.
Our Rubber seeds were sold to Malaysia along with palm kernel in the 1970's. Today, Malaysia is the main exporter of these our produce and has joined the developed nations in technology courtesy of the improvement made on them. But we are still lagging behind among developing nations - an acronym that best describe third world or under developed countries! That is the tragedy of resource management!
In industry, oh! There is yet to be seen any other country with such people as strong, energetic relentless and focused as Nigerians!
Administratively, Nigerians have been and are still on top of some of the best run organizations of the world. We chaired the World Bank, IMF in the finance sector. In trade and investment, Nigerians are among the world's best. We have exported our lawyers to develop the legal system of some countries. In religion, oh you can't beat us. The biggest auditorium for religious worship in the world is with us.
So what are the main challenges of this nation which has continued to disappoint its citizens?
Why has it been so difficult to mould all the brains in each of the diverse areas for the benefit of the nation and her people?
Right now, we are at our threshold again on the brink of destruction simply because we are about to have an election. All the groups called political parties have, rather than introduce issues which should build us up, are at their worse throwing jabs in the face of many unsettling issues.
For so long Nigerians and past leaders have shouted corruption to high heavens. Corruption was the main plank based on which the several military coups succeeded themselves as corrective government. Yet, every military government left the other worse than it came in. No military government in Nigeria ever faced corruption head long nor did any convict their fellow. The best they offered was double face enrich themselves and their colleagues and await the arrival of another coup. No military leader who held sway in Nigeria ever left office poorer except late General Muritala Muhammed who returned his ill-gotten assets to the government before assuming power and of course he was killed for upholding sanity. The crux of the matter is that no government, except the present ie President Goodluck Ebele Jonathan which dared and signed into law, the Freedom of Information (FoI) bill so offenders can be prosecuted. Yet, years after it signing into law, and to date none of those shouting corruption daily has ever brought any case (obvious as some seem) against any serving or past officers of any state, federal government nor the almighty past Presidents!!!
We have not been able to prosecute anyone not because of lack of knowledge, law or zeal, but are weakened because the offenders are our friend, relation, tribe's man/ woman, political associate! Etc etc. that is the tragedy.
Nepotism, favoritism in job and appointment has caused the growth in mediocrity especially with the introduction of Federal Character Commisssion. Even official queries/ reprimand are none existent these days in civil service and were exist, are treated with levity because someone somewhere is there to bend the rules in Favour of the offender! The igbo's call it ima mmadu! (Man know man)
Youth renaissance. For so long the youths of this country have been mocked as leaders of tomorrow. When is the day coming? Obama, a child born during the civil war is the worlds no one citizen today! How many of his age mates are gainfully employed in Nigeria?
The military came as a corrective group, but left us worse than they came. In fact, they did not only worsen our situation, but created a class of their own. Hence now, they are united in destroying our democracy. They, after ruling us with the Guns, turned to become Traditional rulers on the one hand and movers and shaker in the board rooms of industries on the other.
Now, head or tail we lose because while we rejected them in leadership choosing democracy, we still rush back to them as kingmakers! Traditional rulers and godfathers!!! That is yet another dilemma. As can be seen in the present scenario, Buhari's legibility before the past military rulers is a forgone issue hence the Obasanjo will toe the line at least to protect their territory! Now we have in Nigeria, the lower class, the middle class (almost non-existent), the upper class and the military class! Where else do we have such dichotomy in the world? If it does exist, it a Nigerian creation. No one dare them for fear of the next martial music and national anthem. Nigeria we Hail thee!
There have been balancing negativity in the most undeserving manner by the various campaigners of the two major political parties - PDP and APC all giving selfish postulations as reason for their desire of our votes. The APC under tone machine feels that an election of Buhari would cede power sooner to the South West again as their flag bearer is ailing and would give way like Yar'adua thus returning the Vice President to the helm of affairs. What a wish for a man while he is still alive! The North on the other hand, taking cognisance of the health of Buhari, are of the opinion that they would not want power back to the west as the evil inflicted on them by Obasanjo is still very fresh. So it's is better to vote the PDP whose life is but another four years.
One thing I know for certain is the fact that whichever is the divide; suffering remains the issue in the next four years. Given the fall in Oil price (the main determinant of our financial health), its cause none of the players has any hand, and it, being our single product. Nigerians will be worse off in the hand of a learner with bulk of hawks who careless about the health of the nation but their overfilled bank volts.
Listening to Alhaji Balarabe Musa on the 11/02/15 at the AIT interview, it became more obvious how and why the APC were beating success drums in advance. What a shame. I have always said that salvation of the country is neither in the PDP nor the APC in fact they are our enemies! Both of them are one and the same thing. None of the two have virgins in the system and both are equally evil but given the chance I will chose a lighter and known evil as both have men and women of insatiable quest for needless wealth. Why can't they grow the younger generation? Here is another tragedy.
I had wished that the opposition would have groomed their party and membership for 2019 when there would be a level playing field for everyone to throw in their arsenal. But no, they are in a hurry to plunder the nation into deeper darkness and for as long as it meets their leader's individual desire, no qualms! But No! Nigerians are getting better informed, aware and knowledgeable of happenings around them. The social media has created a very robust environment and whereas it is true that most of information from the Internet are junk, no serious candidate would ignore the potency of the jabs being thrown online.
The beauty of today's situation is that we are coming of age politically. At least now, we do not have an Obasanjo who would, with volt face, pick and choose who wins any election, determines who wins any case before any court of law or which of the cases to disobey. Yet that is the man shouting corruption and gallivanting the nations of the world to sell his book "My Watch" another wasted effort in futile desire to sell himself positively to the already confused publics.
And we are shouting Corruption? That is the diversity
We cannot probe the thieving Local Government Chairmen because they only receive stipends from the governors of their states; nor can we probe the governors because they have godfathers who influence things to their Favour. We cannot dare the state and National Assembly members because there exists the cabal! We can't dare the ministers - they are handpicked of the ruling class! Finally we will never probe the military past or present for fear of a coup!
The tragedy of our unity in diversity is that we have the Wole Soyinka's who know so much yet summarized his generation as "wasted"
It is a great tragedy that we have the Pat Utomi's, who know so much, but will not win an election because the people abhor the truth!
It is a tragedy that those who told us that we were the future of Nigeria fifty years ago are still at the centre stage today with their children already having grandchildren.
Finally, the greatest tragedy is that whereas we know our problems, our divergent views will not let us face issues headlong because of our various parochial interests! That is why in today's world, Nigerians are still blind! Not because the individuals are not there, but because we must carry our parochial interest to deceitful high heavens!
But in all, the great book the Bible summarized it all in a statement: A nation get the type of leadership it deserves!
The struggle continues.
Mike Akpati is a Public Affair Analyst based in Port Harcourt
08036757067
[email protected]
Disclaimer:

"The views/contents expressed in this article are the sole responsibility of the author(s) and do not necessarily reflect those of The Nigerian Voice. The Nigerian Voice will not be responsible or liable for any inaccurate or incorrect statements contained in this article."
Articles by Mike O. Akpati