Nigeria Tackles The Maternal And Infant Mortality Challenge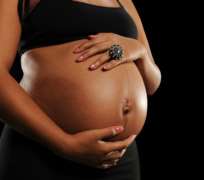 THE government of Nigeria — seriously concerned by the high numbers of infants and mothers who die every year from conditions that are otherwise preventable — has embarked on a national programme to correct this tragedy.
Professor Julius Ihonvbere, a political scientist who has served as Special Adviser to the Federal Government (FG) on Programme and Policy Monitoring, says that beginning with the 2004 budget, the health sector alone (excluding related ministries like Water and Agriculture), has received eight percent of the national allocation.
He says the main focus of the programme has been to design and implement a viable national health system that delivers effective, good-quality and affordable services to all Nigerians.
Similarly the Bill and Melinda Gates Foundation is also outraged that in Nigeria each year, 2.9 million newborns unnecessarily die within their first month and an additional 2.6 million are stillborn.
The Bill and Melinda Gates Foundation works closely with national governments, the United Nations and bilateral agencies, non-governmental organizations and the private sector, and also collaborates with other global programmes in areas such as discovery, integrated delivery, nutrition, family planning, childhood infectious diseases, policy and advocacy, and communications.
The international charitable organisation is disgusted that in low-income communities, many women and newborns die during pregnancy and childbirth from conditions that can easily be prevented using cost-effective interventions like antibiotics, cord care (including sterile blades for cutting umbilical cords), drugs that prevent and treat postpartum haemorrhage, resuscitation, immediate and exclusive breastfeeding, and kangaroo mother care to keep the newborn warm with skin-to-skin contact and breastfeed.
As a result, the foundation has deployed what it says were proven, high-impact interventions. But it was irked that these facilities were hardly reaching all of the women and children who need them most.
The World Health Organization (WHO) corroborated this rather ugly scenario: it positioned Nigeria 163rd of 191 countries in terms of Disability Adjusted Life Expectancy (DALE).
Predicaments associated to mortality death
In his 2013 statement titled, "Improving Healthcare and Health Practices" Prof. Ihonvbere says, "It is estimated that over 500,000 women die each year globally from complications with pregnancy and childbirth. In Nigeria alone the figure of deaths from these complications is about 55,000."
The revered academic averred that while the country constitutes about 2 per cent of global population, it, however, accounts for 10 per cent of maternal deaths at childbirth. This puts it next to India. About 40 per cent of women, around 800,000, that suffer from vesico-vaginal fistula globally are in Nigeria.
"Haemorrhage is responsible for 23 per cent of deaths among women that suffer maternal mortality while others are killed by narrow pelvis (11 per cent), eclampsia (11 per cent), abortion (11 per cent), anaemia (11 per cent), infection (17 per cent) and malaria (11 per cent)," he said.
Ignorance, corruption and hardships
About 600,000 women die of stealthy or prohibited abortions in Nigeria every year. Prof. Ihonvbere believes that a panoply of social, economic, health, and other family pressures and complications are responsible for these abortions. But most women, he added, especially in the peri-urban areas, resort to abortions under the "supervision" of unqualified or quack persons posing as medical personnel and, the laws are rather weak when it comes to punishing such criminal activities.
"Of course, those that survive such abortions end up with severe problems of infertility and ectopic pregnancy with the accompanying pressures on the family and individuals. Due to very poor medical facilities at the disposal of the majority of the people, Nigeria records 71 per 1000 infant mortality rate, 140 per 1000 under-five mortality rate, 51 per 1000 prenatal mortality rate," Prof. Ihonvbere said.
UNICEF testimony
The United Nations International Children's Emergency Fund (UNICEF) testifies that Nigeria loses about 2,300 under-five year olds and 145 women of child-bearing age every day, making her the second largest contributor to the under-five and maternal mortality rate in the world. This has prompted the country to embark on this programme to reduce infant and under-five mortality rate as part of her Millennium Development Goals (MDG) policy.
The UNICEF said that escapable or treatable infectious diseases such as malaria, pneumonia, diarrhoea, measles and HIV/AIDS account for more than 70 per cent of the estimated one million under-five deaths in Nigeria.
Recently Dr. Nnenna Ezeigwe, the National Coordinator of the National Malaria Elimination Programme, told the News Agency of Nigeria (NAN) that Nigeria needs $500 million to win the war against malaria in the county.
"It is good and effective, Nigeria needs it as an alternative to the Long Lasting Insecticidal Nets (LLIN), but because the nets are cheaper our partners decided to help us with it. Many countries that have successfully eliminated malaria have applied similar methods. As a country, we must take our destiny into our hands and commit the required resources to save people from the scourge of malaria," Ezeigwe said.
Dr Ezeigwe added that malaria was also responsible for 30 per cent childhood death, 25 per cent of death in children under one year and 11 per cent maternal death in Nigeria.


Chance of dying from pregnancy and childbirth
This national programme to cut down child and mother mortality rate was prompted by actualities based on stomach-cringing. UNICEF ballpark figures that indicate that a woman's chance of dying from pregnancy and childbirth in Nigeria is 1 in 13.
"The situation could be complicated by the lack of facilities, adequate information, political instability, corruption and institutional inefficiency. In other instances, a nation may have comparatively adequate resources and yet, have its health system in a state that makes it very difficult to deliver effective healthcare services to the people," Ihonvbere said.

To address this issue
Research has revealed that presently less than 20 per cent of health facilities offer emergency obstetric care and only 35 per cent of deliveries are attended to by skilled birth personnel.
On its website, the Bill and Melinda Gates Foundation, says: "To address the primary risk factors for maternal and newborn deaths, we work to adapt existing preventive and curative tools, technologies, and treatments as well as develop new ones that are more effective and affordable and will be more readily accepted by families and health workers in rural and community clinics, health centres, and hospitals.
"These include ways to manage postpartum haemorrhage, treat newborn infections using simplified antibiotic treatment regimens, and clean the umbilical cord."
The body further added that further improvements are also possible through the development of new tools and technologies that enable earlier, faster, and more accurate assessment of gestational age and diagnosis and treatment of dangerous conditions, including measures to prevent preterm death. It sufficed that it is also providing first-level facilities for increasing number of women seeking to deliver their babies at such places. It also said that it provides an opportunity to expand quality services around the time of birth.
"Increasing the coverage of family planning services, especially among high-risk adolescent girls, can help significantly reduce maternal and newborn mortality. Improvement in the quality of antenatal and postpartum services can help strengthen the link between family planning and maternal and newborn health," the body says.
The foundation invests in the development and delivery of interventions that can be used by families and health workers in low-resource settings to improve the survival and health of women, newborns, and young children.
Mariam Claeson, the director of the Bill and Melinda Gates Foundation's 'Our Maternal, Newborn and Child Health programme', which is part of the foundation's Global Development Division, asserted that the organisation advocates for policies and programmes that support expanded coverage of high-impact interventions in countries with high burdens of maternal, newborn, and child deaths.
"Since 1990, maternal deaths worldwide have dropped by 45 percent, but every day about 800 women die from preventable causes related to pregnancy and childbirth. Almost all of these deaths occur in low-income settings as a result of conditions that include severe bleeding, infection, high blood pressure, and complications during delivery.
"Although, facility births are increasing in all regions and income groups, quality of care at birth remains a major challenge. Many women give birth at home and may not see a skilled health worker before or after delivery. Skilled health workers often lack access to critical supplies and medicines," the body said.
Prof. Ihonvbere affirmed that the problems in Nigeria's health system are legion and it is difficult to excuse any regime or administration since political independence in 1960.
"Overall, it would appear as if leaders at all levels – Federal, State and Local – have taken the people for granted and relied more on rhetoric, palliatives, half-measures and opportunistic interventions. Government constructed 200 Primary Health Care (PHC) centres of which 154 were fully stocked with medicines and handed over to communities to co-administer by health workers, local and state governments. There were plans to construct 250 additional primary healthcare centres across the country to make access to services available to the poor," he said.
Odimegwu Onwumere, a Poet/Writer, writes from Rivers State.
Tel: +2348057778358
Email: [email protected]
www.odimegwuonwumere.wordpress.com
Disclaimer:

"The views/contents expressed in this article are the sole responsibility of

Odimegwu Onwumere

and do not necessarily reflect those of The Nigerian Voice. The Nigerian Voice will not be responsible or liable for any inaccurate or incorrect statements contained in this article."
Articles by Odimegwu Onwumere