Mr. President, Addressing Barrister Debo Adeleke's Observations on Nigeria Police Selection and Promotional Problems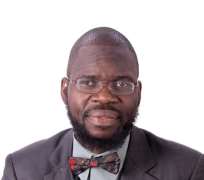 Just some months ago, a presidential statement noted that, "President Goodluck Ebele Jonathan has approved the appointment of Mr. Mohammed D. Abubakar as Acting Inspector General of Police" resulting in the abrupt removal of the serving Inspector General of Police, Mr. Hafiz Ringim.
The President as empowered by the law made this temporal appointment while the nominee, Mr. Mohammed D. Abubakar awaits confirmation from the Senate hopefully—given his heightened professional spirit and outlook to police service.
Following a Nigerian tradition of an Assistant Inspector General of Police being promoted to the rank of Inspector General of Police the exiting senior officers in the rank of Deputy Inspectors General of Police, six of them in this case equally received abrupt termination in order to create a new and loyal environment for a junior officer promoted straight to the top.
This type of removal of serving Deputies is a tradition or practice which from the point of the psychology of best practices appears controversial in approach, highly subjective in nature and needs reexamination in terms of standardization, fairness and equity. To simply state, if any of them were to show resistance or disloyalty to Mr. Mohammed D. Abubakar because of the President's political prerogative to move an Assistant Inspector General of Police to the rank of Inspector General of Police then show them the door and do it quickly!
Nevertheless, with the coming of the Acting Inspector General of Police the empty spaces of Deputies were filled with seven new Deputy Inspectors-General of Police who were promoted by the Police Service commission under the watch and leadership of the Chairman, Parry Osayande,a retired Deputy Inspector General of Police.
Some of senior officers reportedly received double or triple advancement, and this action is causing anger in the light of the type of complaints now coming from some officers who felt the subjective process cheated them due to nepotism , bias, dishonesty and duplicity. In recent times a more intense complaint is coming from the Mr. Debo Adeleke, a Lagos-based attorney.
As we know some of the distressed senior police officers have lodged complaints against the Police Service Commission to the National Assembly, and to the President and other Public interest groups about the current promotional and appointment process.
As an academic expert in forensic psychology with a focus on police/prison management, and police and prison psychology there are questions that the President, the National Assembly, and the Senate's Police Committee especially or any other interested body ought to ask in regards to various procedures in regard to police selection, promotion and management.
This is not to blame the Police Service Commission ( PSC) as it may have done what is expected of a modern police system in terms of promotion and appointments but we need to see and examine if the conditions utilized were objective, or generally subjective through mere conditions.
We need to see if the conditions met current standard practices in leadership elevation. This open question is essential especially, when this process is supposed to be public, transparent and a non-secretive practice.
In 2006, a document called "Guidelines: For Promotion in the Nigeria Police Force" was published under Chief Simon Okeke, the then Chairman of the Police Service Commission.
The publication was developed with the assistance of professional groups and individuals which included the CLEEN Foundation and Open Society Justice Initiative, a consultant, Professor Okechukwu Ibeanu and other scholars like Kemi Asiwaju and Maxwell Kadiri.
At the time an Appraisal/Promotional procedure that was established and the procedure, and process involved receiving documented information on an officer from "Committees at the Area Command, State and National levels" for the purpose of assessing candidates for various ranks up to that of a Deputy Inspector General of Police.
Given the presence of the appraisal forms and procedures it is important to find out how the recent promotions were conducted, and if these laid down appraisal procedures were utilized?
Some of the main criteria in the 2006 promotional section included but not limited to receiving a "Good Annual Performance Evaluation Report (APER) over a period of three years with classification in categories A or B".
The set of guidelines for promotion also called for fulfillment of the principles like merit, hierarchy, decentralization, fairness, openness and equity which should objectively be adhered to.
The full utilization of a "National Appraisal" Promotion procedure as in the one of 2006 or any other if available could create less room for accusations and grievances in form of suspiciousness, corruption, nepotism, procedural irregularities, unfairness, and irregularities in form of side tracking the principles of hierarchy or seniority.
While there could be some occasions when an exception is made for an officer(s) to receive double promotion he or she must equally have a completed appraisal in terms of a " Good Annual Performance Evaluation Report (APER) over a period of three years".
The real dilemma is not whether the entire police system is under a Civilian oversight board as in the Police Service Commission who is supposed to put a check on issues of complaints, misconduct, indiscipline, and in matters of appointment and promotion of all officials of the Nigeria Police Force (other than the IGP), as well as in matters of dismissal matters.
The real concern is who on a constitutional and legislatively basis is monitoring the fairness of all procedures in terms of the functions of the police service commission in regards to the usage of objective appraisal procedures, and it is important to know if there are documented reports on this check?
There appears to be nothing in the 1999 Nigerian Constitution in regards to measurable police procedural guidelines and it remains highly descriptive and short on details with no updated amendments to meet contemporary times.
As we all know the Nigerian Police Force or the Nigeria Police under section 214, is to assist in crime prevention, crime detection, in the preservation of law and order; and in the apprehension and prosecution of offenders as well as in the enforcement of all laws.
It is time that the statutes show measurable police procedural guidelines in promotion, and hopefully through the blessings of the Chairman of the Senate committee on Police Affairs, Senator Paulinus Igwe a new legal picture could be given to the fix some of the problems at hand.
But as it is now the current type of procedures in making appointments, promotions and carrying out disciplinary processes are yet to be developed and blessed by the legislature in terms of established rules.
As such, it is time that the National Assembly study what is in place in terms of an objective appraisal system specifically in regard to selection, advancement or denial measurements and outcomes.
Already the Nigerian Constitution is modeled after that of the United States of America ,and for the sake of human rights, fairness and commonsense behaviors, it is only proper that we have Statutes that contains standards for all Law Enforcement procedures.
Our legislatives should contain provisions of employment, promotion, advancement, denial, discipline, and dismissal with appropriate rulings or statutes defining manners of appointments; of Promotion; of Discipline and Discharge. The statutes should contain the manners of hiring and advancing personnel on the basis of merit, and it should cover how officers are demoted and, suspended—something that could be championed by Barrister Debo Adeleke.
With new legislative cover objective standards covering these various areas will be drawn from the law, and policies will be constructed by the police management and other oversight instruments, the police service commission in particular.
By so doing , detailed and objective practices as well as non-subjective procedures in matters of officer rights and privileges, discharge, discipline, demotion, denial, promotion, transfer, or reassignment will be clear to every the open eyes. These type of rules and policies are not security or sensitive areas, therefore they should be carried out transparently and must remain clear professional procedures in police work and practices.
With essential amendments the National Assembly could provide statutory observations as to how the statutes on these matters are turned into policies and guidelines for the selection, promotion, discipline and discharge of officers of the Nigeria Police Force.
With clear definitions, provisions and rulings on these police matters it will allow the court system to better interpret and give ruling sunder the direct guidance of the law for those in a state of grievance. .
What the people wants to see through guide of the National Assembly is an equitable position that will guide the executive arm like the police system and help guide against subjective lines like personal anger, organizational turmoil, and mistrust of the leadership. Clearly, no one wants an organization full of disheartened men and women in the police system.
The police policy makers must recognize the need for a current promotional policy, and performance evaluation policy based on advertisement/announcement process policy, job description policy, job analysis procedure, selection process policy, testing methodology, time adjustment policy, scoring system policy, and on a feedback process policy.
It is time that the National Assembly set out rules in regards to psychological rules for Law Enforcement work.
There is need for both medical and psychological selection qualifications as this will avoid cases like the Kaduna Police Training college where recruits who were already in training would suddenly be expelled because their admission was in part reportedly based on political endorsement, bribery and some of them had various character , psychological and medical problems.
It is essential that all police positions including rank and file, and management positions go through adequate demographic and historical measurement and each one of them should possess good moral character, mental /emotional instability, and visual/motor alertness.
These determinations are to be made by licensed or certified psychologists trained and experienced in test evaluation, interpretation and recommendations. Psychology as a profession places emphases on the state of wellbeing solely in terms using psychometric or assessment measures/techniques to establish proactive, preventive, attitudinal, practical, and fitting behaviors in humans for the continued assertion of a healthy state of wellbeing.
In cases where an individual's wellbeing is overwhelmed by negative lifestyle, personal failings or societal distress psychiatry and/or neurology as an end-of-all-purpose input is then warranted. This medical model follows when the individual's state of wellbeing as determined by psychological assessment is deemed to be chronically unmanageable, warranting the need for bio-chemical, biological, pharmacological and medication/suppository interventions.
All-in-all, with a combined vision and push for new type of policing by leadership instruments in the likes of Mr. President, the National Assembly, Acting Inspector General of Police, the current bold Commandant of the college, Sanusi A. Rufai and a powerful advocate like Barrister Debo Adeleke, the Nigeria Police leadership and its rank and file could begin to see marked reduction in selection, training, promotional, advancement and management problems.
John Egbeazien Oshodi, Ph.D., is an Abuja-based forensic/Clinical Psychologist and the Secretary-General of the Nigeria Psychological Association (NPA), Abuja, Nigeria. [email protected] 08126909839
Disclaimer:

"The views/contents expressed in this article are the sole responsibility of

John Egbeazien Oshodi, Ph.D.

and do not necessarily reflect those of The Nigerian Voice. The Nigerian Voice will not be responsible or liable for any inaccurate or incorrect statements contained in this article."
Articles by John Egbeazien Oshodi, Ph.D.