Mr. President, the Boko Haram Crisis Requires a Psychological Evaluation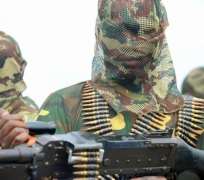 In a sense, President Goodluck Jonathan's open and public statement that the violent Islamic sect, Boko Haram has infiltrated the federal government the presidency, legislature and the judiciary especially, is the final indication that our security forces have capitulated to the power and intrigues of Boko Haram, a small band of radical Muslims.
It is now apparent that the President and his security agencies heads, among whom are the inspector general of the Nigeria police force, the Director Generals of the State Security Service and the National Intelligence Agency cannot figure out how to deal with the Boko Haram crisis.
The dreaded Islamist sect, Boko Haram is continuously recruiting any one that believes in their absolute values—suicide bombing mentality and explosive religious temperament.
The sect believes in acts of physical punishment, in the negative control of others, and has a strong rejection of collaboration and dialogue with persons outside their absolute convictions. And the Boko Haram aggressors see goodness in punitive religious behaviors.
Our National security forces and other anti-Boko Haram forces have continued to engage in heavy-handed gunfight with the group, and the sect members face continued raid and arrest by security agents, yet the killings of innocent civilians and burning of their homes endures.
All along the Boko Haram group is concentrated in the Northern part of the country but now we are told they in the government which means they are everywhere across the nation.
The violent Jihadist sect is still in its emerging state and currently non-international in its terror work. As an Islamic combative group which seeks to establish an Islamic doctrine in every place it members find themselves, anything that does not strictly adhere to its interpretation of human behavior and societal governance is null and void. This includes the Nigerian Constitution.
To them the current system of Democracy in Nigeria which is patterned after that of the United States of America is antithetical to their faith and therefore sinful in its entirety.
The only way forward for the group is to have control everywhere in which they are present, and use violence in an effort to impose a strict form of Islamic ideology.
At least within Nigeria, the Boko Haram has established itself as a domestic terrorist organization and seeks to create direct and indirect influence in common places within the society and exert influence in government leadership.
To begin to understand Boko Haram believers and agents the psychological profile of its dead and living leaders as well as its students within the country and Africa need to emerge.
The sect appears driven by a deeply-rooted psychological positions and teachings marked with massive oppositional, destructive, manipulative, controlling, disguising, possessive, submissive, retributive, warrior, and deadly characteristics.
In order to begin to safeguard our national security, psychological testing and investigations by non-psychiatrists but by persons trained in doctoral level forensic/clinical/social psychology will be needed by the government.
There is needed in order to introduce psychological personality and investigations exam questions to help assess already serving employees and applicants for security and other sensitive agencies.
Culturally appropriate psychological instruments could be used to learn more about the general or specific facts about potential Boko Haram interest and sympathizers. Psychological instruments could help us find out how they function, help to predict their violent behavior and functioning in the future.
Psychological testing and its outcomes could contribute to some decision making process to many security problems currently faced by the nation.
John Egbeazien Oshodi, Ph.D, is the Secretary-General of the Nigeria Psychological Association (NPA), Abuja. [email protected]
Disclaimer:

"The views/contents expressed in this article are the sole responsibility of

John Egbeazien Oshodi, Ph.D.

and do not necessarily reflect those of The Nigerian Voice. The Nigerian Voice will not be responsible or liable for any inaccurate or incorrect statements contained in this article."
Articles by John Egbeazien Oshodi, Ph.D.