Nigeria: Recurring Economic Crisis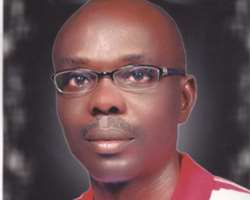 What is happening to our nation Nigeria? Once called giant of Africa when it attained political Independence October, 1960 from Britain is worrisome. Then, federal Republic of Nigeria enjoys a good international reputation for its attitude towards the foreign policy, on Africa as a Centre piece which makes the country enjoyed the big brother roles.
But, today we ignore the tenets of founding principles on statehood. We have become a nation more interested in what we do for ourselves and cronies that what legacy are we building for the next generation yet unborn.
We have abandoned the core moral values of our society and resorted to a heartless competition; politics with bitterness, over who has the strategy to destroy and killed the honorable careers of others. The winners takes all syndromes.
Let us first remember that, in terms of economic development nothing really on ground since May 29, 1999 of democratic governance. One of the most visible signs is rising inflation.
The electorates believes that somebody has to take the political burden of making change in Nigeria. The masses think is General Buhari, the change politician can do that and improve the economy. Thus, clearing the path for Nigeria to join the league of countries which can boast the best economic climate in the world; but what happened was tremendous upheaval.
Since the present government came into governance , there is breakdown; lack of electricity supply, water shortage, fuel scarcity, delay in salary payment, deplorable roads, unemployment, increase in sea piracy, armed robbery and the cost of the living standard of the masses, an average Nigeria can hardly afford a meal, a day with their families and depreciation of the nation's local currency naira. Politics should be about ideas and how these ideas are translated into a better living conditions for the people.
The ruling party, All Progressive Congress APC had not developed any economy policy for the electorates who voted out the ruinous former ruling party, Peoples Democratic Party PDP that ruled for sixteen years of abject poverty.
Oil the mainstay of the nation's economy, the prices had dropped sharply on the international market and the four refineries which are obsolete with corrupt officials at all spheres of the economy; Nigeria, being an import oriented base making it difficult for growth and development.
Overtime, our increase in mineral resources for example has caused decreased in Agricultural produce to such a point that today, we import many basic foodstuffs e.g. rice , maize, vegetable oil, frozen fish and meat etc.
The government is obviously aware of these problems; the solution to most of them is steadily long term infrastructural changes, the privatization of the oil refineries and agricultural output which will ease the poverty being experience.
For example, when Nigeria became independence in 1960, it's GDP stood at N2493.4m with a contribution of 64% from Agriculture, forestry and fishing sectors of the economy.
It is significant to note that the economy particularly Agriculture recorded tremendous self-sustaining growth and expansion before the advent of crude-oil called black gold became main foreign exchange earner. Revenue from agriculture was appropriately used at regional levels to build landmark social and economic infrastructure while providing basic services like education, health, water and electricity supply. e.g. University of Ife now Obafemi Awolowo University OAU, Liberty stadium, Ibadan, Cocoa House, and Nigerian broadcasting and television services in the western region,Ahmadu Bello University Zaria, North, while at Eastern region, University of Nigeria Nsukka, were not built with foreign loans, but proceeds from Cocoa, groundnut , cotton, rubber and palm oil.
The situation has lingered without any clear direction from the past leaders because of crude-oil, the government forget Agriculture. The simple fact remains, we don't' have leaders because they are not concern to the plight of the masses they governed.
Strategically, trade is the power house of growth. Nigeria can export its agricultural products to oversea.
Indeed, trade creates employment, improves trade balances, lower the prices of goods and generates sources of income through tariffs and tax revenues for the government and peoples of Nigeria.
The essence of my argument is that we need to re-evaluate our developmental strategies, so that it will ensure political stability in the long run if economy is not based on crude oil only.
It is on record that in Nigeria's our common enemies are corruption and insecurity had eaten deep and cankerworm to the citizenry which is the biggest threat to the nationhood.
The All Progressive Congress ACP is winning in a very different way. The changed reality completely out of anyone's imagination.
Yes, President Buhari has lost influence and focus through his support of one sided fight, war for corruptions, but one must acknowledge his sincerity in his first "Wind of change speech" to the nation, bring sanity to the Nigeria society and overcome its inertia and challenges its limit, especially the way previous governments had mess- up the economy via corrupts officials and individuals. Unfortunately, most of the people around Buhari are wasting his good intention, because they are all members of the previous PDP Government, Governors, Ministers, Senators and members of the House of representatives etc. as if they are above the law.
The senate and House of Representatives could not deliberate on the national budget, irregularity in budget. The whole drama was nothing but a democratic farce and thwarted the name of change.
Brethren, without fear, favor and bias. The APC have failed to meet the bench marks of good governance and the growth of Nigeria's struggling economy.
The president of the Federal Nigeria Mohammadu Buhari constant travelling to solicit for foreign investors and assistant had not yield any dividends to the ailing economy. The travelling President had the country at heart according to the presidential spokesman to garner and boost the lost glory of yester-years of the Federal Republic of government of change and accountable.
Nigeria is already a carcass of itself after God is corruption, and insecurity. It needs serious managing otherwise it will implode.
Security can be defined as a state of safety which allows a healthy environment and guarantees respect for lives and property in any given society, security is a requirement for growth and development.
As nothing can be achieved in a state of anarchy, the prevailing crisis in the country is such that if it continues, no meaningful development can be achieved in the country. Also, communities which hitherto shared good and conducive neighborliness are now at war with one another due to disputes over land.
The recent persistent attack on communities, killing, kidnapping of indigenous people by Fulani herdsmen bandits in Nigeria has hugely create an atmosphere of insecurity to lives and property.
A circumstance of this nature cannot give rise to social and economic growth of the nation. It may be sometime before this big-brother country regains some of its former prosperity.
For those of us on the threshold of electorates, the coming into office of Nigeria's most progressive governing party, APC is a timely development. We do not only view it as a source of inspiration for good governance, but also it leadership, a patriotic African leader with discipline tag, but it is proven its mettle is weak without focus floundering in choppy seas.
It is now clear that there much to change in Nigeria, All Progressive congress APC, Microphone change based on making nice speeches for the public consumption at home and abroad is laughable. Really , the Minister of Information and APC National chairman ,Mr. Lai Mohammed and Chief John Odigie-Oyegun regular interviews and speeches at the national level is nothing more than a sugar-coated one which they will hardly live up to the electorates promises.
Lai and Odigie-Oyegun are misleading Nigerian's, APC and themselves. If they knows they are not going to do, what they says, the change Mantra they might as well not say it, is a rape on democracy.
The Russian President Vladimir Putin " instead of the triumph of democracy and progress, we got violence, poverty and social disaster- and nobody cares a bit about human rights, including the right to life. I cannot help asking those who have forced that situation: Do you realize what you have done.''
It pains me how a country that called itself giants of Africa continent , with more than enough mineral resources and fertile land ; could bring hardship and abject poverty to the majority of its citizens.
Nigerian electorates, beware of the Microphone change-revolution and the attempted to misinform Nigerians about the true state of the economy.
It is time for a new thinking and a new economic order that must lift us from the cycle of poverty and inequality. We need to fight poverty with socio-economic approach by investment in education, and promotion of new trade with our trading partners.
Since the country's economy has taken a different turn. I urge Nigerians to joins hand with the present administration to make agriculture the number one priority in its development efforts.
The aim is to eliminate the present large food deficit by increasing production and thus improving the nutritional levels of all Nigerians, to embark on comprehensive and well planned agricultural and rural developmental programs, in order to raise rural incomes and also to provide a base for the country's industrial growth and to step up production of agricultural raw materials to meet Nigeria's need and to have surplus for export with renewed vigour, to build a country which is united , strong, viable and free, so that generation of Nigerians will live a much better life.
Jinbobaraye Karibo-Nelson, JP, SCIPM, FECRMI,
A social commentator and security analyst, a senior member Chartered Institute of Public Management Nigeria, Full member Emergency, Crisis and Risk Management Institute of Nigeria. Writes from Ogu Town, Rivers State, Port Harcourt via [email protected], www . Karibonelson.com
Disclaimer:

"The views/contents expressed in this article are the sole responsibility of the author(s) and do not necessarily reflect those of The Nigerian Voice. The Nigerian Voice will not be responsible or liable for any inaccurate or incorrect statements contained in this article."
Articles by Jinbobaraye Karibo-nelson