NIGERIA: NO OPTIONS FOR ZONING PRESIDENT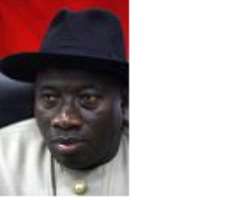 The recent sworn -in of Dr Goodluck Ebele Jonathan as the President and commander-in-chief of the Armed forces of Nigeria
The recent sworn -in of Dr Goodluck Ebele Jonathan as the President and commander-in-chief of the Armed forces of Nigeria after months of political wrangling is a victory against democratic forces in Nigeria, Africa's most populous and largest democracy.
Since the inception of the Peoples Democratic Party led government in 1999, many of our detractors in the ruling party are selfish and unpatriotic to the nation; create conflict in our country. This political motivated crisis exploiting the weakness and mistakes at the saddle of power in Abuja and most Nigerian are aware of this, but now that President Jonathan had assumed power these is not the time to squabble over who to blame but support him to restore the nation glory.
President Goodluck Jonathan on ascendancy, he reassure local and foreign investors that government and the entire Nigeria public will do everything in their power to ensure peace, stability and safety of investment. President Jonathan's he was noted for his ability to relate to persons from all walks of life without any trace of aloofness or arrogance and he remained loyalty to his former boss our beloved President Yar'dua until his demise on May,2010.
The blessed nation of Nigeria, our intellectual, the media and the security agencies need to exposed and introduce investigative and clarity at all time,when it is obvious that those who are not been doing what is right, politicians generally falling on there duty should not be let go. It is pity that we have political elements that have reached the corridor of power that have evils views of Nigerian as a nation, because political parties, whether in government or opposition have been structure in a traditional fashion.
The views of elderstateman and Second Republic politician of the ruinous defunct National Party of Nigerian (NPN) Alhaji Tanko Yakassai on record as having said, the ruling party constitution centred on zoning for the post of President, that President Jonathan will not be accepted for the post and another chieftain and political landlord Senator Joseph Waku of semi-arid constituency also stunned the nation about the presidency, that if by 2011 they failed to clinched the seat of power there will be no peace and Alhaji Lawal Kaita an individual statesman that the North would stop the President Gooluck Jonathan at all costs from occupying the presidential seat beyond 2011 and they never retracted there statement. Because power in PDP is a closed monopoly of a few individual mere recycled than elected.
Nigeria's total of 50 years under military and civilians government the North had ruled for a period of 38 years while south only ruled for 12 years. Peace can not be kepy by force. It can only be achieved by understanding. The North need people like Balarebe Musa, El-Rufia and Col Abubakar Umar retired; these are sincere and detribalized leaders, men of principles who could not compromise.that is the type of politician we need in modern Nigeria, not those that can be selfish in noble ideals.
Political argument is part and parcel of the democratic process. what Iam most worry that we should avoid is the temptation to expand argument into violent expressions of political, religious, and cultural different as has indeed happened in the central states of Jos.Some of these crisis are manisfestations of political extremism arising out of political intolerance, which itself is the result of lack of understanding of the rules of the political game.
It is true that there is freedom of expression, but they should control there question and answers that centered on the national issue- stability. Political parties have a vital role to play and are the only means to structure competition for representation but that can not supercedes the national constitution.The 1999 constitution, guaranteed the right of President Jonathan or any other bonafide citizen of Federal Republic of Nigeria that wishes to run for any elective office and no one or group of persons should try to subvert the constItution. Coming of President Jonathan by God Almighty it can not be ignored by the agent of local imperialist.
Presently, we have a bigger crisis at hand. The Niger Delta issue; were the mainstay of the nation economy is been derived, secondly electoral reforms, employment and power sectors by solving and tackling this probelm will help to reduce crime and bring stabilty to the country polity.
President Jonathan had already followed the master plan of the late President Yar'dua whose government has adopted the master plan as its policy framework for the development of the Niger Delta Region. It is rather naive to proclaim that zoning presidency will move Nigeria forward. Balkan state of former Yugoslavia tried it and 10 years after the death of Josip Broz Tito in 1980 it fell apart, is now history in the Eastern Europe.
Zoning or rotating the President between North and South, rather than uniting and providing absolute stability for Nigeria, actually will widen the gap in polarizing the country into ethnic lines.
The situation is so dire now that we are witness more calls for good governance. The ruling PDP zoning system North and South is not acceptable and there was no options or provision in the nation constitutions that barred any candadates from South to contest the post of President. What Nigeria needs today is drastic changed based on vision and commitment to a strong and prosperous nation.
Our politicians need to be practical in there dealing,any planned that rests on weakening a strong Nigeria state must not be entertained. The general interests of Nigerians must come before the interests of regional,ethnic political elite or those who claimed to be champions of feudal right.This means will strengthen Nigeria nationalism to higher peak and a good platform on the international scene.
Nigeria need really constitutional reforms, this will break the obnoxious ideology to balkanize Nigeria politics. Nigeria is a country to be envied. although some of our past leaders almost destroyed buoyant Nigeria and its rich economy through the barrel of the gun.
Not too long 1993 election which was widely regarded as the freest and fairest in Nigeria;s history since the attainment of independence. That is the view of the many international observers who monitored the election, which late philantropist Chief MKO Abiola of defunct Social Democratic Party (SDP) won. It was General Babangida fondly called IBB or evil genius decisions to annulled the election because of the candidates he supported Alhaji Bashir Tofa of conservative NRC failed who is also a disciples of the Yakassai's, old guards of the Nigerian politics.
Overtime,Nigeria had made huge sacrifices for democracy. It is ironical that old walls are crumbling in Nigeria's political kingdom and loyalties to old faiths are shaking, but Alhaji Yakassai and the co-horts who are regional champion still rooted in the 1960's i.e. propagating confrontational politics which proved disaster for Nigeria because they fail to embraced modern civilization.
It is time we give support to President Goodluck Jonathan the charismatic and visionary leader that will unite and lead the nation to a greater height. The messiah who will ensure our well-being and takes cares of the probelms of the masses. It take time for a redeemer to appear for the public to recognize a sincere and able leader.
Kudos must be given to the Nigerian press and the civil society organization scrutinizing government and opposition conduct, exposing corruptions and highlighting ills of the society and human rights violation as the watchdog and guardian of the peoples.
Finally, thanks to the Federal Government by naming the Katsina international airport after Yar'dua late Nigerian president, few years he was at the seat of power provides the Niger Deltan with ray of hope with his brand of pragmatic philosophy. The late president is a leader who conceives an idea and keenly seeks to make the dividend of democracy come true.It is in this light that we call upon all concerned to exhibit a high sense of maturity and patriotic and any action that will tend to desist from democratic governance in which the Nigerian people are enthusiastically engaged.
Unity is the goal with perseverance anything is possible achieve.
JINBOBARAYE KARIBO-NELSON,
a social commentator writes from Port Harcourt
Disclaimer:

"The views/contents expressed in this article are the sole responsibility of the author(s) and do not necessarily reflect those of The Nigerian Voice. The Nigerian Voice will not be responsible or liable for any inaccurate or incorrect statements contained in this article."
Articles by Jinbobaraye Karibo-nelson