Make The Most Of Social Media For Your Business And Brand In 2016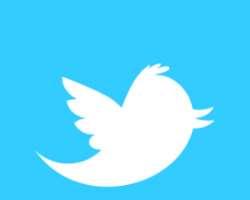 If you run a business, big or small, and you plan to have an amazing and profitable year, then there are a few things you need to know.
If you are among those who have been ignoring what impact Social Media Marketing can have on your business, it is time to have a paradigm shift. The challenge for you as a business owner or brand custodian is to step up your social media strategy this year by creating a workable social media content calendar.
Here are 3 reasons why creating a content calendar is important.
1. The calendar is helpful in planning and developing strategy. There is a saying out there that, "If you fail to plan, you plan to fail." I believe this is true. Planning is essential to succeeding. Planning and strategy development also help you to be better prepared for the opportunities that abound in the year.
2. The Calendar creates a framework for ideas to start popping in your head. You would not believe the content ideas that start coming to you once you have an appropriated calendar.
3. The calendar helps you stay more consistent. The bottom line is that it keeps you on track, so you are no more winging or fudging it. It's right there in front of you.
Are you ready to fully maximise your social media platforms? Are you primed to achieve brand loyalty? Do you care about customer and market perception? Do you need professional help to achieve any of these? We can help.
TRW Consult is an award-winning idea management and marketing communications agency with acclaimed expertise in social media management, digital marketing, publicity, content marketing, scheduling and calendar deployment services, among others.
To know more about us, please ring us right away on 08136502040 or email us through [email protected]
Disclaimer:

"The views/contents expressed in this article are the sole responsibility of the author(s) and do not necessarily reflect those of The Nigerian Voice. The Nigerian Voice will not be responsible or liable for any inaccurate or incorrect statements contained in this article."
Articles by Akogun Olalekan