Building Strong Regional Trade Across Africa: What PMB Can Do For Nigerian, African People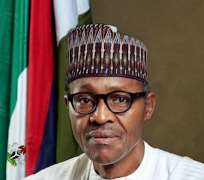 Whereas, it is in society's best interest to have as many of its citizens as possible climb to the apex of the ladder of success; whereas, there is a direct correlation between the percentage of citizens in a society whose fundamental needs are met, the percentage of citizens that can be classified as productive members of society, and the rate at which the society advances educationally, economically, technologically and in terms of the well being, generosity and the decreased tendency towards illicit behavior by its citizens.
The government has a natural duty to ensure that its citizens physiological needs and safety needs are met, and also has a sacred duty to help its citizens meet their love, belonging, and esteem needs. In addition, the government must ensure that it is fiscally responsible and that all of its activities are carefully monitored and sustainable in the long term both through employment and population patterns, through unanticipated crises, accomplishing this however requires a number of specific mandates which of course is not far from possibility.
Governments ought to consistently approach justifyable means to weaken the concept of national poverty line, emancipating the citizens from untold hardship; via sound, workable and friendly economic policies, de-emphasizing the concept of administrative bourgeoisie towards ensuring that production is evenly distributed across the production line where locally made products can also have their international market relevance, strong support base for the growth of SMEs, building sustainable international business and economic relations, tackling security challenges, supporting local-foreign engagements through strong public-private-sector-patnership (PPSP), increased support and patronage for indegeneous or made-in-Nigeria-goods, building strong agroeconomic policies towards increased food production, enhanced food security, preservation of perishable items and generating widespread employment viz-a-viz human capacity training, programme development, policy formulation/implementation and organized synergy.
Nigeria, with her vast array of wealth (abundant natural resources, huge foreign reserve, overwhelming human resources and cutting-edge intellectual and business deposits); yet, she continue to occupy an infamous position amongst the comity of failed states on Earth; a 2013 Business Insider Foreign Policy Report consigned Nigeria to #16 on the ladder with indices as corruption, poor employment and terrible infrastructural development as major challenges; standing shoulder-to-shoulder with Eritrea #25, Liberia and North Korea #23 tie, Uganda #22, Syria #21, while Ethiopia, Niger and Kenya occupies #19, #18 and #17 respectively; this cannot be said to justify the spirit behind the humongous annual budget from the Executive to the National Assembly towards the purported ''development of our Land''. Na so we go de dey?
President Buhari holds the instruments of State; his foot-soldiers (proposed Ministers and aides) have a chance to carve their names in gold. PMB must look beyond regional and ethnic sectionalism, and take a nationalistic look at the peculiar economic values and buoyancy of each State, synergize properly and apolitically with the State governments, on ways and means towards developing the seeming dwindling economic fortunes of States, revamping State-owned industries, ensuring self-sufficiency and sustainability, reducing Federal Government financial and other obligations to States; with this in the fore, States like Edo, with a sleeping giant Gelegele Seaport lying helpless, Kogi with a rich Ajaokuta Steel, rottening away and Kaduna with the Nigeria Textile Mill begging for help will automatically experience a quantum leap from the dead and the third tier of government (Local Government) will automatically resurrect as they can now have direct impact in the development of the State, working more actively with their State governments. Trade across Africa can be enhanced through cross-regional partnership, patronizing Country's peculiar resources and trade interest.
African governments as usual will cross-pollinate ideas via the AU and other Pan-African organizations; curtailing the proliferation of light and small arms, provision of clean water and alternative energy sources, promoting the big-brother tendency and mounting an Africa united force against bad governance, corruption and infrastructural decadence. As a major force in Africa, these and more are PMB's obligations to Nigerians in particular and Africans in general.
However, our domestic disturbances must be greeted with frontal and co-ordinated military resistance; insurgency in the North-East must be deconstructed and not allowed to spread beyond its current periphery; a seeming hierra-kirry is brewing in the South-East towards the actualization of the Sovereign State of Biafra, there must be a holistic approach to addressing thus; the disturbing activities of Fulani herdsmen viz abduction and kidnapping in the South-South, South-West and South-East must be seen to be quickly nipped in the bud, corruption; a cancer which have seemingly eaten deep in our governance and peoples' fabric and the anti-corruption war which was the rallying point of PMB's campaign must not be seen to be a sloganized effect but a corresponding action to a pledge; government must wake up to its responsibility of protecting the life of citizens at home and in the diaspora, and securing the properties of people and State, without which every efforts to spearhead the Pan-African agenda and place her on the path of developmental history will be an exercise in futility; after all, charity, they say, begins at home.
As President Mohammadu Buhari sets to appoint his Ministers, action must go beyond largely touted political compensation, and seek to address burning national issues; unemployment, economic reforms, Boko-Haram, the cleaning of the Niger-Delta, Nigerian roads, widespread industrialization etc. Nigeria has the relevant prerequisite to graduate from the class of fragile or failed States to the league of working States. In all these, the effect of the co-operation of citizens to the growth and development of any nation cannot be overemphasized. No nation today recounts her history without due regards to men and women who stood doggedly for national interest Martin Luther King Jr (USA), Mohatma Gandhi (Indian), Magareth Thatcher 'Iron Lady' (Britain), Nelson Mandela (South Africa), Mao Zedong (China) Jerry Rawlings (Ghana) etc.
The vision of our country lies in the hands of our youths. They are filled with tremendous and towering ambitions. It will be a great wastage of human resources if these youths are not given an opportunity to exercise their talent. This beautiful land needs these youths in order for our soil to become a brighter one. Nothing can change without the youths.
However, Nigerian youths must first pursue a good education, equipping themselves with the instrumentalities of leadership, develop keen interest in their environment and ensure they exhibit helpful and positive attitude capable of propeling governments to nurture them to meaningful leadership positions geared towards effective nation building. PMB has a sacred obligation to build a robust cross-regional relations towards enhancing and promoting profitable trade and investment amongst African nations.
Eseosa Morgan Ewere writes from Ikpoba-Okha LGA, Benin City, Nigeria
08050799356
Disclaimer:

"The views/contents expressed in this article are the sole responsibility of

Morgan Eseosa Ewere

and do not necessarily reflect those of The Nigerian Voice. The Nigerian Voice will not be responsible or liable for any inaccurate or incorrect statements contained in this article."
Articles by Morgan Eseosa Ewere