"Technology Development Bank Of Nigeria Plc"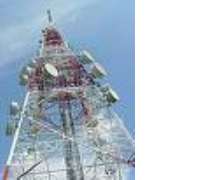 Evidently, time has heuristically changed the norm of following the most cost-effective route when adopting a solution to a new dawn of following a most 'sustainable-effective' route which is most-possibly achieved on the heels of technology. In other words, technology is now, more or less, the only hope of meeting the compulsory demands of sustainable development as established by the tenets of Sustainable Development Goal (SDG), set to commence under the leadership of president-elect of the African Development Bank, Dr. Akinwumi Adesina come September 1, 2015. As such, the establishment of 'The Bank of Technology'- a Financial Development Institution- most practically poses to be our best attempt (most diligent and intelligent effort) in creating and managing the expected sustainable development the world (UN) is waiting see of us(Africa, particularly Nigeria)
Prospectively, with Millennial Development Goal (MDG) winding up to its expiration later this year and the United Nations set to roll out a new windmill Development goal themed 'Sustainable Development Goal (SDG)'to succeed and escalate the legacy of the soon becoming formal development goals, the call and measures taken towards sustainable development- majorly achievable via technology adoption and exploration - just got higher and tougher. Thus, globally yielding to the prioritization of the Least Developed Countries, mostly found on the south of the world's map, Africa.
Comparatively, the gargantuan technology deficit predominant in these Least Developed Countries –majority of which make the African continent, Nigeria in particular - and our hope in the attainment of sustainable development is undeniably and obviously farfetched considering over 70% technology shortage we are ensnared in. This has resultantly place a strong call for the implementation of a robust technology program that are indeed geared towards alleviating poverty in the lives of millions. In other words, a lot more work need to be done in establishing and strengthening the technology quadrant of the economy sphere.
Bank of Technology: With the long establishment of the development financing institution like the Bank of Industry Limited (BOI), Nigeria's oldest, largest and most successful of its kind which was reconstructed in 2001 out of the Nigerian Industrial Development Bank (NIDB) Limited incorporated in 1964, the message is clear on how Development Banks are agent of transformation on directed sectors of the economy bearing in mind that the bank took off with an authorized share capital of N2 million (GBP)in 1964 and now has an increased amount of N250 billion from N50 billion it was previous set years ago. This was done in order to put the bank in a better position to develop our economy by addressing the rising challenge of our nation's economy.
Similarly, the Bank of Agriculture (BOA) Limited, incorporated as Nigerian Agricultural Bank (NAB) in 1973 is Nigeria's premier agricultural and rural development finance institution, was equally reenergize via recapitalization in 2010 by ex-president Goodluck's administration for the righteous purpose of repositioning our economy unto an effective and sustainable development, culminated into the change of the its name to Bank of Agriculture Limited (BOA). Accordingly the financial development institution was restructured and reformed, withits shared capital toned up to N50billion, in attempt to ameliorate the critical nature of agriculture to our national and general economic growth and development.
In the same vein, The Infrastructure Bank Plc established in 1992 formerly known as Urban Development Bank of Nigeria Plc, has its authorized share capital increased to N3.1 billion, as of 2012, in a bid to reposition itself to bring greater impact to bear on the nation's infrastructural development sector in subsequent years. The Nigeria's dedicated infrastructure bank, seeks to redress its infrastructural deficit if its goal of joining the league of the world's top 20 industrialized nations by year 2020 is to be achieved.
With the remainder of the successes of these few exemplary financial development institutions; Bank of Agriculture, The Infrastructure Bank, Bank of Industry, and their role in creating economic development and growth in our nation; would be nothing short of an act of wisdom to establish a Bank of Technology, bearing in mind that Technology is the mother of sustainable development in today's environment.
Though not so encouraging, The Infrastructure Bank supposedly prioritized ahead of others is left at the bottom with its shared capital, seriously poor when compared to others. More pathetically, the resource used in the implementation of technology infrastructure is being cobbled together out of the existing budget of the paltry shared capital which has inevitably made funds inadequate to (re)energize the technology sector of the economy.
In addition, the optimum performance of the Infrastructure Bank is more impaired by the lumped-up and blurry chunk of the responsibility of providing financial solutions to support key long term infrastructure (technology) projects in the capacity of transportation infrastructure, municipal common services, mass housing and district development, solid waste management and water provision, power and renewable energy project, the bank cohesively undertakes altogether. Apparently, technology has yet to draw enough attention to be duly recognized as an indispensable requirement in achieving sustainable development in our continent, therefore hasn't necessitated the adequate diligence and dedication needed to propel or propagate technological advances.
The establishment of the exemplified aforementioned Development Financing Institutions, (DFI) -a type of bank), was deemed fit on the factual basis that puts them as a top of mountain of solution, If one is to achieve the desired development for growth in the directed sectors and the nation's economy in general. As such, the establishment of Development Bank of Technology Plc otherwise called Development Bank of Technology (DBT) or Investment Bank of Technology (IBT) is overly due, if our nation and continent is to navigate the ship of her economy on the right track and the required pace for its full recovery and revitalization.
Roles of the Bank: Like any other Development Financing Institution, established nationally or regionally to provide medium-and long- term capital for productive investment and often heralded by technical assistance in Least Developed countries like African counties, the roles and responsibility of the proposed Bank of Technology may not be necessarily different but dedicated or specialized on technology infrastructures that's tailored to African continent.
Expectedly, the bank would: work diligently to provide innovative financing instruments and private equity funds toward technological business or investment in Africa ; pioneer several innovative policy and finance initiatives that will leverage robust shared capital in bank finance commitments towards Africa's technological sector; promote effort that will increase the market capacity of developing countries to export new technology to presently classified developed countries; successfully establish Technological investments as having great returns particularly in the African continent; harness targeted oversees aids (monetarily) and push for political conditions that favors the business of technology; Spearhead subsidy programs that would adequately provide technological resources easily, quickly, effectively and at low-cost; make diligent and intelligent efforts to leverage domestic bank finance for the provision of technological assets; initiate and uphold programs geared to promote value-chain approach that will improve the linkages in the sectors of the economy and open it up to vibrant business activities;
Manage technological development so that all of the money and investment for technology becomes attracted into Africa as a source of revenue; create and follow an approach that would feature specific interventions for technology as a priority via the engagement of domestic, regional and international partners; Guide the continual funneling of funds to priority areas of technology; prioritize infrastructure(technological) projects that would help deliver bare-minimum technology for all; Initiate and Fund projects that place emphasis on clean and renewable energy or green energy – solar, hydropower, geothermal, wind; sponsor technologies and global scientific research;
Establish a combination of large, transformative regional power projects and smaller projects that can be executed more quickly and deliver immediate impact for local communities of our continent; work hand in hand with financial intermediaries needed to deliver affordable financing to African companies, especially small- and mid-sized companies (SMEs); mobilize domestic resources – pension, sovereign wealth, and diaspora funds – towards technology to further achieve the continent's development goals. After all, Africa has $158 billion in sovereign wealth funds alone; prioritize blended financing to reduce risk exposure to the private sector; work with governments to lower the cost of doing business across Africa; focus on unlocking technological potentials that will go a long way towards diversification and building "technological wealth" rather than relying on agriculture, oil and mineral wealth that are at the verge of transformation under the likes of Buhari's sweep-through; establish the bank as business development advisory services that will enable and facilitate technological decisions and capacity building, strong enough to position technology in SMEs and big enterprises; establish a business mechanism that would promote technological development, diffusion and transfer; address and prioritize Intellectual Property Right of technological driven ideas strong enough to secure venture capital for technological businesses-SMEs; uphold Technological assessment capacity that would help to manage, inspect, audit and generally monitor the threat (socioeconomic and environmental)posed by advanced and emerging technology; establish technology, via finance, as an effective way to promote good health and safety culture in our workplaces and general environment; and sponsor sustainable physical environment via technology-driven open spaces and landscapes etc.
Problems of ourEconomy: According to the president-elect of African Development Bank, we are greeted with non-inclusive growth regrettably caused by corruption and mismanagement, lack of transparency, social and economic insecurity, marginalization of females and youth, high-cost of doing business, inaccessible and unaffordable financing, infrastructural deficit, energy or power deficit, unemployment, whacky implemented policies, marginalization of rural development, general economic instability and lopsidedness which of course champions our continent, the highest of the world's poverty.
Methodology of the Bank: As such, the establishment of the bank would affords us a head-on tackle strategy as it is initiated and institutionalized to: Minimize the global widening of the infrastructural gap through "smart-technology- infrastructural development"; enable the private sector to increase opportunities in the job market; create opportunities for growth that will empower and lift people out of poverty through technological revival and promotion; successfully attract enough capital in private sector investment commitments to the technological sector; address issues in technological development, transfer and diffusion via Technology Facilitation Mechanism; Integrate our region and connect landlocked countries through partnerships with global Tier-1 providers and investment in transnational technology infrastructure like open access submarine fiber optic cable, regional and metro terrestrial fiber optic networks, state-of-the-art data centres with high energy efficiency mode of operation and others that can substitute for costly construction of highways, trans-boundary water basins, and railway, maritime, and air transport systems meant to connect us through to coastal ports; Reduce the greater pressure on other developed countries like US, UK, and Japan who, because of extravagant investment attitude to technology may be reluctant or not have enough to help us finance our continent's technology infrastructure and program; enable technology education, decision and capacity building; create resilience in the growth process, owed to rapid urbanization, which presently appears too fast for our economy to moderate or catchup with; severe the cord of corruption to its minimum by improved transparency made possible by technology to inject a see-through approach to the supply and distribution chain of resource particularly funds.
Gains of the Bank:The working together of all of these would usher in: a vibrant and prosperous technology industry that is well on track to revitalize Nigeria's economy; transparent economy void of corruption;shared prosperity; empowered population by virtue of access to education, jobs, and finances particularly youth and women via technology; reduced fragility of our society, policy, and economy which is said to be on the rise with over 53% of African nations categorized to be in fragile state; increased access to electricity to drive rapid economic and social development; revived rural and landlocked economy by elimination of barriers and having their goods and services connected via technology to viable markets –local, regional and transcontinental; reduce the cost of goods and services by virtues of reduced cost of doing business; shield our resource-rich economies from over-exposure to volatilities in global markets as we saw recently with falling oil prices ;generally transformed livelihoods as millions would have been lifted out of poverty; a more open Africa by virtue technological integrated infrastructure; successfully improved linkages in the sector of technology that is opened for vibrant economic activities; and a generally reformed continent politically, economically and socially.
In closing,only a Development Financial Institution like "Technology Development Bank of Nigeria Plc" can cohesively establish Technology investment as having great returns as it has the capacity to pay off many times over and at the same time, harness targeted oversees and national aids both policy -wise and monetary-wise because the establishment and ownership structure (public-private) and role this kind of bank in the economy makes that much of broad room for it.
Thus, by virtue of its establishment, National government would increasingly recognize that access to technology is a basic human right that need to be kept far from citizens economy arm's length. A vision of a continental access by all to the bare minimum of technology by 2030 can be in view as it is high time government and private organizations stepped up effort to project our technological industry to meet inter-regional and transcontinental demands. The financial institution can also play ample role in liaising for progressive annual budgetary allocation for mobilizing technology infrastructure in the regional or continental development plan. Indeed, the bank of Technology can make Africa, particularly Nigeria, the pride of the world in terms of having huge technology growth that will speedily lead to dramatic transformation of our continent as lives can be transformed by access to technology which means it can equally be deformed by its denial.
The establishment of this bank can speedily bring to fruition the pledged plans our government and leaders, both in the public and private sector,tokeep at their drive in using their invaluable skills and vast experiences to make a positive difference in the lives of all Nigerians and Africans at large. Equally, by reason of their role in this bank, leave blueprint on the sand of time of the African continent especially via technological giant strides which has been established in this century as critical in matching forward our lagging behind economy.
Technology must be involved at any level in development strategies. Imagine everyone, particularly women and youth, have access to the basic minimum of technology, it would unleash their powers like never before. Technology is paramount if the African continent and its people are developed and live healthy and productive lives. Women and youth (less strong humans) have a natural advantage and improve their lives. It does not only bring about good standard of living but longevity of lives via its mechanism of eliminating stress, accident, illness or diseases. Technology gives people leverage to start achieving their goals regardless of their age or gender and irrespective of the societal pressure or limitations. Technology can play a critical role in addressing our continent's challenges and embracing its opportunities.
In furtherance, the need for creating a bank dedicated or specialized in meeting the high demands (financial and political) of Technology is conspicuous at this juncture of economic sojourn unto a sustainable development. The establishment of Development banks have been fully encouraged all over the world since the 1950's and has caused them to greatly increase since then. Large regional development banks include the Inter-American Development Bank, which started operation in 1959; the Asian Development Bank, established in 1966; and of course the African Development Bank that began in 1964 which are presently elected to rule of its affairs and welfare.
This is once-in-a-generation moment and a chance and forAfrica-Nigeria to play her part in the recovery of our globally lost distance in the race of technological advancement and sustainable development. The time is ripe for the perception of technology to change in Africa, particularly Nigeria, from that of subsistence to one that promotes wealth through "Technology as a Business". The need to change the way we see technology – to see it as not merely about development, but as an economic driver can't be overemphasized.
"One might have to answer the question 'what can technology do?' by asking 'what can technology not do?' ".
Disclaimer:

"The views/contents expressed in this article are the sole responsibility of

Adebiyi Adeyemi

and do not necessarily reflect those of The Nigerian Voice. The Nigerian Voice will not be responsible or liable for any inaccurate or incorrect statements contained in this article."
Articles by Adebiyi Adeyemi