President Buhari Lacks The Capacity To Lead Nigeria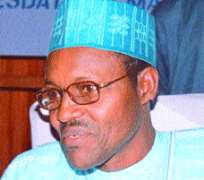 The Buhari Presidency is becoming more and more interesting. On assumption of office Buhari said he would fast-track the implementation of certain policies but the reality on ground is that the administration has been so slow that so many right thinking Nigerians now associate the administration with the term inertia.
Baba Go-Slow also lacks the dexterity to resolve very minor challenges within the APC and he allows these challenges to fester and linger as though the Party suffers internal democracy deficit. Since President Mahammadu Buhari mounted the saddle, the APC led government has been characterized by the following:
1. Indecision as expressed in making appointments and after-thought denials, taking actions and thereafter denying such actions….he cannot conjure the bravado to be firm in decision making.
2. Wrong security decisions such as the removal of checking points and movement of military apparatchiks to Maiduguri. The Security Adviser has told the President that the removal of checking points is a grave and unpardonable security error. He has been promptly replaced so Boko Haram can have a field day. As can be seen, Boko Haram bombing has increased in frequency and intensity, and the President has not woken up from his stupor.
3. Executive lies as claimed by President Buhari that he inherited an empty treasury, Whereas evidences on ground proved the contrary
4. Upsurge of Boko Haram insurgency, as no day passes without some suicide bomb explosion. Under President Buhari, the terrorist outfit appears to have had a smooth ride to execute their satanic vocation, and even worship places like Churches and mosques are not spared the agony.
5. Lack of capacity to lead as shown in the APC's inability to resolve very minor crises as the one rocking the National Assembly and other trivialities that could have enabled the administration entrench internal democracy. Here and there, the Party is factionalized as the self-serving members scramble for appointments that may not be coming soon.
6. Acute poverty of leadership at the centre as demonstrated in the President's inability to constitute his cabinet. Mr. Buhari can be likened to a sole administrator and this is fast eroding the confidence reposed in him. So suddenly the euphoria which characterized his ascendancy to power is dying down.
7. Buhari's brutally disgusting policy of Northernization, as 99% of his appointments is from the North. This has made him an enemy to his very corrupt sponsors like Tinubu, Rotimi Amaechi, Chief Akande, Opadokun, Timipre Sylva, Dele Momodu, some of who have expressed their disgust by writing open letters to the Daura-born Major General.
8. Gradual export of Boko Haram terrorists to Anambra State. Some call this a brainless policy because in the advanced Countries, terrorists and criminals are better kept in places which can be better secured by Government security agencies. For Example: Guantanamo Bay for the United States. President Buhari's intention may be to instigate a jail break and then bomb an innocent Igbo population and if it were not so, why is Ekulobia very attractive for Boko Haram prisoners?.
9. Encouraging Corruption by unilaterally approving a bailout. This is an impeachable offence. It can only be fair if the bailout is equally distributed among the 36 States. If the allocation of the bailout is uneven, then Buhari would be encouraging corruption. Meanwhile, Buhari's promise to make the Naira equal to the dollar has brushed aside as the Naira plummets daily and loses its capacity viz-a-vis other currencies.
10. Buhari's appointment of his former consultant Mrs. Zariki as interim INEC Boss. She has started work without the approval of the NASS. It offends public morality for a President to use his personal consultant as INEC Boss. INEC is supposed to be an impartial umpire during elections.
11. So far, Buhari by virtue of his acts of commission or omission, his inertia, his unilateral decisions and uninformed decisions has made people to rate the former PDP administration so high that the PDP administration is at the point of being beatified. Buhari has not shown leadership and he is nowhere close to taking actions in consummation of his electoral promises. For now, Nigeria has no compass and we are embarking on a risky adventure, as the crew is as confused as the pilot.
It was reported President Buhari shed tears over the outcome of G7 meeting as G7 leaders compile a list of corrupt leaders in Nigeria who have more than a billion dollar worth of property and investment in their countries all over Europe. Buhari hounds Ex-President Jonathan's aides without dealing with the issue of corruption in APC.Below is the list of most corrupt Nigerians.
THE LIST OF MOST CORRUPT NIGERIANS
1. Obasanjo
2. Atiku
3. Tinubu
4. Sylva
5. IBB
6. Amaechi
7. Ibori
8. Bankole
9. Odili
10. Dariye
11. Iwu
12. Oshiomole
13. Kwankwaso
14. Bafarawa
15. Abachas
16. Danjuma
18. Akighbe
19. Dikko
20. Bamaiyi
21. Wada
22. Useni
23. Dalhatu
24. Okorocha
25. Ngige
26. FFK
27. Agagu
28. Borishade
29. Bode
30. Jega
If this list is authenticated, President Buhari will weep again because most of those who bankrolled his election are crooks, and he will not have the temerity to deal with them the same way he is dealing with ex-President Jonathan's aides. Buhari cannot be a pragmatic leader and leadership without pragmatism soon pales into adhocracy and passivity. The intriguing thing is that Nigerians are painfully watching.
Disclaimer:

"The views/contents expressed in this article are the sole responsibility of

Idumange John

and do not necessarily reflect those of The Nigerian Voice. The Nigerian Voice will not be responsible or liable for any inaccurate or incorrect statements contained in this article."
Articles by Idumange John