Why Muhammadu Buhari Remains My Ideal Leader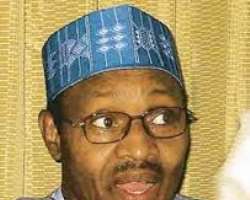 The recent order given by the new Commander in Chief has attracted many comments both complimentary and otherwise. As one who had worked him, I owe it as obligation to do some necessary explanations.
At the heat of political campaigns and even before, some of us both in the South-South (SS) and South-East (SE) parts of Nigeria were viewed as insane minds because of our support for Gen Mohammed Buhari (GMB). We were adjudged sell-outs and those who betrayed their kinsmen despite the consequences of the Biafran War (which I never participated in). It was that bad. Some people would aptly remind you of Chukwuemeka Odumegwu Ojukwu, the people's General, as a symbol of all the isms that were associated with Biafra, even when it was utterly unnecessary and uncalled for. My people failed to read the hand-writing on the wall, forgetting that in life of a nation, there must be a stage when time for blind deception, beguilement, subterfuge, hate propagation, brain manipulation and mental washing would be over.
Elections are now over. These same people wouldn't let me be. Even when it was obvious that the SS and SE, in a breach of sensibility, gaffed by throwing all their eggs in one basket. The result being a gargantuan loss in the power equation of the country at present and may be for the next 4 years. Jobs are offered only to seekers who signify interest by showing up.
For those who care to know, no amount of name-calling would change my posture. Everyone is entitled to choosing a role-model. Two of my role models in leadership are Ojukwu the people's general and GMB. Their respective stands in the Biafran War and the Nigeria's territorial war with TChad are very similar and with same goals. The stand General Ojukwu took to defend Biafra even with the resources of his father, was exactly the kind of stand GMB took to reclaim Nigerian territories from TChad and almost pursued the TChadian forces to N'Djamena, even when it was obvious that the Federal Government was dragging its feet.
The impression GMB left in me when I served with him in Jos as a Captain in the Nigerian Army (NA) cannot be erased in a jiffy. In 1981, just returning from Oddessa in then USSR (on a Strategic Tank/Battle Group Command Studies), my Battalion was relocated from Lagos to 3 Armoured Division, Jos, under the command of GMB. I had rarely settled down, when I was saddled with the command of 223 Reconnaissance Battalion (Rear), in expectation of the arrival of then Major Jimmy Ojokojo as the Commanding Officer (Main).
GMB addressed the Command and Staff Officers of the Division in preparation for our movement to Lake TChad Area in order to reclaim occupied Nigerian territories from the TChadian forces. Colonel Chris Ugokwe, the Colonel General Staff (Chief of Staff), set the ball rolling by calling on the GOC; GMB to deliver his address. Without any rigmarole, GMB went straight to the point. "If by the grace of God, I have been appointed the GOC 3 Armoured Division; the formation under which all Nigerian territories now purported to have been occupied by TChadian Forces fall within its Area of Responsibility, I rather be relieved of this appointment than have an inch of this territory under my watch taken-over without agreement over a cup of tea."
Before the end of the address, GMB gingered all officers in attendance and reminded them that the operation was an opportunity for them to prove their mettle by promptly recovering and defending the territorial integrity of the only country they called their own; Nigeria.
What struck me most was GMB's in-depth knowledge of some military history. After x-raying the important strategic roles played by Nigeria to sustain the OAU (AU), he reminded us with some pep-talk of many battles won by heroes. However, he told us that his own style of heroes were those who displayed fortitudes when faced with nearly impossible odds even if death was certain. In this specific war against TChad to reclaim our territories, he encouraged us and asserted that he never saw or envisaged a situation where we would be outnumbered or outgunned, not even when Nigeria had just acquired an arsenal of T55 battle tanks from Russia and some Alfa jets from France coupled with some Russian Ilyshin jets and other British light tanks already in our war chest.
Because of the rumoured strong attachment of France to her ex-colonies, GMB reminded us that the economic interests of France in Nigeria were too enormous for her to turn her back to us. However, he gingered our morale by reminding us of how between 23 February and 6 March 1836, about 260 Texians held off about 2,000 Mexican forces at Alamo Mission near San Antanio de Bexar. He also reminded us of how the Fall of Constantinople ended the Roman Empire. Constantinople succumbed to the Ottoman Empire on 29 May 1453. It was defended with about 8,000 troops as against 80,000 of Ottoman troops. GMB equally reminded us of the Battle of Shiroyama Hill, Japan; a war in which, despite being outnumbered, the last of the Sumaral forces had no option than to charge with only about 500 troops against the Imperial Forces of about 30,000, not-minding the Imperial superior fire-power.
Back home in Africa, GMB reminded us of the Anglo Zulu War, where the Anglo Forces numbering about 150, successfully withstood and repelled an assault by over 3,000 Zulu Warriors. After touching on the dare-devil nature of some other wars, GMB ended his address by reminding us of the great fortitudes displayed in both the 10 hour Battle of Cameron -30 April 1863, between the Mexican Army and the French Foreign Legion and of-course, the last but not the least, the Crossing of the Irrawaddy River by the British Infantry 24/28 February 1945 in Burma. This was a very fierce and the widest opposed River Crossing in Military History.
So, when I cast my mind back to this powerful lecture/address, I see a resilient General who was defeated at the polls, not once, not twice, but thrice and yet, not overwhelmed by the heat-shimmer of those political defeats. What an amount of resilience and a quantum of doggedness!
The doggedness in GMB makes me always browse military histories. I have browsed the Battle of Cameron several times and GMB's lecture/address keeps resonating in my mind with reverberating sound. A small Legion of 65 men was attacked by a force of about 3,000 Mexican Infantry and cavalry and was forced to be on the defensive. Some writers put it that 'the conduct of the Legion, who refused to surrender, led to a certain mystique – and the battle of Cameron became synonymous with bravery and a fight-to-the-death attitude'.
If anyone was told a few months ago that the former taunted and discredited GMB would be the toast of everybody today, with due respect and apology to go personal, the likes of FFK, the Metus, the Marilyns and the Fayoses etc would wish one dead or at least take one to the cleaners and prescribe some tranquilizers. On a lighter note however, bearing in mind that GMB could be of the Fulani stock and a man with an unrepentant love for his country, I knew GMB would bounce back one day (Fulanis could be synonymous with marathon races and unquantifiable endurance).
Today, people are wishing that his first outing as a Head of State of this country were not cut short. Perhaps, if GMB, they opined, had served for about 4 more years, Nigeria would not have been what it is today. No pretences about this. However, wishes would never be horses. Resilience, ably assisted by Providence has once more thrown up GMB.
I have been to the country homes of 5 of our former Heads of State cum Presidents. The humble country home (not hill-top home) of GMB could automatically educate anyone who cares to listen that in this his Second Missionary Journey, GMB is ready to pursue, even to hell via the laws of our land, anyone who mismanages or converts any public funds or property entrusted to his/her care. No doubt, surprises await Nigerians, not excluding some of his party men.
And so, during the fierce electioneering/campaign tours, the sitting president, as a vantage Goliath, was armed with the Federal war chest/strong room/vault and additional billions of naira 'donated' by those who partake in the sharing/looting of our national treasury. On the other hand, GMB, as a disadvantaged David, managed to rake in some naira here and there for his campaigns.
Then, came the hour for the primaries; while the incumbent was virtually 'returned' unopposed after which he made his usual promises to Nigerians, GMB was faced with four very wealthy opponents. This notwithstanding, GMB emerged the opposition flag-bearer. During the primaries and electioneering proper, GMB told those waiting for him to dole out quids that 'neither dollars nor naira have I for you. But on my honour, I promise not to steal your money while governing with the fear of God and sincerity.'
The reader is therefore, requested to match these scenarios with the fight between the biblical David with his catapult and Goliath with his height/size, armour and sword. Even the hiring of Nigeria's version of the German 'Joseph Goebbel' ie FFK with his deep, over-zealous orations and virulent bring-him-down hate speeches could not divert the wind of change. God is great!
Any country that learns from History will never derail. I remain a man who must strive to learn from history. I strongly hope and pray that GMB will not be surrounded and derailed like his predecessor who was deceived by some weird characters who came out of their political and Pentecostal dreams to deceive him that 'God saw him' as our only savior and decreed that no man born of a woman could chess him out of Aso Rock. I hope GMB was not delivered of his mother via a caesarean section.
The good people of SS and SE, kindly put on your thinking caps. Politics in Nigeria could be more than what we thought it was. The comic story of the Dog and His Reflection could be quite educating as a soft skills training material to teach us soft skills training courses. We need to be wiser to master the arts and sciences of Nigerian politics. Though Nigeria is not at the same level with USA, it is my take that in every local government of this country, there could be a presidential material; perhaps, a near-perfect leader for our imperfect citizens or a manageable leader for our unmanageable citizens. Am I communicating?
(McBen Nwaka is a retired but not tired Colonel… 08033071357)
Disclaimer:

"The views/contents expressed in this article are the sole responsibility of the author(s) and do not necessarily reflect those of The Nigerian Voice. The Nigerian Voice will not be responsible or liable for any inaccurate or incorrect statements contained in this article."
Articles by McBen Nwaka