Is Nigeria Ready for democracy? Will there be a Nigeria in 2015 (Nigeria Needs True Statesmen)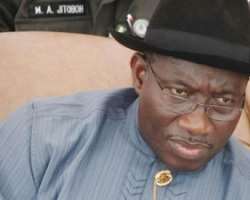 There have been concerns in various circles that Nigeria may not be ready for democracy. Also, as we just finished celebrating 54 years of independence from the British and the centenary celebration of the amalgamation of the Northern and Southern Protectorate to form the enterprise called Nigeria; many also wonder whether there will be a Nigeria in 2015. The doomsday prophets are both Nigerians and foreigners, especially our American allies. Their fears are also connected to the desire/agitation by the northern elite for power to return to them.
If the country does not divide, then clearly Nigeria needs true statesmen in 2015. How do you define or know a Is true statesman? American Congressman Forbes posted on Christian Coalition website on October 13, 2014 that "True statesmanship depends on a commitment to lead by principles and values. Perhaps more than that, it depends on the ability to come together to build consensus, not a patchwork of compromises. True statesmanship births a desire for common ground. If we posture ourselves as statesmen, we come to the table with respect for each other, an open mind to ideas, and an understanding of each other's unwavering principles. Statesmanship requires hard work and respect. It is not the easy way out. But it's necessary if we want a healthy, thriving, functioning government."
To reproduce a portion of an article titled: 2015 Preventable Implosion, "In the year of our Lord Two Thousand and Fifteen, there was a country called Nigeria, in the western part of Africa. The country was rich in natural resources and human resources. Unfortunately, it imploded and suffered self-destruction. Some say it was because of visionless and corrupt leadership, while others believe it was because of its morally decrepit citizenry However, all observers agree that the various malaises that led to the downfall of that great country were preventable."
"What legacy are we leaving our children?" a reader asked.
There is accusation on the northern part that they a feeling of "entitlement-to-rule-the country" running through their blood veins. The north whose original African culture is very intermingled with the culture and religion of the Arab invaders/conquerors. The north is rich with various original languages and beliefs. Yes Islam is common, along with Hausa language, but there are many Christians and non-Hausa speakers. The South should not be deceived into believing that the north is their enemy or that there is unity in the South. Some of the supposed "unity" is anchored on a distrust of the north.
The unity of Nigeria has been stated to be non-negotiable, but the elections of 2015 could be a watershed moment and the world is watching.
Our democracy, though going, is suffering from many weaknesses. Incessant de-camping, political in-fighting, mistrust, unemployment/poverty, infrastructure decay, rudderless leadership, and immoral followership are some of the various ills facing Nigeria.
For 2015 general elections, President Goodluck Jonathan has emerged as the consensus presidential candidate of the Peoples Democratic Party (PDP). This has been described as anti-democracy by critics and Dr. Abdul Jhalil Tafawa Balewa, his only challenger so-far, has taken the matter to court. Dr. Balewa, the son of Nigeria first and only Prime Minister, is insisting on a Primary.
The opposition All Progressives Congress (APC) has four candidates that have picked up nomination forms. They are: former head of State, Gen. Muhammadu Buhari (rtd.); former Vice President, Atiku Abubakar; founder of LEADERSHIP Newspaper, Mr. Nda-Isaiah; and Kano State Governor, Alhaji Rabiu kwankwaso. The major problem plaguing APC is whether they will be fielding a Muslim-Muslim ticket. Given our pre-occupation with religion. Pundits point out that this is not June 12 where Abiola/Kingibe was a Muslim-Muslim ticket.
Some of the political parties in Nigeria include: Accord, Action Alliance, Advanced Congress of Democrats, Allied Congress Party of Nigeria, African Peoples Alliance, African Democratic Congress, Alliance for Democracy, All Progressives Congress, All Progressives Grand Alliance, Citizens Popular Party, Democratic People Party, Kowa Party, Labour Party, Mega Progressive Peoples Party, National Conscience Party, New Nigerian Peoples Party, People for Democratic Change, Progressive Peoples Alliance, Peoples Democratic Party, Peoples Party of Nigeria, Social Democratic Party, United Democratic Party and United Progress Party.
The court has recently ruled that INEC is not authorized to de-register political parties duly registered under the 199 Constitution of the Federal Republic of Nigeria. So, we will still have most of these parties. Many of the other opposition parties are expected to adopt President Goodluck as their candidate just like they did in 2011, while the others may field unpopular candidates.
We are less than 106 days away from the February 14, 2015 elections are there is palpable tension in the air. We should prove the doomsday prophets to be fake.
Think about it!
*Rev. Akpodiete, a public affairs analyst writes from Asaba. He is the Editor-in-chief of Politics Governance and also an aspirant for Udu/Ughelli North/Ughelli South Federal Constituency in Delta State. Contact him on 08138391661 or [email protected],

Disclaimer:

"The views/contents expressed in this article are the sole responsibility of the author(s) and do not necessarily reflect those of The Nigerian Voice. The Nigerian Voice will not be responsible or liable for any inaccurate or incorrect statements contained in this article."
Articles by Prof. Alex O. Atawa Akpodiete, Esq.