What would it take for Nigeria to build a World-class International Airport?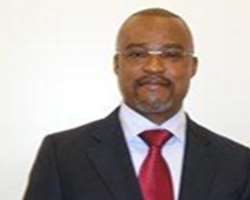 Why should Nigeria be thinking about a world-class international airport, when it is yet to feed its hungry, repair its roads, or restore normalcy to its challenging security environment? It is because the race towards sustainable human and economic development in this complex, interrelated and multi-dimensional world is fraught with multitudinous problems, contending perspectives and competing/complimentary options such that no government concentrates exclusively on only one democratic deliverable, for instance, agriculture, to the detriment of all others – health, education, transport, et al. Besides, events in one sector often impact on the others, in the short, medium and long-terms, in varying degrees. Governments like individuals would have to multi-task to accomplish a set of objectives within a given period of time. Admittedly, under the current global economic climate, priorities have to be set and choices and decisions have to be made. While the aviation industry would most certainly not be the most favoured in our scale of preferences, it is, nonetheless, one of the most important for simultaneously and contemporaneously developing the local economy, while attracting foreign investment into the country. Is it any wonder why the Americans, Europeans, Chinese and, lately, Indians spend huge amounts developing and improving airport facilities in their respective domain? If Nigeria is not be left behind in the race towards sustainable human and economic development, it must start thinking of building a world-class international airport, or fundamentally expand and improve existing facilities at any of its existing airports into a world-class standard!
I am not unaware that the current administration under the President Goodluck Jonathan is trying to reverse decades of abject neglect that have come to characterize Nigeria's airports, until in very recent time. While commending government for on-going remodeling at both local and international airports across Nigeria, it must be said though that, the civil works done at some airports is conspicuously shabby with a finishing that is less than admirable; with thugs and hooligans reducing the cargo section of the Murtala Mohammed Airport in Lagos to a state of near pandemonium. The Abuja based "Leadership" Newspaper editorial of June 3, 2013 titled, "Nigeria: Towards Sanity in the Airports" highlights these challenges and urges the Aviation Minister to rise to the occasion by stemming the apparently inexorable and horrendous drifting to utter chaos at our nation's airports. It was, however, Ben Ezeamalu report titled, "Africa: No Nigerian Airport Among Africa's Best 10" published in "Premium Times" and reproduced on www.allafrica.com that prodded me from my inconvenient silent stupor over the state of Nigeria's airports.
Just in case someone is wondering why I should be so concerned about airport development in Nigeria and quickly dismissing it as the concern of few elitist Nigerian air travellers, Wole Shadare did an admirable reporting in the "Nigeria Guardian News online", wherein he highlighted that airports development is one of the keys to economic development. Citing Dubai's international airport, the report maintains that as business markets become national and international in scale, airports are increasingly being seen as catalysts for local economic development. But, this is simply stating the obvious. Airports are not just engines of economic growth; they are also the image of the communities they represent. We cannot agree more with this report that, "While Passenger traffic reflects the level of economic development, demographics, business activity and tourism, cargo volumes are indicative of the strength of the economy just as land development on or near airport sites, mainly for industrial uses but also for tourism and creation, generates additional economic activity." It goes without saying, therefore, that if airport quality including capacity is severely constrained; passengers could become easily frustrated and avoid that airport, if they can. Those who cannot may be compelled to use it, but go with a very negative impression of not just the airport, but the country it represents. Any regular user of Nigeria's international airport at Lagos can easily attests to this fact. The long-term cumulative effect of this is to stifle economic growth.
Ben Ezeama's report indicated that no Nigerian airport was listed among the best in Africa in the 2013 Skytrax World Best Airport Awards held at Passenger Terminal EXPO, Geneva, Switzerland. Any regular international air-traveler would easily admit that our best is simply not good enough! As one of Africa's fastest growing economies estimated to overtake South Africa's by 2030, that our best airport is simply not good enough in the comity of nations in Africa (not the World) should predispose any right-thinking Nigerian to silence. That South Africa's airports dominated the top 10 ranking in Africa, with Cape Town International Airport emerging the Best Airport in Africa, followed by Durban King Shaka International Airport and Johannesburg (Tambo) International Airport in 2nd and 3rd places respectively, should come as no surprise too. Before we dismiss well-meant and constructive criticism as "unpatriotic" at best, or "misguided" at worst, it should be borne in mind that this year's awards, voted by airport customers from around the world, garnered 12.1 million responses. While 12.1 million respondents is only a fraction of the world's air-traveling population, it does represent a significant percentage that travels by air or across Africa. We are told that, Egypt's Cairo International Airport was ranked 4th while the 5th position went to Mauritius International Airport. In 6h position is East London Airport, South Africa, while Addis Ababa Bole International Airport in Ethiopia came 7th; and Port Elizabeth Airport, South Africa in 8th position Morocco's Marrakech Menara International Airport and Seychelles International Airport ranked 9th and 10th respectively.
You would be forgiven for thinking that if Nigeria lost out in the infrastructure, serenity and cleanliness categories; it should not, at least, in the Best Airport Staff category. Alas, it did. South Africa also made a clean sweep of the Best Airport Staff category with Cape Town International Airport, Durban King Shaka International Airport, Johannesburg International Airport, East London Airport, and Port Elizabeth Airport occupying all the five positions. Three South African airports - the only ones from Africa - were also listed among the world's top 100 airports, ranked 22nd, 26th, and 28th respectively.
On the world state, Simon Rogers of the UK "Guardian" Newspaper once posted a Data blog about the world's top 100 airports from the Airports Council International. We are told that, about 3.2bn passengers went through the world's top 100 airports in 2011, 998m of them in Europe and another 989m in North America. The world's very biggest airports have seen big increases in passengers: Heathrow is up 5.1%, Atlanta (the world's biggest) is up 3.3% and Beijing is up 4.5%. The biggest increases came in the new global powerhouses: New Delhi (up 17.8% to 34.7m passengers), Rio (up 17%) up Xiamen in China (up 15.9%). You can be forgiven for expecting that in Africa, considering Nigeria's rivalry with South Africa for the top economy by 2030, at least one of Nigeria's airports would appear in the ranking and mapping. Alas, none did!
If Nigeria is going to build a World-class international airport, it would be in either Lagos, its commercial 'capital' or Abuja, its administrative capital. As it stands, given that Lagos International Airport has much higher passenger traffic, estimated at slightly over 6 million in 2012, it has to be the main contender. The international terminal was constructed during the Murtala Muhammed military regime and modeled after Amsterdam Airport Schiphol and officially opening on 15 March 1979. At the time, it was envisaged that over time, additional wings would be constructed to expand its capacity. The Federal Government has just given approval to expand the departure and arrival halls of the Airport to accommodate the ever increasing traffic. It is a shame that it has taken Nigeria well over three decades, specifically 34 years, to begin remodeling and expansion of the international wing of the Lagos Airport.
Admittedly, we are better late than never. The remodeling of airports across Nigeria is most certainly a welcome development, but must not be seen as an ultimate solution to the problem of airport quality and capacity. Ongoing project have brought noticeable improvements at Murtala Muhammed International Airport. Malfunctioning and non-operational air conditioning and conveyor belts have been either replaced or repaired; floors have been tiled in the immigration/baggage collection area. The ambience is a lot more serene. But, the question remains - how long will this last in a country not known for effective maintenance of existing infrastructure? True, the airport is cleaner with many new restaurants and duty-free stores opening. But, this is still a far cry from what prevails internationally. The Piarco International Airport at Trinidad and Tobago, for instance, a small Caribbean country has more duty free shops than Murtala Muhammed International Airport, Lagos and the International Airport at Abuja, put together. To think that Nigeria's leaders travel abroad and see the quality and capacity of other international airports all over the world and still come back home regularly without a whimper regarding the state of our own airports until lately is one that should stupefy any reasonable and right-thinking Nigerian. If Nigeria is truly to become the most dominant economy in Africa by 2030, then our leaders must begin to think of a world-class international airport at Lagos, which could be by either fundamentally restructuring and expanding the existing airport at Lagos, or building a new one entirely.
The Federal Executive Council has just approved the new National Civil Aviation Policy. The new policy replaces the earlier one that had been in operation for three decades. A highlight of the deliverables listed in the review include safe and secure air transport system, improvement in passengers' comfort, levels of efficiency and professionalism as well as provision of effective policy and administrative services framework. These are laudable goals, but it says nothing of a world-class international airport. Our Aviation Minister, Ms Stella Oduah must be commended for this new policy and for on-going infrastructural remodelling going on at our airports. She certainly realizes that Nigeria's airports are far below world-class standards.
London's Heathrow Airport was the third busiest in 2012 as well as third largest in the world. Yet, hardly a week passes by without being inundated with the question of either expanding Heathrow's capacity, or building a new airport at either Stansted or the Thames Estuary. This has become one of the touchiest subjects in London's political economy. The London Evening Standard will be hosting a debate on what to do about London's aviation capacity crisis on 27th June, 2013 at the Emmanuel Centre, Westminster. The issues to be debated include a third runway at Heathrow and the possibility of building a new £50billion island airport in the Thames Estuary. Panellists will include the chief of British Airways owner IAG Willie Walsh, Daniel Moylan, the Mayor's key adviser on aviation, writer Alain de Botton, Katja Hall, CBI Chief Policy Director and environmental campaigner Tamsin Omond; and, the debate will be chaired by Jon Sopel, broadcaster and journalist. If you ask me, this is the mark of a serious country recognizing that despite its current economic challenges within the broader EU, the UK must continue to remain competitive to global businesses. Arguably, the UK is in a different league. But, South Africa is not. That it has taken Nigeria three decades to consider remodelling its airports is eloquent testimony about the quality of leadership we have had as a nation.
On the question, what would it take for Nigeria to build a world-class international airport; I do not know in quantitative terms. What I do know is that the funding would not come from the private pockets of our politicians/leaders. Neither would they be required to carry bricks to build any part of this airport or be required to contribute to its funding in any way. Supposedly, funding may come partly from the federation account, private sector and/or international financiers, but certainly not our leaders and, therefore, poses no inconvenience to them. I also know that depending on the aesthetic, quality, size and estimated capacity, the cost can be put together by specialist local/international consultants/project developers. The Build–operate–transfer (BOT) or build–own–operate–transfer (BOOT, a form of project financing, where a private entity receives a concession from the private or public sector to finance, design, construct, and operate a facility within the bounds of a concession contract is another and more feasible option. The BOT enables the project developer to recover its investment, operating and maintenance expenses in the project before transferring same to the private and/or public sector from whence came its authority (the Federal Government of Nigeria) There are other variants of the BOT can easily be explored to finance such a world-scale project. It should not be impossible to build, or construct. I also do know that ultimately, Nigeria would be far better off economically as well as in burnishing its beleaguered international image. Why then has this been such a Herculean task for various Nigerian administrations is what I do not know.
* [email protected] The views expressed in this article are entirely personal and not made for and behalf of any Organization, institution or person.
Disclaimer:

"The views/contents expressed in this article are the sole responsibility of the author(s) and do not necessarily reflect those of The Nigerian Voice. The Nigerian Voice will not be responsible or liable for any inaccurate or incorrect statements contained in this article."
Articles by Ibibia Lucky Worika