BOKO HARAM: JONATHAN'S CHALLENGES AND OPTIONS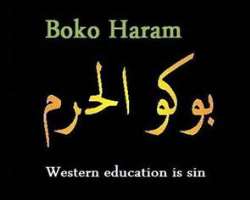 Let me start with a simple disclaimer. I am not a member of any of Nigeria's political parties; neither have held any position, past or present in the Nigerian government. I am currently a legal adviser with the Commonwealth Secretariat in London, but the views I express here are entirely personal and must not be ascribed to the organization with which I am presently affiliated. I have for long resisted the urge to dabble into the debate regarding Boko Haram and President Goodluck Jonathan's handling of the security challenge they pose. However, as a genuinely concerned Nigerian, it has become difficult to be silent in the face of the stupendous criticisms against the Jonathan's administration's handling of Boko Haram insurgency after it declared a state of emergency in the States of Adamawa, Borno and Yobe. If these criticisms were directed at government's handling of the anti-corruption crusade, given that corruption is the root cause of our problems as a nation, I would, unhesitatingly, add my voice in deprecating government for not doing enough. But, as it concerns the on-going fight against Boko Haram, the opposition has stood rationality, logic, objectivity and common sense on their heads. Now, should these criticisms depict the quality of leadership that the opposition intends to offer in 2015, I would rather that the present administration continues in power.
Long after the on-going emergency declaration has been consigned to the dustbin of history, Goodluck Jonathan will be remembered as the Nigerian President, who introduced drastic security measures aimed at finally check-mating Boko Haram's campaign of terror and, therefore, offering Nigerians another chance at peaceful coexistence. Admittedly, that is small solace for a President that is beleaguered by criticisms of opposition politicians and other opportunistic arm-chair critics, who consistently accuse him of being weak, unfailingly prevaricating, feeble cronyism, and overly mindful of the angst of the Northern Elders with a view to saving his administration and possibly returning to power in 2015.
Some critics are quick to point out the almost immediate release of a so called first batch of Boko Haram detainees after Nigeria's army's onslaught following the declaration of the state of emergency in Borno, Yobe and Adamawa States as another conflicting signal being sent by our President to the terrorists. I have personally read opinions of other Nigerians, one of whom asks, "Why send the army to risk their lives? Why spend so much money and waste equipment in a war, if you will end up releasing the same terrorists you have sworn to hunt down and bring to justice?" Others have asserted that this is very demoralising to the gallant men of Nigeria's Armed Forces and punctures any hope or expectation in the minds of Nigerians that this administration is serious about confronting Boko Haram.
These sentiments though are appreciated, are not squared with the facts. Those so far released are women and children, one of Boko Haram's conditions for talks with the Government. Besides, Boko Haram had abducted women and teenage girls in response to security forces arresting relatives of its fighters. Whether as a pre-condition for talks with the government, a reciprocal exchange or gesture for the possible release by Boko Haram of innocent women and teenage girls the group had abducted, or the sheer conscientious objection of detaining women and children related to Boko Haram fighters, but in no way involved in terrorist activities, no honest person can doubt the goodness and soundness in that gesture for possible peace and reconciliation. Does this then mean that the Jonathan administration is not serious about confronting Islamic extremist insurgents? I do not think so. On the other hand, it reveals Government's deep-understanding of the forces at play and underlie the need to leave channels of communication open should the insurgents later opt for peace talks and resolution of some of their grievances. Of course, I cannot imagine that any responsible government would accept all their demands, especially the demand to Islamise Nigeria, or carve out an Islamic Republic out of Nigeria.
Other critics led by the Northern Elders Forum and opposition politicians, notably, the ACN and CPC (now APC) even think the state of emergency should never have been declared in the first place. They have either put the blame regarding Boko Haram's terrorism on the doorsteps of the President and his party, the PDP, or contended that the President is clueless regarding how to handle the situation. Major General Buhari (rtd.) recently called on President Jonathan to resign and make way to a more competent hand to govern the country. Both groups after being berated for not coming up with any alternative viable solution to the crisis affecting the North, in particular, came up with the idea of amnesty for the terrorists and compared the current crisis to the Niger Delta militancy and how the amnesty has brought about peace in the erstwhile restive Niger Delta. Reno Omokri's piece titled, "On Buhari's call for the President's resignation" published in Punch, 24th May, 2013 (http://www.punchng.com/opinion/on-buharis-call-for-the-presidents-resignation/) sufficiently responds to the call for the President's resignation and will not be repeated here.
It suffices to say that President Jonathan's critics have missed the point. To start with, the declaration of a state of emergency in the three north eastern States of Borno, Yobe and Adamawa has been long in coming. Some would contend that, it is not far-reaching enough. BBC News Africa reports that well over 2,000 people have died in the conflict in Nigeria since Boko Haram launched its insurgency in 2009 to create an Islamic state. That it has taken this long to declare a state of emergency is testament of the Federal Government's patience as well as desire to avoid escalating the crisis. At the point at which Government resolved to declare a state of emergency, Boko Haram was already repudiating Nigeria's sovereignty over territories it had forcefully acquired and hoisted its flag as against Nigeria's. I make bold to say that except those who do not mean well for Nigeria, no patriotic Nigerian in President Jonathan's shoes would have stomached such lawless disregard for constituted authority. Buhari's brutal exploits against the Maitatsine sect, which unleashed a blood-bath in Yola and Gombe, while he was Head of State between 1984 and 1985 are well documented. To suggest, however, that President Goodluck Jonathan and his party are the real backers of Boko Haram is simply cheap political blackmail and does not deserve any response as no responsible government anywhere in the world would set an insurgency against itself and then seek to fight it.
On the criticism that releasing women and children or those on whom there is no evidence of terrorism would be very demoralising to men of Nigeria's Armed Forces, again I do not think so. On the contrary, it is the incessant and unmerited criticisms of Government and the armed forces that can easily demoralise our gallant men of the armed forces on the frontline at times like these. Besides, we are witnesses to the caution frequently expressed by the U.S. and its allies for the federal government and men of the Nigerian armed forces to respect human rights even as it fights Islamic terrorists in the North East. While it seems somewhat ironical though that the U.S., which is yet to close Guantanamo Bay, where it imprisons without trial persons suspected of terrorism for so long should be lecturing Nigeria on the need to respect human rights, no honest and reasonable person can deny the veracity of such caution. Often times, it is abuse of human rights that breeds the injustice that terrorists use to justify their carnage against humanity at large. We may recall that it was the extra-judicial killing of the Boko Haram's leader, Mohammed Yusuf that has escalated the crisis to this point.
Clearly, it does not matter what the President does or how he handles the Boko Haram crisis. Those who venomously hate him or simply despise him for holding such an exalted office they suppose is their birth right, would always be critical of him as either too weak or heavy-handed. Yet, I challenge anyone to pin point a single country in the entire world afflicted by terrorism in the past that has been able to stop, or abolish it completely by any means or strategy, whatsoever. Terrorism, now a global phenomenon, may assume various forms in different lands and circumstances. Terrorists may assume different names in diverse lands, but that it has come to stay is most certainly and unfortunately true.
Historically, some would trace current global terrorism to the Provisional Irish Republican Army (IRA), which operated within Northern Ireland and Britain up until 2005. Officially founded in 1969, it traced its origins back to the beginning of the 20th century and engaged in numerous terrorist acts against the British government. It even furnished each new volunteer with a manual, the Green Book, which amongst others, provided a historical context, laying out a methodology for violence as well as issued of publicity, including how to properly conduct themselves. The IRA's influence spread to other lands in North Africa, especially Algeria, and the Middle East, Palestinian Liberation Organization (PLO) and South Africa in the African National Congress (ANC). Arguably, the IRA, PLO and ANC were perceived as national liberation movements, even though their violent modus operandi was condemned. Islamic fundamentalism, which has transmogrified into a new spectre of terrorist organisations like Al-Qaeda, the Taliban or El-Shabaab of the Horn of Africa have befuddled goals, while inflicting the most bizarre forms of violence in the history of global terrorism. Boko Haram's goal, however, of islamising a diverse, multi-ethnic, multi-cultural and multi-religious state as Nigeria is one which continues to predispose me to silence. There can be no excuse for terrorism especially, one which targets innocent civilians without notice.
There is, similarly, no particular strategy or mechanism that can stop terrorism completely or forever! From South America to North America, Europe, Middle East, Central Asia, Asia Pacific to Africa, there is hardly a region of the world that has not experienced terrorism at one time or the other. In some countries, including the U.S., Canada, France, UK, and countries in the Middle East and Central Asia (Sri Lanka, Afghanistan, India and Pakistan) there have been repeated occurrences through the years, the U.S. as far back as in the 19th Century.
That said; should we do nothing in the face of such brazen and naked aggression against the generality of peace-loving law-abiding citizens of Nigeria? Certainly not! We must not waiver in the fight against Boko Haram's terrorism. Much more importantly, that fight must be translated into proactive policies, strategies and mechanisms that attempt to either prevent or reduce its occurrence as against a fire-fighting approach. Even at that, the President and the armed forces must be supported by all right-thinking people in the current campaign against Boko Haram and its allies.
Such proactive preventative strategies should aim to address the bourgeoning youth unemployment in Nigeria, generally, and Northern Nigeria, in particular. Nigeria's Senate President, Senator David Mark has suggested that, the almajiri system that has bred millions of abandoned children, who roam the streets in their states and become ready tools for Boko Haram's indoctrination, should be dismantled in the entire North. Although Governor Babangida Aliyu is opposed to this suggestion, I cannot agree more with the Senate President. The system can be dismantled with specialised education and public enlightenment supported by a viable and veritable means of economic empowerment. Although not with an intention to dismantle the system, the Jonathan administration has begun the systematic education of almajiris. The President launched the first school built under the Almajiri Education Programme 10th of April 2012. Well over 100 such schools have been built with a total of 400 are to be completed as part of the programme. Again, this is a step in the right direction as I do not see an educated almajiri continuing to remain on the streets and becoming a ready tool in the hands of terrorists. Lest I am misunderstood; I am by no means suggesting that education alone will eradicate terrorism of whatever kind. The Nigerian under pant bomber caught on US bound Delta Airlines and the recent terrorist of Nigerian descent caught on camera on the streets of London butchering a British army officer just to mention these show that terrorists are not always the uneducated. Some of the terrorists caught in Nigeria are said to possess university degrees. A good number of them are very articulate too. For this latter group, only a viable and veritable source of employment would do. Nigeria's youth unemployment has become unsustainable and has been described by various commentators as a "time bomb", which would practically require declaration of a state of emergency.
Educating almajiris and providing employment opportunities is a process. Some of the immediate actions Government can take would be to logically conclude the prosecution of those police officers involved in the extra-judicial killing of the leader of Boko Haram. The BBC News Africa did report that, four Nigerian policemen appeared in court in the first public hearing over the killing of radical Islamist leader Mohammed Yusuf in 2009. But, since legal proceedings have been kept secret, the outcome of this trial is unknown to Nigerians. Except in a state of emergency, or by lawful authority, our laws do not permit the extra-judicial killing of anyone suspected of a crime. The effective prosecution of these Police officers would send a clear and unequivocal signal that this government is accountable and abides by the rule of law, supported by an impartial, honest and competent judiciary that is independent. The government should continue to release women and children who were arrested on the pretext that they are related to Boko Haram members, including those who are in no way connected to terrorist acts or conspiracy to commit terrorism. But, all those involved in terrorist acts or conspiracy to commit terrorism should be severely punished under the laws of the land to send a very clear and unambiguous message that such acts of terrorism will not be tolerated whatsoever. Both Federal and State governments can then proceed to compile the data of those persons, victims of terrorist acts and their families and see how to compensate them in a holistic process of healing and peaceful co-existence. Same can be said in respect of Churches and Mosques that were destroyed by terrorists' acts.
Most importantly, we cannot overemphasize that Nigeria's intelligence and security agencies especially the Police, State Security Service (SSS), National Intelligence Agency (NIA) as well as Directorate of Military Intelligence (DMI) would require complete over-haul in human capital, technical and financial resources. While we have consistently heard that Boko Haram has local and international financiers or supporters, we are yet to see any one specifically named or prosecuted. Today's terrorists are technologically savvy and their hands are well-greased with hard currency from their internal as well as overseas supporters. An ailing, backward and not sufficiently technologically savvy intelligence and security agencies insufficiently funded can hardly be a counter-weight to new antics and devices of terrorists with local and international contacts. With the burgeoning graduate unemployment in Nigeria, there is no reason why the starting grade for these highly sensitive positions in our intelligence and security agencies should not be either a Higher National Diploma (HND), or a bachelor's degree, except for lower positions like drivers, cleaners or other administrative assistants. Courageous and patriotic young Nigerian unemployed graduates should be properly trained and given increasing opportunities in the nation's intelligence and security agencies. The quality of human capital will always tell on the effectiveness and competence of the agency in question.
Those who swore to make Nigeria ungovernable for Goodluck Jonathan must be grinning at the current security challenges that he faces as President. This reminds one of an African proverb that says that a goat that smiles at the skinning, or killing of another goat is usually unaware that it may be next in line. The killing of innocent men, women and children and destruction of religious places of worship leading to the deaths of worshippers is sad, sickening and indefensible. It must be condemned by all right-thinking people of goodwill. Yet not much condemnation has been heard from critics of President Jonathan, who would rather consistently criticise his handling of the Boko Haram's terrorism. Innocent people have either died or severely injured along with the destruction of their places of worship, intended means of transportation, offices and residences, but I have not heard much by way of condemnation of Boko Haram, sympathy for the dead or bereaved, talk less of compensation for their families, or the rebuilding of their places of worship. Except I have not been very observant, what I have heard consistently is that President Jonathan is bereft of ideas about how to handle the situation, or should never have declared a state of emergency. Nigeria belongs to all of us and what happens in one part of Nigeria must necessary affect other sections of the country, one way or the other. Yet, at a time of national emergency, it is saddening that politics would trump national security! I make bold to say that, this is the time for all right-thinking Nigerians to support the Government in its on-going campaign against Boko Haram.
* [email protected] Except as otherwise expressly stated, the views in this article are entirely personal and must not be ascribed to the Organization with which I am currently affiliated.
Disclaimer:

"The views/contents expressed in this article are the sole responsibility of the author(s) and do not necessarily reflect those of The Nigerian Voice. The Nigerian Voice will not be responsible or liable for any inaccurate or incorrect statements contained in this article."
Articles by Ibibia Lucky Worika