NIGERIAN SECURITY AGENTS AS TOOTHLESS OR PAPER TIGERS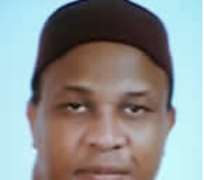 The Chairman of Communist Party of China, Mao Tse-tung (Zedong – 1893 to 1976) was revered both for his leadership qualities as well as his great quotes. There are over 420 quotes attributed to him during his lifetime and popularized between 1964 and 1976. The quotes were reduced to a writing known as Thoughts of Chairman Mao which contains 33 Chapters and can be seen in a book popularly known in the western hemisphere as The Little Red Book. The book is a good read for those interested in political theory or those who want to understand Chinese Cultural Revolution and its global application/implication. Our interest here is in Chapter 6 titled "Imperialism and All Reactionaries Are Paper Tigers." The summary is that "U.S. imperialism, and European and domestic reactionary forces, represent real dangers, and in this respect are like real tigers. However, because the goal of Chinese communism is just, and reactionary interests are self-centered and unjust, after struggle, they will be revealed to be much less dangerous than they were earlier perceived to be."
So, how do we relate this to Nigeria or better yet our security challenges? When researching this week's column, I was not sure whether our security agents were toothless tigers or paper tigers. A toothless tiger is clearly a feline without teeth meaning it cannot bite, but maybe able to use its claws/paws. On the other hand, a paper tiger is virtually useless and although appears like a real tiger, in actuality it is harmless and can do nothing.
In the past three years, countless Nigerians have lost their lives due to Boko Haram antics. What is amazing is that our security agents (police, military, etc.) do not seem to know what to do. In fact, the police cannot guarantee their own safety, not to speak of the safety of the citizens. When a particular northern Governor was telling the Youth Corpers that they should not worry about being posted to his state because their security was guaranteed, I heard not just a few people laugh under their breath (or was it a chuckle). A failed State is a nation that cannot guarantee the security of its citizens. In fact the best reminder about the insecurity in the country is when you see a politician or wealthy Nigeria outside. The firepower that accompanies them is enough to start a war in some small countries.
On Wednesday, July 18, 2012, the President lifted the State of Emergency imposed on 15 Local Government Areas (LGAs) in 4 States. The jury is still out whether the State of Emergency made any difference. What about the kidnappings in the South or the Fulani herdsmen in Jos? I thought maybe the senseless killing of a federal and a state lawmaker would have really "gingered" our security agents the more.
As the Holy book says, if the foundation be broken, what shall the righteous do? What do we the un-trained and unarmed masses do? The Governors are asking for State police. Should we be asking for a militia made of armed civilians as a prelude to a law that will allow all law abiding citizens, like myself, to carry guns and defend ourselves like is done in many "civilized" countries?
Someone once mentioned that if we handed our security problems to US or Israel, Boko Haram would easily become a "byword." In other words, the sect will be contained, if not totally annihilated. So what are we waiting for?
So toothless tiger or paper tiger – which is less innocuous? Do you hear any growling from our security forces?
Prof. Alex Osondu Atawa Akpodiete is an author, Computer Scientist, Educator, Consultant, retired lawyer, Political Analyst & Social commentator. He has lectured Law, Ethics and Security & Intelligence Studies at the University level here in Nigeria and US. He was also certified to teach Computer Science and Mathematics by the State of Florida USA. He currently divides his time between Nigeria and USA where he runs an international consulting firm. Contact him on 08138391661 or [email protected], & [email protected] He is also on Facebook and you can follow him on Twitter.
Disclaimer:

"The views/contents expressed in this article are the sole responsibility of

Prof. Alex O. Atawa Akpodiete, Esq.

and do not necessarily reflect those of The Nigerian Voice. The Nigerian Voice will not be responsible or liable for any inaccurate or incorrect statements contained in this article."
Articles by Prof. Alex O. Atawa Akpodiete, Esq.