Re-branding Nigeria: My take on the chary project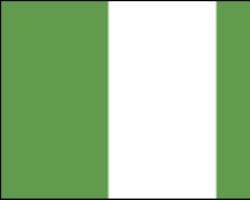 A lot has been written and said on the re-branding project, some in support but mostly against. I have perused all arguments, both pros and cons on the project until I came across the following details regarding the project and hence my informed view that it is a fraud and nothing more.
The details being that the project was first muted in 2004 and as usual with Nigeria, budgeted for and then died a natural death with the budgeted (and spent) funds unaccounted for. Let the proponents of this project account for the missing funds first. So from 2004 to 2009 every other Nigerian minister of information since then are either fools or did not believe in operation re-branding until our present able minister, Professor Dorothy Akunyili aka Madam Re-branding.
But most importantly, despite my submission in the above paragraph, is an article published in the on-line edition of the Guardian newspaper of March 13, 2009 titled: "Why Nigeria needs re-branding, by Akunyili." In the said article the Chairman, Senate Committee on Information, Senator Ayogu Eze, was quoted as saying:
"We are at pains because we have just finished the budget session and you are supposed to interface with the committee of the House of Representatives and the committee of the Senate on information. And at no point during this budget sessions did we have any discussion about re-branding."
Basically, what the honourable senator is saying is that at the recently concluded budgetary session of the Federal Republic of Nigeria for the fiscal year 2009, Madam Re-branding never presented her re-branding exercise to the legislators for it to be budgeted for. Does this then mean that Madam Re-branding, a Professor of Pharmacy for that matter forgot to present her pet project or did not know about budgetary procedures for a supposedly government funded project? My answer is none of these but that this whole Re-branding exercise is simply a leery project. Otherwise, how is it going to be funded? Being Nigeria, money will be found from somewhere to fund it and if this money is not captured by the legislators as part of the 2009 budget, then one or two scenarios is bound to happen: The proponents of the exercise will not have to account for the money spent on it and/or the same proponents will not share the money with the legislators, which in Nigerian parlance means that the re-branding proponents will chop the money alone. But trust the legislooters, they will demand their pound of flesh.
To further buttress my position that this whole re-branding project is a chary exercise cleverly designed to loot the treasury of the Federal Republic of Nigeria, during the formal launching of the project, the President of the country, Umaru Yar'Adua was absent. He was represented by his not so able Vice President, Dr Goodluck Jonathan. The Senate President, David Mark who screens ministerial nominees like someone suffering from pre-mature ejaculation; very speedily and in a bow-and-go fashion, did not deem it fit to turn up to the occasion even if very speedily, bow and then go. He was represented by a lowly senator. Same goes for the Speaker of the House of Representatives, who will rather spend his valuable time negotiating the price of Peugeot cars than attend an important state function like Operation Re-brand Nigeria. For the very top functionaries of the Nigerian government to be absent during the launch of the re-branding project says it all.
However, Nigeria will always be Nigeria. Soon, very soon this re-branding exercise will gather momentum like the Better-Life project of the Babaginda regime. The first lady will launch her version in Abuja, followed by the first ladies at state level and then at local government level. Spouses of Ambassadors and High Commissioners will launch their own version at their respective postings. All these requires funding, a supplementary budget dominated in both local and foreign currencies will be approved in a bow-and-go manner i.e. without any informed debate, to fund the exercise. Local and International artistes will be employed to further amplify the project.
As all the above are going on, Nigeria will still be left without electricity. Security non existent. Our roads; a death trap. Hospitals; poorly equipped. Kidnapping; the other of the day. Drugs like, My-Pikin, still manufactured under the supervision and surveillance of NAFDAC. No pipe-borne water. Society, HIV ravaged. Looting by government officials elevated to a higher level. Petrol and Diesel still been imported by a major crude oil producing country. Religious intolerance; the other of the day. Citizenry; unemployed and unemployable. No law and order. Infact a country possessing all the ingredients of a failed state. These areas and many others too numerous to mention, Madam Re-branding, are what needs to be addressed first by any serious minded government and not a jamboree exercise in Abuja, various state capitals, local government headquarters and foreign capitals.
In 64 AD, whilst Rome was burning, Emperor Nero was playing his violin. In 2009, whilst Nigeria is burning, the Nigerian high command is busy having a jamboree called Operation Re-branding.
Last month the Imo state governor, Mr Ikedi Ohakim was busy, very busy looking for another wife by funding (with borrowed money) and hosting a beauty contest in Owerri the state capital termed: "The Most Beautiful Girl in Nigeria" despite the numerous challenges facing his state like his failed 'Clean and Green Initiative' for starters.
Let Nigerians eat cake since there is no bread.