Restructuring is not APGA's problem- APGA UK Chapter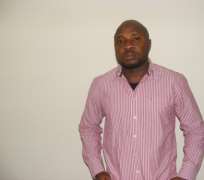 APGA UK Chapter has read in the news about recent meeting held at the late Dim Ojukwu's compound in Enugu regarding restructuring of APGA. The APGA UK Chapter have condemned such illegal meeting and as it has proved to be the high level of indiscipline being cultivated in our great party. The Party can't continue to tolerate such indicipline from party members because it was very disrespectful that anybody can just wake up and convene a Party meeting without the approval of the party's National Chairman and the National Working Committee. We are not running a motor park business but a political party the UK Chapter reiterated.
The APGA UK Chapter hereby advised the campaigners of restructuring APGA to research very well and understand the full meaning of their action. We do not need restructuring in APGA because our internal party structure led by our most able National Chairman, Chief Sir Victor Umeh is governed by transparency and accountability.
APGA UK Chapter wish to commend Gov Rochas Okorocha, Chief Sir Victor Umeh, Chief Martin Agbaso and notable stakeholders for boycotting the so called restructuring meeting. A political party is restructured when the Party apparatus and other organs of the party are in disarray and not making any progress in the general elections. APGA has recorded tremendous improvements in Elections and we urge members to commend our National Chairman, Chief Sir Victor Umeh and the National working Commitee for their wonderful achievements.The main problem of APGA is that there is no proper funding and we should understand the key functions of a political party in modern democracies can only be executed with enough funds they said.
Speaking on the matter the General Secretary of the UK Chapter, Sir Onyeka Mbaso advised APGA Executive members in all arms of the party and stakeholders to think of a road map to capturing other South East states instead of wasting their resources in condemning one another. Stressing the importance of party funding, the UK Chapter scribe said that APGA Governors and Stakeholders should invest towards the party's future because campaign finance is an important issue in political competition he said.
All APGA Chapters in Diaspora will continue to give our full support to our National Chairman and the National Working Committee for their leadership roles in Nigeria. We urge all APGA members not to be distracted by sycophants and political bulldogs that wants to mortgage the future of our great party.
The APGA UK chapter views such moves as unproductive, unnecessary, divisive and illegal. It undermines party unity and progress and is very much an unwanted distraction. APGA-UK condemns such activities in its entirety and cautions undisciplined elements in the party to desist from being evil tools of party disharmony.
The Vice Chairman of APGA UK Chapter Mr Ifeanyi Onukwube at the Chapter's Executive meeting held over the weekend in London thanked APGA members in Diaspora for passing a vote of confidence on our National Chairman Chief Sir Victor Umeh and the National Secretary Alhaji Sanni Shinkafi. He advised our Governors and Stakeholders to bridge the gap between the party's top guns and the grassroots. He further cautioned that grassroots politicking is the key to the transformation of a political party into a mass movement. Any government that neglects the grassroots is bound to collapse and that will lead to a political disaster he explained.
APGA UK Chapter through their Disciplinary Committee Chairman Mazi Don Chiekezi ( Ezennaya) advised Her Excellency Mrs Bianca Ojukwu not to allow herself to be used by some politicians to score fake political points. She should focus more in the development of and sustenance of our great leader Dim Odumegwu Ojukwu's ideology he said. APGA needs Chief Umeh as the National Chairman because his conduct and speeches are inspiring; he is also a great public speaker who could enthuse the masses and ignite a sense of belief he said.
The UK Chapter urge all party members to respect the party structure which our great leader, Dim Chukwuemeka Odumegwu Ojukwu endorsed before he died. APGA is our identity and we should maintain the basic ideology of forming a party structure. We should not let poverty destroy our democracy and as APGA is going to produce a Governorship candidate in 2014 that will carry the party members along. Mrs Bianca Ojukwu should concentrate on her current national assignment as well as the Igbo culture following the death of her husband and disassociate herself from political touts at this time. In life people should learn to be grateful and APGA UK Chapter expressed regrets and disquiet at the comments credited to Her Excellency towards Chief Sir Victor Umeh.
Governor Obi has done a sterling job in Anambra State when compared to our previous PDP Governors. Despite high tide detractors and master carpet bargers in Anambra state politics, Governor Obi will remain an APGA chieftain and will deliver the state to APGA come 2014. His political future lies in that destiny and anything otherwise will be political suicide and he is a very intelligent man. What hold us together as a family is much stronger that what tears us apart. When the battle line is drawn, when the battle cry sounds, the true people of the SouthEast will do that when the time comes. The UK Chapter urges everyone in Anambra state to join hands so that APGA can capture other South East States they said. Kokoronkoo Chi-efo.