NFF EARMARKS N100M FOR FA CUP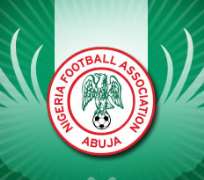 In its determination to rebrand football in the country, the Nigerian soccer governing body, NFF, has raised the level of sponsorship of the FA Cup competition, earmarking a whopping N100 million to prosecute this year's tournament and perhaps return the glamour associated with the oldest football competition in Nigeria.
Daily Sunsports scooped that the staggering sum for the competition is from the 2012 annual budget the federation submitted to the National Assembly under budget summary for sporting activities.
Perhaps, ignorant of the amount, the federation's Director of Competition, Dr. Mohammed Sanusi, reacting on the financial readiness of the federation for the competition, however, noted that the FA would have loved to fly the participating teams, but for the financial constraint.
Asked if the amount the federation budgeted the competition would be enough, Dr. Sanusi, replied: 'I have always said that the resources were scarce, but there were many competing demands. We don't have what is adequate because of the competing demands.
'If we have the money, we would have loved to fly the participating teams. We are only giving out what we have. So, definitely it would improve if we have the sponsors and the money. We will go extra mile to ensure we give our best,' he noted.
Giving an overview of the competition so far, Dr Sanusi, said: 'We have finished all the State finals and to ensure that we don't encounter the problem we had last year, we ensured that the registration was very thorough because that was the beginning of the problems. We made sure that we did not have any incident of double registration of either players or clubs. The registration were done according to schedule.
'Second, we would try as much as possible to consider proximity of the match venues.
The quality of the pitches was also considered. Where there is proximity without quality pitch, we don't expect to see entertaining football. We would consider that bearing in mind that most of these teams don't have sponsors.
'The rules of the game must be applied and whoever violates the rule, we be punished according to the rule of the game. We will not spare anybody. To cap it all, we will ensure that the rule of law, sincerity, honesty and fairness would be our watchword,' he assured.