ABOUT HOMEVIDA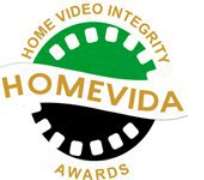 Among the attributes of the information age is the increasing dependence of organizations and institutions on the media for managing and communicating perceptions. In addition, organizations and institutions that are involved in value change campaigns are rapidly turning to the media for results.
For these reasons the Home Video Integrity Awards (HOMEVIDA), a collaboration of the public and private sector and citizens' organizations, seeks to use the media, in particular the film medium, to drive creative messaging on anti – corruption, attitudinal and value change through the home video channel to the Nigerian population.
HOMEVIDA provides a stimulus for these creative productions by annually presenting a bouquet of competitive film awards in the film industry and also build their capacity to mainstream values in their productions.
The HOMEVIDA Platform currently comprises:
The Annual Film Awards: A bouquet of competitive film prizes endowed by organizations or institutions. The winning film will need to meet a preset criteria, strategically drawn up to ensure that the film best models the integrity value that the endowing institution/organization represents or chooses to model, and that its mainstreams anti corruption messaging including other developmental issues of choice.
Annual Short film Script Competitions: To further consolidate ongoing national and anti – corruption reforms in the country whilst targeting the youth, HOMEVIDA has put up short film script competitions focusing on young people between the ages of 16 – 30 using the film award preset criteria as basis. Shortlisted winning scripts will be turned into short films and same is entered into the HOME VIDEO INTEGRITY AWARD short film category.
HOMEVIDA is proud to announce its 2012 future films prizes and short film script competition.
The prizes are:
• The Due process Film prize (Endowed by the Bureau for Public Procurement)
• The Child Friendly Film Prize (Endowed by the National Film and Video Censors Board)
• The Faith Film Prize (Endowed in honor of Late Pastor Don Igwe)
• Public Conduct Film Prize (Endowed by code of conduct Bureau)
• Business Integrity Prize (Endowed by EFCC)
********************************PRIZES***********************************************
The winning film will get N1M and the winning script will get N1M grant to turn your script into a short film (by homevida media crew) and also N100,000 cash prize.
WE ARE CALLING ON SCRIPT WRITERS TO SUBMIT THEIR SCRIPTS VIA [email protected]
For more info on how to nominate a film please visit http://www.homevida.org