Date dressing for dudes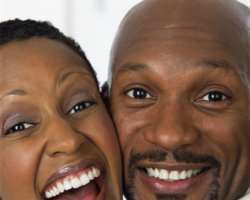 So it's the month for men and as my gift to you I'm going to help all you blokes sift through the myriad of mixed messages that you are bombarded with and provide a clear and concise guide to dressing when you go on a date.
Of course this is a tricky undertaking as everyone is different, so this guide takes a 'can't go wrong if you...' approach.
You can't go wrong if you...
Respect your date
No, I don't mean in the morning. I mean that if your date is someone who has asked you to accompany them to a function, for example, then find out what the appropriate dress code is and comply with it.
You want your date to feel as comfortable as possible. You are there to escort your date and make sure that they have a good time, so do whatever you can to make this event about them and their feelings.
Don't be tempted to just throw something together from your wardrobe, find out in advance of the date where you will be going to and what others will wear and try and stick as close as possible to this brief so as to make sure your date has a great time and is not embarrassed to be seen with you.
Dress up a little
The general rule of thumb is that you can't go wrong if you overdress slightly. You never want to be underdressed as this calls undue attention to you, so by going that wee bit further you really won't mess up.
If you don't know if a tie is appropriate, then wear one as you can always take it off. Turn up without a tie when everyone else is wearing one, and you (and your date) will feel uncomfortable all evening.
By making an extra effort you are saying to your date that they are worth it. Everyone appreciates being made to feel special and by dressing up for your date, you are implying that they are to be treated differently and with extra care and attention.
Toss the slops
If you are taking your date out to eat at a restaurant, then scrub up a little. Even if it is just your local pizza house, you want your date to feel like you have made the effort.
No one wants to really think about being around food and bare toes at the same time, so leave the slops and sandals at home, and put on a pair of closed shoes and socks.
The same applies to vests. A bloke's arm pits and food are also poor bedfellows, so make sure you are wearing a proper shirt or t-shirt or your date.
Be true to yourself
While you do want to make a good impression on your date, you don't want to be something that you are not, so aim for a notch above your usual evening attire.
Try too hard and you will feel uncomfortable and come over a bit inauthentic to your date — don't try hard enough and you will appear ambivalent about yourself and your date.
So use Goldilocks as your guide and go for a look that is just right, by dressing as you would usually for a night out with the lads, and then tweak it up a notch for the special occasion.
Clean and neat
If you make sure that your clothes are all freshly clean and pressed, and all the hems and buttons are in place, then all you have to do when you leave the house is give yourself a brush down and remove all fluff and fur and you are good to go.
Of course this assumes that you know to wash your hair and clean your nails every time you leave the house. A well groomed chap with clean clothes doesn't need to worry too much about what he is wearing, as most the effort has already been made.
Now for the final 'can't go wrong' pointer — the failsafe outfit.
If you are going on a date for dinner, drinks or to the movies, then the dress code is really simple. Put on a great fitting pair of clean, dark jeans. Add a pair of closed shoes that are in good condition and either polished or cleaned down (for trainers). Wear dark socks. Mix in an excellent quality cotton shirt, preferably in a dark colour so that it won't show if you spill something on it. Wear it open-necked. Roll up the sleeves to just above the elbow if it is a warm night. Wear it very loosely tucked in. If it is a cool night, add a smart jacket.
And there you are. No difficult hoops to jump through, just plain and simple guide lines for a great and successful date. Have a great night out.