TOP ACTRESS OMOTOLA FINALLY OPENS UP ON 5TH PREGNANCY RUMOURS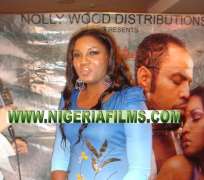 Star actress Omotola Jalade Ekeinde has dismissed widespread gist making the rounds that she is pregnant with baby Number 5.
Last week, there were gists around town that the actress was pregnant and that was the reason why she has kept herself from the public scene.
The talented thespian took to social networking site, twitter and could not hide her amazement at why people have been going about town saying that she was hiding her pregnancy from the public.
'So we started with power outage and ended with pregnancy rumour! Legendary!hahaha…'
Some minutes later she tweeted 'What City People write, city people read'
Omosexy as she's fondly called by fans turned 34 on February 7, 2012,and has four children with her hubby Matthew Ekeinde.