HOW TO SAN KO FA OUR AFRIKAIDENTITY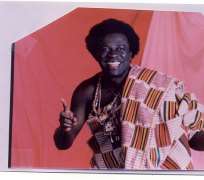 HOW TO SAN KO FA OUR AFRIKAIDENTITY or HOW TO RESURRECT OR RECLAIM OR RECOVER THE POWER AND BENEFITS OF OUR CONTAFRIKAIDENTITY BY ALL CONT/DIASPORA AFRIKANS ,
By (c) 2012 by Prof. Afrikadzata Deku, Docteur d'Etat; Doctorat d'Etat (PhD); [email protected] ,
Just as it is safe for a Jew to be a Jew in USA without losing his/her Jewish Identity, Culture and Ways of life in White America , in the same way, it should be safe and imperative for all Diaspora Afrikans to know that it is ok to be Afrikans even in a "White" Man world.
It is ok to accept ourselves as Continental Afrikans without losing the advantages and benefits of today's today's world.
Being Continental Afrikan does not and cannot in any way mean being backward, barbaric, underdeveloped.
Just as Japanese are Japanese in their modernity, we can and must also be Continental Afrikans in our modernity.
Whatever enriches, supports and strengthens our Continental AfrikaIdentity must be embraced as our friends.

Whatever tries to destroy, replace, weaken, or despise or reject who we are as Continental Afrikans must be avoided as our enemy.
It is only our recovery and practice of our Continental Afrikaidentity from heads to toes which can save us from the colonialism of our present identity crisis.
We must therefore endow ourselves with The Power of a whole Continent as proud Continental Afrikan people with a great Continental Afrikaidentity to live by, defend, promote and be proud of, simply because , whether we like it or not or want to admit or accept it as our AFRIKACENTRIC TRUTH TO LIVE AND PROSPER BY or not, the fact remains that No foreign identity can replace our Continental Afrikaidentity.
By COPYRIGHT (2012) Prof Afrikadzata Deku, Docteur d'Etat, PhD; *Doctorat d'Etat (Ph.D.) * D.E.S.S. (M. Phil) * Diplome De L' I.I.A.P.(Post-Grad. Dipl.) * M.Sc. * BA. Double Majors *,
Emails: [email protected] ; [email protected]; [email protected]; [email protected]; ; [email protected], [email protected] ,
*SKYPE : AFRIKAPHARAOH or AFRIKAFIAGA or WindowsLiveID: AFRIKAPHARAOH* ;
*URLS: http://www.youtube.com/profafrikadzatadeku & http://cid-4d3310fc746b4eaf.photos.live.com/albums.aspx ; http://www.myspace.com/profafrikadzatadeku; http://afrikacentricitybooks.blogspot.com/
Disclaimer:

"The views/contents expressed in this article are the sole responsibility of

Prof Afrikadzata Deku

and do not necessarily reflect those of The Nigerian Voice. The Nigerian Voice will not be responsible or liable for any inaccurate or incorrect statements contained in this article."
Articles by Prof Afrikadzata Deku