Ringim Orders Investigations Into Onokpite's Slaying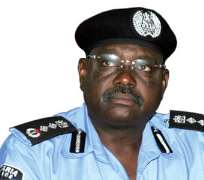 SAN FRANCISCO, December 14, (THEWILL) – The Inspector General of Police, Alhaji Hafiz Ringim has directed the Delta State Commissioner of Police to investigate the slaying of Chief Ogbe Onopkite, 38, a gubernatorial candidate of the Citizens Popular Party in the April 26, 2011, governorship election in Delta State.
The circumstances surrounding the politician's gruesome death are still unclear but his kinsmen and supporters have alleged that he is a victim of extrajudicial killing orchestrated by officers of the Delta State Police Command in Warri.
Two letters from the Inspector General of Police dated December 07, 2011 and December 09, 2011, directed the Delta Police Commissioner to 'treat' the petition sent to the IG by Lagos lawyer, Mr. Festus Keyamo.
In the petition to Ringim, the Onokpite family in an account of how Ogbe was allegedly killed by the police in Warri about two weeks ago said, "It is our brief that Chief Ogbe Onokpite (born 38 years ago), candidate of Citizens Popular Party in April 26 general elections in Delta State was lodging at a hotel called Beeland Hotel, situated at Orhuwhorun in Udu Local Government Area, Delta State when men of the Nigeria Police attached to the Police Area Command, Warri (in the company of other plain cloth unidentified persons) stormed the hotel to arrest Chief Ogbe Onokpite.
"On arrival at the said hotel, the police ordered the receptionist on duty at the hotel to show them the room where Onokpite was lodging. Out of extreme fear, the receptionist obeyed and took the policemen to Ogbe's room and he was immediately arrested and brought out (to the open still within the hotel premises) and shot in the leg.
"He was then carried out of the hotel premises (still alive) in a vehicle, bearing the inscription of the Nigeria Police, Area Command, Warri, to the Police Station at Warri where he was again shot in other more delicate parts of his body and left to bleed to death.
"The attached photo-graphs speak volume as to the barbaric and dastard murder without trial of Onokpite in the hands of men of the Nigeria Police under the watchful eyes of the Area Commander in Charge of the Policemen serving the Delta Central District of Delta State."
"Onokpite, like any other citizen of Nigeria, is presumed innocent until proved guilty.
"The Onokpite family is urgently requesting for a coroner's inquest to be made in order to obtain the autopsy report and a full criminal investigation report of the murder of an innocent citizen.
"Need we say that Chief Ogbe Onokpite has a right to life guaranteed by the 1999 Constitution of the Federal Republic of Nigeria and nothing in this Constitution justifies extra-judicial killing of any person no matter the offence he may have committed.
"It is in the light of the foregoing that we are calling on you to employ your good offices to unravel and bring to book the officers and men of the Nigeria Police Force involved in this illegal killing…
"The lifeless body of Ogbe Onokpite has been dumped at the morgue in the Central Hospital Warri, Delta State."