Nominations for the 2009 Africa Movie Academy Awards (AMAA), Cast your vote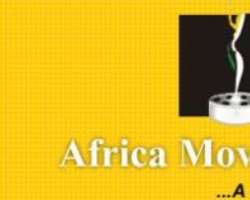 The African Movie Academy Awards (AMAA) is an offshoot of the African Film Academy. The Academy founded on the best film tradition, is geared towards research, training and propagating film making in Africa. Behind it are film producers, directors, designers, writers, critics and scholars who share in the belief of a renaissant African film.
AMAA is thus conceptualized as an annual celebration of the brightest and the best in African movie. It is about class and style, blitz, glitz and razzmatazz. It is the biggest gathering of movie makers across the African continent and the diaspora. It is to show to the world that the rating of Nollywood (Nigeria) as the third largest producers of movie is real.
The 2009 edition of the awards billed to hold in Yenagoa, the capital of the oil-rich but politically volatile Niger Delta state of Bayelsa on April 4 2009.
1. BEST DOCUMENTARY (SHORT SUBJECT)
Per Second Killer (Nigeria)
Coming of Age (Kenya)
Santos the survivor (Kenya)
Lost in the South (Rwanda)
Congo my foot (FAR)
2. BEST DOCUMENTARY (FEATURE)
Private Files – Egypt
Shit on the Rock – Nigeria
Grandma's not Home – South Africa
For the Best and for the Onion – Niger
Malcom's Echo – Dami Akinnusi
3. BEST SHORT FILM
Pamela – Kenya
Who is Best? -Zimbabwe
The Sharing day – Cameroun
Killer Necklace
Love Is …
4. BEST ANIMATION
Lolo (Burkina Faso)
Leila (Burkina Faso)
Little Learning is different – Kenya
Manani Ogre – Kenya
Cheprono – Kenya
Wanuri Kahiu - Kenya
5. AMAA ACHIEVEMENT IN SOUND
From a Whisper
Battle of the Soul
Seventh Heaven
Gugu and Andile
Grey Focus
6. AMAA ACHIEVEMENT IN EDITING
Cindy's Note
Reloaded
Modupe Temi
Battle of the Soul
From a Whisper
7. AMAA ACHIEVEMENT IN ART DIRECTION
Small Boy – Michelle Bello
Michelle Bello
Five Apostles – Ifeanyi Onyeabor
Agony of the Christ – Jude Odoh
Gugu and Andile – Kay Tickerman
Revolution – Eddybongo Uka
8. AMAA ACHIEVEMENT IN MAKE-UP
Agony of the Christ
Live to Remember
From a whisper
The Assassin
Ase n'tedumare
9. AMAA ACHIEVEMENT IN VISUAL EFFECT
Five Apostle
Battle of the Soul
Smoke and Mirrors
Agony of the Christ
Revolution
10. Best ORIGINAL IN SOUNDTRACK
Arugba
Beautiful Soul
From a whisper
Agony of the Christ
Jenifa
11. MOST PROMISING ACTOR
Litha Booi – Gugu and Andile
Mavila Anthana Keriario – Battle of the Soul
Ruffy Samuel – Dead End
Segun Adefila – Arugba
Sherrif Ramzy – Seventh Heaven
12. MOST PROMISING ACTRESS
Bhaira Mcwizu – Cindy's Note
Bukola Awoyemi – Arugba
Lydia Farson – Scorned
Lungelo Dhladha – Gugu and Andile
Mfouemon Bea. Flore – Ma Saah Sah
13. BEST PERFORMANCE BY A CHILD ACTOR
Celia Greenwoood - The Assassin
Richard Chukwuma - Small Boy
Shanlar Kirunga – Battle of the Soul
Samara Milgwi – From a whisper
14. BEST PERFORMANCE BY AN ACTOR IN A LEADING ROLE
Godfrey Odhiamba – From a whisper
Mike Ezuruonye – The Assassin
Michel Majid – Agony of the Christ
Peter Badejo – Arugba
Farouk Alfishawi – Seventh Heaven
15. BEST PERFORMANCE BY AN ACTRESS IN A LEADING ROLE
Stephanie Okereke and Nse Etim – Reloaded
Stella Damasus-Aboderin – State of the Heart
Corine Onyango – From a whisper
Nadia Buari – Agony of the Christ
Funke Akindele – Jenifa
16. BEST PERFORMANCE BY AN ACTOR IN A SUPPORTING ROLE
Femi Adebayo – Apaadi
Abubakar Mvenda and Ken Ambani – From a Whisper
Neil Mc Carthy – Gugu and Andile
Yemi Blaq – Grey Focus
Joel Okuyo Prynce – Battle of the Soul
17. BEST PERFORMANCE BY AN ACTRESS IN A SUPPORTING ROLE
Aggie Kebirungi – Battle of the Soul
Mercy Johnson – Live to Remember
Mosunmola Filani – Jenifa
Daphney Hlomoku – Gugu and Andile
Chika Ike – The Assassin
18. BEST FILM IN AFRICAN LANGUAGE
Gugu and Andile – South Africa
Arugba – Nigeria
Mah Saah Sa – Cameroun
Uyai – Nigeria
Apaadi – Nigeria
19. AMAA ACHIEVEMENT IN CINEMATOGRAPHY
From a Whisper – Marius Van Graan
Seventh Heaven - Ramses Marzouk
Cindy's Note – Izu Ojukwu
Gugu and Andile –Greg Heimann
Battle of the Soul – Stephen Njero and Tony Matomi
Saad Hendawy - Egypt
20. AMAA ACHIEVEMENT IN COSTUME
Agony of the Christ
Apaadi
Live to Remember
Arugba
Seventh Heaven
21. HEART OF AFRICA AWARD FOR BEST FILMS FROM NIGERIA
Cindy's Note – Izu Ojukwu
Arugba – Tunde Kelani
Beautiful Soul – Tchidi Chikere
State of the Heart – Kingsley Omoife and Richard Mofe-Damijo
Jenifa – Funke Akindele
22. BEST SCREENPLAY
From a Whisper – Matt Bishanga
Seventh Heaven – Zainab Aziz
Through the Glass – Stephanie Okereke
Reloaded – Emem Isong
Beautiful soul – Tchidi Chikere
23. BEST PICTURE
From a Whisper – Kenya
Arugba – Nigeria
Gugu and Andile – South Africa
Battle of the Soul - Uganda
Seventh Heaven - Egypt
24. BEST DIRECTOR
Wanuri Kahiu – From a Whisper (Kenya)
Tunde Kelani – Arugba (Nigeria)
Minky Schlesinger – Gugu and Andile (South Africa)
Matt Bish – Battle of the Soul (Uganda)
Saad Hendawy – Seventh Heaven (Egypt)