Banky tidies up Strong thing, prepares for Nollywood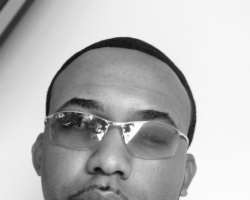 Banky showers encomium on Fashola
Returnee R N B sensation, Olubankole Wellington aka Banky W has finally spoken out from hibernation where he's been constructively busy sealing up deals and tidying endorsements.
The smooth talker and singer who only kick started his music career in Nigeria in December 2007 and relocated from his United States residence into Lagos, Nigeria last February, is one of the relocated acts who's had the fastest and smoothest climb up the Nigerian music ladder; debuting with pop singer,
Rihanna's Umbrella re mix which he dubbed 'Ebute Metta'.
Since then Banky has dropped the album 'Mr Capable' whose most pushed tracks 'Capable' and 'Don't Break My heart' have recorded remarkable success and whose video- especially that of the latter- is still being aired massively. Banky naturally eased himself into the league of the A-class artistes.
Now almost ready for fans' listening pleasure is the singer's latest single titled 'Strong Thing'. 'Its very unique, very fresh. I've finished recording but I'm still waiting to mix and master it', he said.
The single will be the first off the set of singles Banky is preparing to release while packaging his new album which he plans to drop mid year. The song comes across like a reggae track however still maintaining the singer's R n B flow and voice texture, by which he has wooed many.
'I've been very busy with performances, my Etisalat endorsement and one or two other campaigns that hopefully should be rolling out soon. And in between all that I've been working on my album', he offered when asked why he has had low press presence.
The song, Strong Thing, should begin to play on radio before this month ends although the singer chips that he'd like to release its video alongside and is still working on its possibility.
Another largely unknown passion of this singer is his acting talent for which he was quite famed in his secondary school days in Lagos, Nigeria. Consequently, the singer is currently considering and in fact certain about his entry into Nigeria's home movie world- Nollywood.
'I already turned down quite a few scripts in the last few months because I'm trying to finish this record but once the record is done I'll be considering acting; but it will have to be the right script and the right quality for me to do it', he squealed.
The singer is more fascinated about acting because 'the beautiful thing about acting is that it lets you take on different characters', he commented.
Although fuji artistes like Pasuma and Saheed Osupa are more known to take part in Nollywood's Yoruba movies, it is not entirely strange that R N B singer, Banky, is musing on this venture, considering his looks and accent. After all, the music industry has also had cross over acts from Nollywood playing commercial music.
Chief among them is Omotola Jalade Ekeinde who debuted with Gba in 2007 and is currently recording her second album; Genevieve Nnaji also made musical efforts in the same year, whatever the outcome was. It is also in the knowing now that even screen lover boy and hunk, Jim Iyke, is shooting videos already for his twelve-track album billed to drop next month.
Banky's all time Nigerian acting favourite is veteran Richard Mofe Damijo popularly called RMD.
Banky showers encomium on Fashola
Commenting on governance in Nigeria and its effect on the music trade, singer Banky W has poured out commendations on the Lagos state governor, Babatunde Raji Fashola (SAN).
In an interview with the pop singer, Bankole Wellington popularly known as Banky W of the Ebute Metta fame, highlighted the positive effect of the environmental sanitation going on at present in the state, on music. He said this while recounting the many challenges he went through while shooting his Ebute Metta video, in the state.
Banky who shot the video for Ebute Metta in Lagos Island, Ebute Metta, and Oshodi respectively said forty per cent of the budget of the video went into settling people for traffic and crowd control just to have a smooth shoot in the streets.
'Shooting in Lagos is tough. The traffic and crowd moving around can be difficult to control. But that was before Fashola cleared the place especially Oshodi. Shout out to the governor; we love you. Fashola rocks!', he said.