Weird MC Temporarily Relocates To Abuja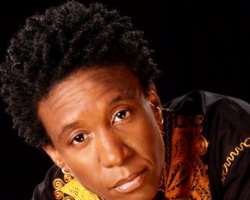 Popular Musician Weird M.C – real names Sola Idowu- has shifted based.
She is said to be hibernating in Abuja now.
The move tagged temporarily by those in the now is said to be business oriented.
The musician that just dropped an album titled Broken Silence is said to be attempting to sort out some business matters over there.
She is said to have been on the issue which is yet to be confirmed whether political or not for about a month now.
According to a source she is also using the opportunity to consolidate her fan base in Abuja in the course of conducting the yet to be identified business.
Disclosed the source ' the thing is her being in Abuja now gives her the opportunity to honour engagements her busy schedule in Lagos would ordinarily work against'
Meanwhile sources divulged the she is set to roll out a campaign strategy that will make her new album, Broken Silence more popular and easier to get for fans.
The camp is expected to hit the streets in the early days of May 2011.
Presently the album are said to be available for purchase at amazon.com, I tunes , Shoprite amongst others.