TORNADOES WON'T GO ON RELEGATION – USMAN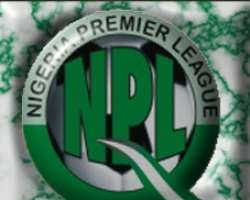 Former team manager of Niger Tornadoes, Alhaji Usman, has absolute confidence that the Minna side will not go on relegation at the end of the season.
In an interview with Sunday Sunsports in Minna after the club's 0-0 draw with Kaduna United last weekend, the former youngest team manager in the country commended the Nigeria Premier League (NPL) and Nigerian referees for the good work they are doing in promoting football in the country.
'Despite playing a goalless draw with Kaduna United, Niger Tornadoes will not go on relegation at the end of the season. I am confident about that,' Usman boasted.
'With Suleiman David as boss and a sound coach like Justice Tenger, I believe that Tornadoes will finish well on the table at the end of the season.'
He said that with the support of the Niger State government, the club would continue to maintain a good position in the Nigerian football circle and beyond.
He also commended the commissioner of sports in the state and the government for supporting football and other sports in the state and called on Nigerian referees to continue to live up to their billing for the growth of sports in the country.
'I have to commend the NPL and referees in the country for the good job they are doing. I have observed great improvement in our league in the current season and all those who are contributing to the development of football in the country should be commended. I pray they continue in their good work,' he added.