AMNESTY: FG REJECTS OIL FIRMS $30M OFFER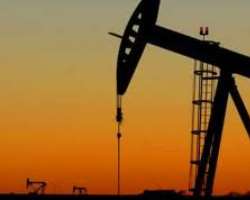 The Federal Government has rejected the $30 million purportedly contributed by various oil companies operating in the Niger Delta to support the post-amnesty programme, describing the figure as completely unacceptable.
The Special Adviser to the President on Niger Delta Matters, Hon. Kingsley Kuku, while making his opening remarks at a post-amnesty review conference in Lagos yesterday, said the $30 million clearly showed the companies were not committed to government's plans to rehabilitate and re-integrate about 26,358 ex-combatants who gave up arms and embraced the amnesty option offered them.
He also said the amount cannot bring about any meaningful development either to the youths of the Niger Delta or the region as a whole that have suffered perennial degradation.
Kuku explained that the figure does not reflect the over three trillion naira loss that the government recorded throughout the period of hostilities in the Niger Delta, which brought about significant drop in the quantity of crude oil exports from 2.3 million barrels per day to 7000,00 barrels by day in 2007.
The Special Adviser while admonishing a panel of stakeholders to evolve strategies that would ensure the overall success of the amnesty programme, extolled late President Musa Yar'Adua for offering the ex-combatants pardon even against the highest level of criticism and opposition. He however frowned at the poor conduct of some of the ex-combatants sent overseas for vocational training leading to their deportation.
He said eight of them were deported from Ghana out of the 212 that left few weeks ago while four were sent back from South Africa out of 38. He however assured that the government will put its feet on the ground to ensure that the ex- militants exhibit the highest level of discipline for the sustenance of the programme affirming that any misbehaviour on their part will bring about deportation or withdrawal from the programme.
Kuku listed lack of adequate training centres in Nigeria, funding constraints, bad attitude of the trainees who crave monetary gains and unavailability of job opportunities as some of the challenges facing the amnesty programme.
'We are not happy with oil companies' plans to train only 3,000 ex-militants and worse still, they said they are not sure if they will absorb them when they complete the training.
They want to train them on the low-level jobs, saying they do not have the requisite certificate for bigger jobs. But we want them to be trained where they will be in high demand. We want them to become MDs, CEOs, chairmen of companies tomorrow. This is a huge challenge for us,' he said.
On his personal assessment of the programme, he described it as a huge success, adding that there is room for improvement. The conference attracted Niger Delta indigenes and professionals from within and outside Nigeria, who are expected to work out modalities for the success of the amnesty programme.