KALU EXPOSES ETHIOPIA'S IFFY ONUORA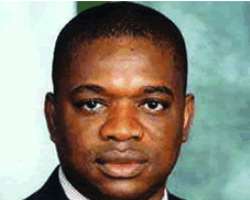 Kalu said,'If there is a team to dread in that Group B, it is Ethiopia.Their manager, Iffy Onuora, is a Nigerian, born in Glasgow Scotland, with strong red Igbo blood in his veins.
He knows the Eagles more than some Nigerian coaches.Victor Anichebe is his cousin and he was in the country last year trying to pick a job with the Kwara Football Academy.'
While Onuora monitors the Eagles, the Pillar of Sports cannot say same of the Nigerian side.And this he fears could spell doom.
' I guess we may be seeing Ethiopia as minnows, yet she beat Kenya 2-1 in 2010 and is set for friendlies with Sudan and Algeria respectively. Onuora is also keeping a tab on his countrymen through his brother, Chuzzy, who plays basketball for Everton and sister Anyika, a British Olympian,'Kalu added. Continuing, Kalu tasked Siasia to keep an eye on the Walias through the Nigerian Embassy in Addis Ababa especially now that Onuora has invited 15 players to camp.
'The Ethiopians are just about 24 hours in camp.The NFF should get in touch with the Nigerian Embassy officials.There is nothing to hide. I am sure Ben Iroha knows the mind of Onuora. Iroha's stint at Watford was made a little easier by Igbo support from George Ndah and the Onuoras,' the ex- governor stressed.