ELECTRICITY CABLE BETWEEN SCOTLAND AND NORWAY STUDIED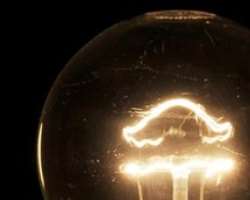 The plan is to connect Scotland with Scandinavia and mainland Europe
Plans for a subsea electricity cable linking Scotland and Norway will be examined as part of a study into a proposed new North Sea interconnector.
First Minister Alex Salmond said the technical preference for the shortest route could mean a north east of Scotland landing site being involved.
Mr Salmond made the announcement at an offshore wind conference in Aberdeen.
He said an integrated grid was essential to contribute to Europe's sustainable energy policy.
SSE Interconnector, a subsidiary of Scottish and Southern Energy, is signing a partnership agreement with three Norwegian utilities to examine the feasibility of building the interconnector between the UK and Norway.
Mr Salmond said: "Scotland is ideally placed to become the green powerhouse of Europe.
"We must achieve a connection across to Scandinavia and mainland Europe.
"So I am delighted to announce the signing of an agreement to work towards the building of an electricity interconnector carrying power to and from Scandinavia, with north east Scotland being well placed to be the obvious choice."
'Largest ever'
SSE chief executive Ian Marchant said: "Increasing interconnection between networks is likely to be an important feature of the electricity industry in Europe as the drive to maximise supplies of secure, low carbon sources of energy increases over the next two decades.
"Scotland and Norway have rich and diverse natural resources from which to produce large amounts of electricity, and an interconnector could allow the potential of those complementary resources to be fulfilled by meeting the needs of customers across north west Europe."
Morag McCorkindale, chief operating officer of Aberdeen Renewable Energy Group (Areg), said: "This is a very exciting development and one which absolutely underlines why Aberdeen city and shire, with its massive maritime energy capability, is of such huge strategic importance to Scotland, the UK and Europe."
Aberdeen City and Shire Economic Future (Acsef) chairman Tom Smith said: "With the largest cluster of subsea businesses in the world on our doorstep, we also have proven expertise and capability to undertake the potential surveys, engineering, construction and project management for the interconnector."
Niall Stuart, chief executive of Scottish Renewables, said of the two-day conference: "This will be the largest ever offshore wind event in Scotland.
"We hope this will be the latest stage of ongoing work where expertise we have garnered through many years of the oil and gas industry in the north east can now be transferred to the offshore renewable industry.
"The potential for 28,000 direct jobs from the offshore wind industry means it is vital to get this right for Scotland's economy and environment.".