WIKILEAKS: JONATHAN'S ALLEGED CONFESSION ON LACK OF EXPERIENCE, NOT WEAKNESS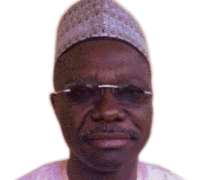 Fallout of Ekiti and Osun court judgments
That is absolutely not correct. Well, we don't have any evidence on the ground to show that the West may not support our candidate. You know this is politics and people can plant stories just to beef up their own morale. South-West is even seen as one of our strongest bases for now.
So, how can somebody say, they are not supporting our presidential candidate? That is just one of those games to drum up unseen support. The West is going to deliver Jonathan/Sambo ticket. No worries about that.
We don't make much noise, but the outcome of the primaries will shock Nigerians. I think they are girding their loins for a more serious contest, and they have never disappointed the President for once. So why is it now?
Are you not threatened by the Northern alliance against your candidate?
The so-called Northern consensus candidate is just to give credibility to themselves and is also a way for people to play God. But all of us know that that arrangement was made bya a group of nine men that met in a private house and from what we gathered four of them favoured one particular aspirant.
So, four out of nine is now seen as a consensus out of the nine people that sat.
It is politically impracticable. There is no way those nine people by any means will represent the Peoples Democratic Party(PDP), neither do they represent the entire North. Not all of them are members of the party. All of them also don't have any mandate from the so called north because in the other camp, there are great men and women and youths that are rooting for Goodluck Jonathan from the northern section of this country. So how they can beat their chests and say they are representatives of the north and the candidate is the northern consensus candidate is wrong.
The North of today is different from the North of Adamu Ciroma's yesterday. We have gone beyond that stage. Nigeria is bigger than those tribal leaders who think we shall continue to be in their palms forever. Moreover, we are not talking about regional candidate or tribal candidate. We are talking about a Nigerian candidate and that is what Goodluck Jonathan represents.
Wikileaks revelation that President said he lacks administrative experience
I saw on CNN and the Vatican was warning that we should take Wikileaks revelations with a pinch of salt. What is their intention? So we start wondering, what are they trying to feed the world? Even if that were the case, I would say that is the modesty in the man.
Maybe, he was going to depend on God and the people to carry it through. I don't see it as a weakness, but rather I see it as a virtue. Those of you who read the Bible know that when God brought out certain people, he complained that they were not good enough. But God said don't worry, and I am going to empower you to do it. By the way he is human anyway. What we should do as Nigerians is pray for him and support him. Being president does not mean that one is in exile. You are surrounded by wise men and women. Not the kind that produced the consensus candidate.
Threat from Atiku
Atiku is not the only threat. You don't discountenance any person at all in politics. Until the votes are counted and announced, every person continues to be a threat. But we always want to reach out to those people that are aspiring along with us that we are still one family, and at the end of the day, one person is going to emerge.
In our campaign, the President has said it over and over again that whoever emerges, will get his co-operation to ensure that PDP remains in power. We have used every opportunity to call on those that are aspiring with us, that should we emerge, we expect them too to extend an olive branch.
Receptions from people
We have gone round, visiting mainly delegates, because this stage of the campaign is targeting those people that would determine who determines the candidate of the PDP. The meetings so far with them have been very productive. They have received us very well. We have interacted with them. We have told them why we think Goodluck Jonathan is the best person to fly the flag of the PDP, and so far we are impressed. We are very hopeful that on the day of the primaries, majority of them would vote for him.