THE POLITICS OF COMMON WEALTH AND SUBSIDIES IN NIGERIA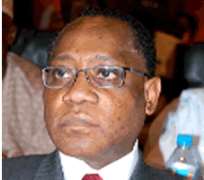 •Aganga
The South west geopolitical zone of Nigeria isin the forefront of agitation for political identity perhaps because of their sophistication and knack in the dynamics and epistemology of social action and political education and their understanding and appreciation of the inherent economic and social security .
The recent revolutionary judgments restoring the victories of Action Congress (AC) in the West point to the people's determination to liberate themselves but most importantly the South West zone from the manacle of People Democratic Party that is suspiciously viewed as the champion of slavery. This of course, has an economic interpretation. They are, perhaps, afraid that since a party in control of a state commits certain amount of money to the upkeep of the party at national level their local or zonal resources board the same vehicle in form of capital flight to other regional or zonal economies in the federation. In this process their rights are tampered, subsides removed or reduced and their economic empowerment eroded.
For them being governed by a foreign party and ideology is a slap on their pride, nationality cohesion and identity in a polarized nation state. Most importantly, however is the procurement and maintenance of basic human right like rights to life, association and speeches as the spring board for equitable distribution of common goods and fruit of hard work. Therefore the recent history and political doggedness in the West has shown that PDP can be defined as an economic rogue Mafia in the South west creating an imbalance between individual or regional wealth and fairness. Although this philosophy of ethnic pride is not true or healthy for Nigerian nation - state, it irresistibly germinates and anchors on the ideological landscape where justice is denied and politics manipulated by bourgeois elite.
In this politics of common wealth or common good, otherwise called the crisis of subsidy, food and development encapsulated in workers and teacher strikes, pump price of oil, assassination, abduction, election riggings and cancellations and judicial sack of illegal and illegitimate governors Nigeria is in a transition from the known to the unknown , for better or for worse. Social revolutionary reforms are imperative by a government of national reformation and transformation. Nigeria needs a government that will guarantee basic civil liberties like freedom of association, freedom of speech, right to vote and be voted, right to life of a citizen and also the guarantee of basic necessities of life otherwise called secondary rights like food, shelter and health care.
Much as the former lists of rights are basic the later group goes to a large extent in guaranteeing and supporting the former. For the sake of the latter's backward and forward functions, negative and positive significance government of social revolutionary reforms will consider it a duty to regard common good or common wealth as sacred and should treat period of economic boom or abundance as an opportunity to enhance potentialities of common wealth, basic liberties and economic goods.