HOW MTN SECURED LEAGUE DEAL, BY PROMOTERS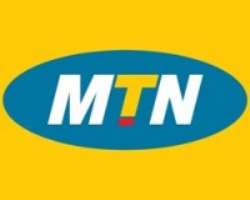 CLAIMS by officials of indigenous telecommunications firm, Globacom, that the Nigeria Premier League (NPL) manipulated the league sponsorship bid process to favour MTN in Abuja has been described by officials of Total Promotion Limited (TPL) as an attempt to inject confusion into process.
TPL represented MTN in the bid process the company won with a sponsorship package of N2.6 billion. Speaking at a press conference in Lagos yesterday, the Chief Executive Officer of Total Promotions, Dele Adetiba, said that Globacom was only looking for an avenue to whip up unnecessary sentiments after losing the bid to MTN.
He advised soccer loving Nigerians, especially football authorities, to see Globacom officials' cry as unnecessary. According to him, 'it is now public knowledge that Glo had the title right for years but for the last one season, it had not paid for the right for reasons best known to them.
'So NPL, after many requests to Glo to fulfill its obligation according to the contract, declared the title right open and took Glo to court. We know all this because as the broadcast rights owners on the league, we are familiar with NPL's plight.
'This leads us to the much-publicised story that we were fronting for MTN. The truth is that MTN was reluctant to get into the fray this time. Some years back, their CEO and other senior officials had arrived in Abuja to sign a contract, only to be told a communication company had pulled political strings and taken over.
'MTN at another time proposed an MTN Cup competition, agreed with the authorities, issued a cheque of N250 million and again, it was derailed at the last moment. What MTN did this time is, 'you have our support to bid on our behalf.''
He added: 'NPL advertised in national newspapers in September and another one in October to extend the closing date. TPL bided and Glo also bided for a property it had in hand previously but lost ostensibly due to non-fulfillment of their legal and financial obligations.
'TPL was invited for the opening of the bid at 12 noon on December 15. The chairman, Mr. Niyi Alonge and Mrs. Funke Akerele represented TPL, while Mr. Okon Iyanam, who is Glo Marketing Director, represented his company. The sealed bids were shown to the press before they were requested to leave the room.'
Adetiba spoke further: 'Both parties were asked to confirm the bids standing in their names. TPL confirmed its bid but Mr. Iyanam of Glo prevaricated, saying he was not sure. He later confirmed the bid from Glo. A series of strange events followed. First, TPL and Glo were told to improve on their bidding figures.
'Then Glo asked to see TPL's figures, which TPL objected to, since that would turn the process to an auction rather than a bid. However, one of the two representatives from the Sports Ministry, who came to witness the process, persuaded the panel to show TPL's figures to Glo. Thereafter, TPL was asked to see Glo's figures. Glo's bid at that point was N1.550 billion for four years while TPL was N2.46 billion (starting with N550 million per year and increasing by seven and half per cent yearly).
'In response to the bid panel's request (for the bidders) to improve on the bids, TPL was willing to proceed immediately, but Glo's representative asked to be allowed to come back the following day. It was therefore at Glo's request that the final decision was postponed to Thursday, December 16.
'On the following day, the conference room used the previous day was occupied by the Sports Minister for an event, which explains the change of venue. Glo was called first to privately announce its new bid to the panel.    Subsequently, TPL was called and we improved the annual increment from seven and half per cent to 10 per cent, bringing the total package to N2.6 billion.
'At this juncture, TPL asked for what Glo bided, believing that if Glo was shown our figure the previous day, we could ask to be shown theirs. The request was denied. The Panel now asked for the name of the company TPL represented, but we wanted to know if our bid had won, otherwise it would be unnecessary to disclose a third party.
'At this point, the panel confirmed TPL's bid as a higher bid. TPL then announced that it had MTN's commitment to back the bid. The panel was visibly relieved and then announced TPL as the winner.'
According to Adetiba, 'it is ridiculous for anyone to suggest that Glo had not submitted its improved bid when NPL announced the winner. Glo did improve its to N2 billion (including airtime etc) and discussed their bid privately with the panel for almost an hour while TPL waited.  At the end of the panel's announcement, both Alonge of TPL and Okon Iyanam of Glo embraced each other. They could not have embraced if they were not together in the room for the announcement.'
It will be recalled that the NPL awarded the league title sponsorship to MTN last Thursday. Soon afterwards, Globacom officials alleged that the entire exercise was skewed to favour MTN. Globacom Chief Operating Officer, Mohammed Jameel, alleged that the NPL had already made up its mind on the winner of the bid even before his company was invited to submit its bid.